AI assistants
Top AI Meeting Assistant Tools: Enhance Your Virtual Meetings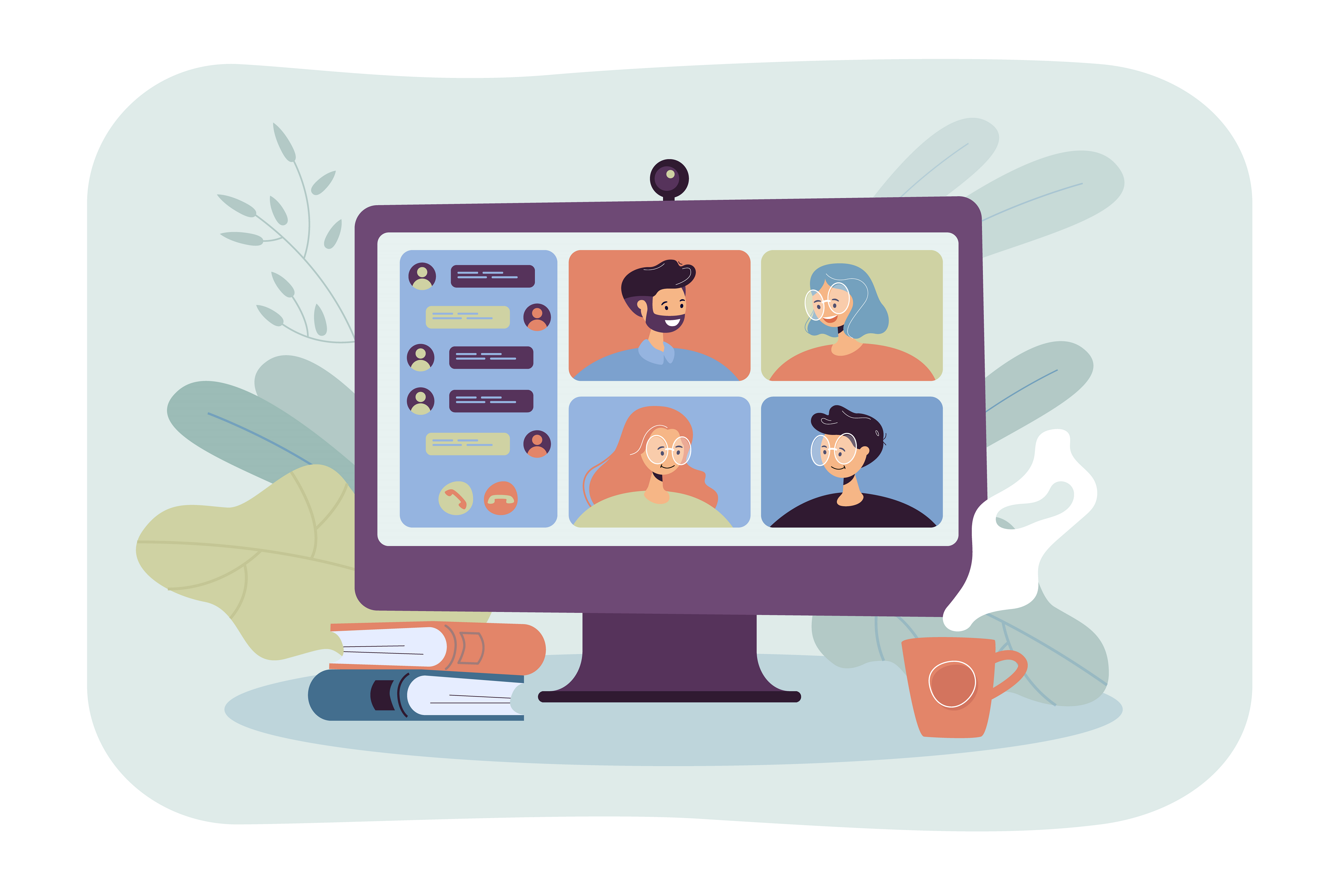 AI meeting assistants are virtual assistants powered by artificial intelligence (AI). They are similar to Alexa or Siri but less intrusive. And, less likely to answer, "Sorry, I didn't understand that," when you ask it to do something simple.
AI meeting assistants are designed to streamline the meeting process and improve productivity and effectiveness. This gives individuals more time to focus on the meeting than on the technicalities. These tools assist people in managing online meetings more efficiently by automating time-consuming, repetitive tasks such as scheduling, coordinating, and running meetings.
AI assistants have some common features, including:
Text to speech: Which enables the conversion of the written text into multiple voice options.

Automated meeting scheduling: Helps schedule meetings by sending out invitations automatically at convenient times for everyone involved.

Reminders: Can be used to send out reminders to attendees before the meeting to ensure they don't forget or miss the scheduled meeting.

Meeting notes: AI meeting assistants can listen in on conversations during meetings and make notes of the most important points discussed.

Meeting transcription: Can transcribe any online meeting, so participants can review the discussion later.

Follow-up on action items: Helps identify and follow up on action items identified during online meetings.

Personalization: Can learn a user's preferences and adapt to their meeting style, creating a more personalized meeting experience.
Top Benefits of AI Meeting Assistants
From scheduling meetings to documenting meeting minutes, AI meeting assistants can take away a lot of the technical burden on the part of the coordinator and attendees and improve productivity in many ways. Using AI meeting assistants can benefit individuals and businesses in the following ways:
Generate AI Auto-Captioning
AI assistants create captions for online meetings, such as Google Meet, Facebook, and YouTube. These captions help those with hearing impairments to understand the main points of the voice conversations. The auto-captioning feature makes meetings more accessible and inclusive for all attendees, including those who use assistive technologies such as screen readers.
Create Minutes of Meeting
For sales professionals who need to keep track of their interactions, AI meeting assistants can automatically draft the meeting minutes while the meeting is still going on. Some AI assistants can even create minutes of meetings by editing the notes to match the agenda.
Generate AI Meeting Summary
A meeting summary is the best way to recall the main points of the online meeting. AI assistant software can record meetings and keep track of who is speaking in real time. With the help of this function, the AI assistant can record text discussions and prepare a meeting summary that can be distributed to all attendees after the meeting. 
Schedule Meetings with AI
Scheduling meetings via AI meeting tools is very convenient. For instance, Microsoft Teams or Google Meet sends out invitations automatically for convenient times for everyone involved. This helps reduce the amount of time and effort required in organizing meetings. Furthermore, it allows for seamless scheduling within the platform.
Meeting Analytics and Insights 
AI meeting tools create high-quality transcripts and summarize and analyze meetings, providing insights to help with decision-making. They also offer the option to share key moments, helping drive projects and initiatives forward.
Automatically Send Meeting Notes
AI meeting assistants can send meeting notes, transcripts, and minutes to all attendees automatically after a meeting. This can be done via email, messaging, or push notifications, ensuring that everyone receives the necessary information.
Enhanced Collaboration
The sales team and the client can readily refer to specific topics or requirements mentioned during the meeting by providing links to relevant sections of the discussion. By providing constructive criticism, this degree of cooperation and communication can enhance sales team performance and promote a more efficient workflow.
Top AI Meeting Assistant Tools
AI meeting assistants are becoming increasingly popular in the workplace because of their ability to save time, improve productivity, and streamline communications. To help you make informed decisions, we have curated a list of the top AI meeting assistants available in the market based on key features, USPs, and the benefits they bring to the table.
Fireflies.ai
Fireflies is a free AI assistant that enables users to record and transcribe voice conversations from any web conferencing platform. You can add comments or highlight key moments of the meeting to collaborate with teammates and search across action items to review meetings.
Fireflies uses advanced speech recognition technology to accurately transcribe and generate real-time captions during meeting discussions, making it easier for meeting participants to follow along and stay engaged.
Laxis
An AI-powered meeting assistant, Laxis helps capture meeting notes with accurate meeting transcripts. It then analyzes the notes and makes them searchable for later reference.
This AI meeting platform provides a simple and seamless way to capture and review important information discussed during particular meetings. Additionally, Laxis allows users to stay focused on the conversation without worrying about taking notes since it automatically captures important moments of the meeting.
Avoma
Avoma is a free meeting lifecycle assistant that takes care of your meetings from beginning to end. It supports various video conferencing platforms and produces transcription and AI notes for audio and video meetings.
Avoma identifies speakers and offers insights on talk time and the talk to listen ratio for each participant. Users can take notes in real-time, edit them collaboratively, and link them to the team's online meetings recording using the timestamp feature. The AI notes are searchable, making it easier to find relevant information after the meeting process.
Fathom 
A simple meeting assistance app, Fathom, is designed to aid remote teams in enhancing their performance during virtual meetings. It is equipped with features that enable users to record Zoom or virtual conference calls and highlight key moments during the call. Once the call concludes, Fathom provides users with a fully transcribed recording of the call, along with all the highlights they made. 
The tool helps users be free from any data entry hassle, get meeting summaries, and share their highlights in an easy-to-use manner.
Notiv 
Notiv is an AI-backed note maker that synchronizes with Google or Office calendar and records, transcribes, and summarizes online meetings. It offers real-time transcription, AI-based action items and tasks, and searchable records.
This meeting assistant can be used with various similar tools, including Zoom, Google Meet, Microsoft Teams, Webex, and Slack. Its integration with calendars allows the app to join and record scheduled meetings, even if one is not there. Notiv's AI technology creates action items and tasks for all meeting attendees, and its handy search function allows one to review the context of any decision made during the meeting.
Otter.ai
Otter.ai is an AI-powered meeting assistant that generates meeting notes, making it easier to find and share important moments from recorded meetings. It allows for easy collaboration and transcriptions of high quality. The tool also has intelligent features that join online meetings automatically and record the conversations, which can be reviewed in real-time, played, searched, edited, organized, and shared from any device. It supports popular video conferencing platforms and offers the ability to skip silence and speed up playback during playback.
Sembly AI
Sembly AI helps users create, edit, and share meeting minutes easily. It can transform meeting discussions into searchable text, analyze operational meeting data, and provide actionable insights.
The tool offers automatic meeting minute templates and generates meeting notes by extracting actions, issues, and requirements discussed during the meeting. Sembly recognizes users' voices, learns their vocabulary, and understands their commands to react to them.
Gong
Gong is a revenue intelligence platform with a meeting assistant feature that specializes in analyzing client interactions and transcribing calls. Its speaker recognition feature detects speaking length and offers recommendations to improve sales pitches. It is a powerful software that can maximize profit from sales via online meetings.
However, non-sales teams may not find it as useful, and it is on the pricey side. Overall, Gong is a valuable tool for improving client-facing interactions.
Murf AI
Murf is an AI-backed text to speech platform that can be used to create high-quality voiceovers with ease and convenience. With Murf, users can generate realistic voiceovers quickly and efficiently without the need for any recording equipment or professional voice actors.
Murf offers several features related to meetings online, such as text to speech for meeting notes, summaries, and transcriptions. The platform offers AI voices across a diverse selection of accents and voice styles. Businesses can use any Murf voice fitting their needs to automate the narration of long text in meetings.
Moreover, on Murf, users can customize the pronunciation of words either using alternate spellings or phonetics, which further enhances the platform's flexibility. Murf's user interface is straightforward and user-friendly, making it easy for anyone to use.
Murf's pricing is competitive and affordable compared to similar tools in the market. Try Murf realistic voices and text to speech features to take professional audio and meetings to the next level.
Conclusion
The integration of AI meeting assistant tools in virtual meetings has the potential to revolutionize the way businesses operate by providing a plethora of benefits. These tools can not only simplify scheduling but also automate administrative tasks such as note-taking and record-keeping. Real-time transcription and translation services powered by AI can further improve communication and collaboration among team members.
Moreover, AI meeting assistants can analyze meeting data to provide insights on participant engagement and highlight key discussion points. This feature can help businesses optimize their meetings and ensure that they are making the most of their time and resources.
With a variety of AI meeting assistant tools available in the market, businesses need to evaluate and choose the one that best suits their specific requirements. Selecting the right tool can help businesses transform their virtual meetings and drive better outcomes.
FAQs
Can AI write minutes of meetings?
Yes, AI is capable of writing meeting minutes. Murf.AI, Fireflies.ai, Laxis, and Avoma are a few examples of AI-powered meeting assistants that can automatically create meeting summaries, transcriptions, and minute notes. As opposed to manual note-taking, this saves time and effort and guarantees accurate meeting documentation.
What is the AI that transcribes meetings?
There are several tools that can transcribe meetings. The tools listed in this article use speech recognition technology to transcribe the audio from meetings into written text in real-time, which can then be used for various purposes such as note-taking, creating meeting minutes, or generating transcripts.
Can I use AI to listen to meeting notes?
Yes, one can use AI to transcribe and listen to meeting notes. Many AI meeting assistant tools offer the feature of AI auto-captioning, which can transcribe spoken words into text in real time during the meeting. Some tools even allow listening to the meeting recording and reading the transcribed notes simultaneously, making it easier to catch up on missed information or review important points.