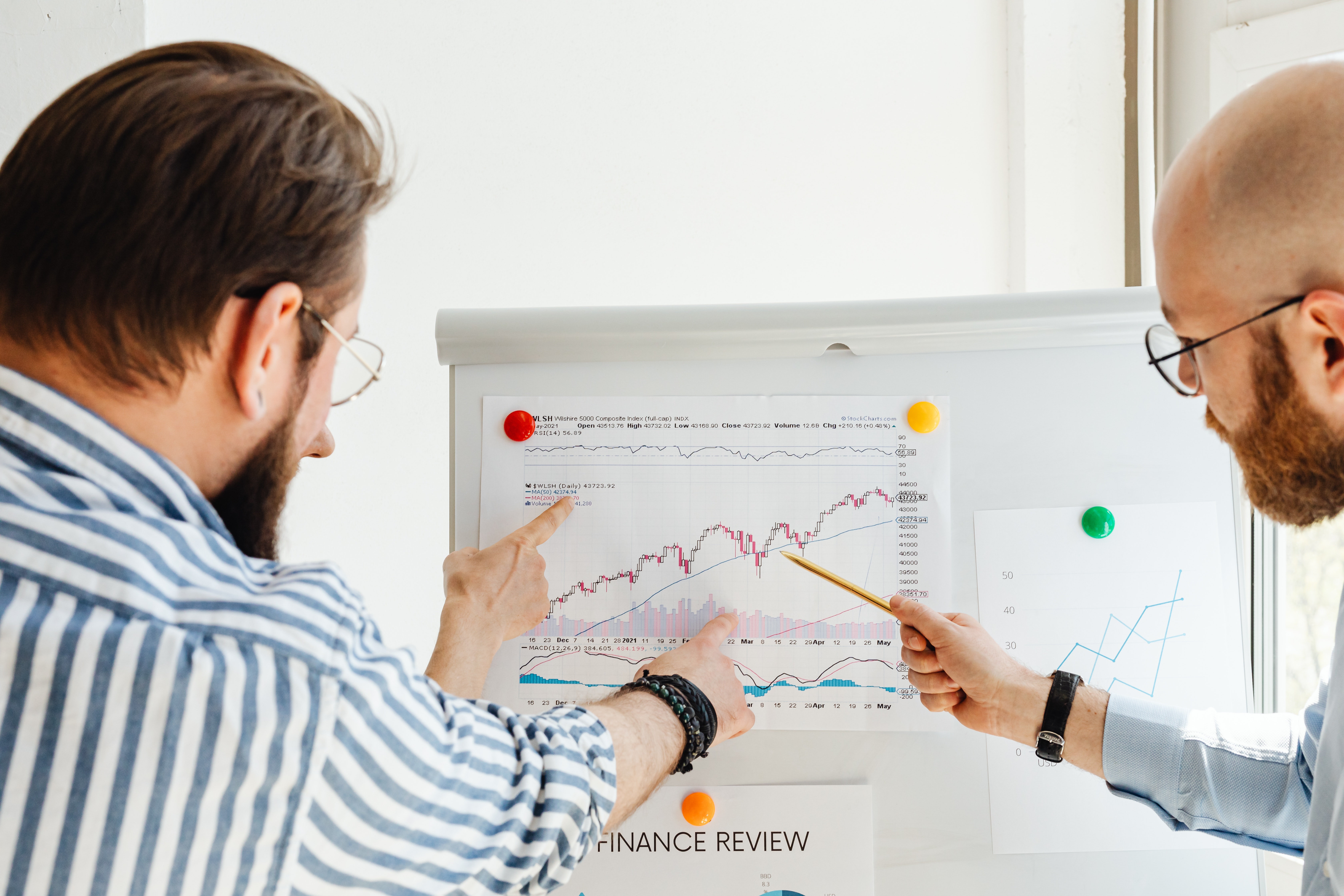 With technological advances on a steep rise, several businesses are rapidly adopting intelligent solutions to promote operational efficiency and enhance customer experience. Among such tools are artificial intelligence marketing platforms, which in essence, are software that leverage AI technology to perform tasks and help marketers make insightful business decisions. From predicting customer behavior to automating mundane tasks, AI marketing tools can help marketers save time, increase efficiency, optimize efforts, and boost ROI by identifying patterns from historical marketing data. In this blog, we'll showcase top AI marketing tools that can supercharge your marketing strategy and take your business to new heights. So, buckle up and get ready to explore the possibilities of AI-powered marketing.
How can Marketers Benefit from AI Tools?
Since speed, efficiency, and personalization play a big part in today's customer journey, using artificial intelligence to forecast demand and create marketing content is necessary. Here are several ways marketers can use new AI marketing tools to streamline their marketing efforts and stay ahead of the curve.
Automate Repetitive Tasks
Marketers are bound to feel tired and sometimes demotivated doing the same tasks repeatedly. AI tools come to the rescue to automate mundane tasks like conducting survey analysis and generating reports from the data. With content marketing tools, marketers can also produce product descriptions or marketing emails. This allows marketers to focus on solving complex problems and building effective strategies.
Minimizing Errors
Humans are naturally prone to making mistakes, but artificial intelligence marketing tools can help minimize human errors in marketing. For instance, while manually creating voiceovers for marketing ads, several takes may be required due to errors in speech. Voiceover generation tools can easily address this issue by automating the text to speech process with minimal or no errors.
Cost Savings
With AI marketing tools, marketers can significantly reduce costs by working efficiently. Users can save money by cutting the cost of labor by streamlining the process of creating content for their marketing campaigns. For example, TTS software eliminates the cost of hiring voiceover specialists as well as audio editors by accomplishing the same task with a few clicks. 
Better Customer Relationships and Personalization
AI marketing tools help generate insights to improve customer relationships with personalization. Marketing emails, like personalized offers, can be customized with AI tools based on consumer engagement. The data can be related to purchase history of the target audience or their personal preferences. Targeted marketing—formulating decisions based on nuanced information like marketing trends—can foster better customer relationships and encourage them to purchase the product or service that suits their liking.
Faster Data-Driven Decision Making
Marketers often manage several marketing channels to boost business growth. However, manually gaining actionable insights from these different platforms can be cumbersome and result in inaccurate insights. To ensure marketers can make quick decisions, organizations often build data pipelines to centralize the data to get a complete view of the entire marketing efforts. With a single source of truth through centralization, companies can deploy machine learning models to quickly build predictive models for real-time actionable insights. 
Marketers can use real-time insights into the campaigns to respond immediately. This allows them to optimize campaigns immediately rather than wait until the end to see the results and make decisions. AI-powered marketing tools can also help marketers conduct thorough research of rival brands to draw helpful marketing insights and use the analysis for data-driven decision-making that enhances brand language optimization.
Top Use Cases of AI in Marketing
Artificial intelligence has revolutionized the way businesses approach marketing, providing unparalleled insights into consumer behavior and helping companies optimize their campaigns for maximum impact. In this paragraph, we will explore some of the top use cases of AI in marketing and how they are transforming the industry.
Content Creation 
AI-based text to speech platforms can assist marketers in creating natural-sounding voiceovers for their marketing projects or making professional marketing videos for their brands. On the other hand, using email marketing tools, marketing teams can generate synthetic text, making it more efficient to plan the content strategy and run several marketing campaigns. AI-based text generation tools can also help with fresh content creation for blog posts and social media marketing posts that resonate with customers and followers. For blog posts, marketers can create SEO-optimized content that ranks their business better on search engines.
Customer Engagement with Chatbots
Everyone has at least once chatted with a bot in an online store from the Live Chat option on the website. It is mainly used for responding to repetitive questions from customers. However, AI technology can be used at its best to create personalized and tailored customer experiences that might be more efficient than those offered by humans. Responses from AI chatbots can be personalized to turn them into proactive advertisers for social media management by providing them with more in-depth details of the products based on users' prompts or requirements. 
Automated Campaigns
With AI marketing tools like Browse AI and Albert.ai, marketers can create automated reports in real time from the data generated for faster decision-making and position campaigns more accurately. Additionally, AI tools also make it possible to create personalized emails for content marketing campaigns based on customers' preferences and inclinations. Customers receive emails only related to their purchasing patterns, thereby increasing the chances of buyer retention and generating sales. 
Data Analysis and Forecasting 
One of the primary use cases for AI marketing tools includes customer data analysis. The insights derived from the collected information allow businesses to understand customers at their best, gauge marketing trends, and make customer-centered decisions. With this data, customer segmentation can be done effectively. Marketers can identify which customers should be targeted and included or excluded from the campaign, better match customers to the products they are likely to buy, and prevent promoting irrelevant or out-of-stock products that do not represent the brand language. This helps marketers formulate marketing strategies that will boost sales and focus on the overall revenue increase for their business. 
Top 10 AI Tools to Grow Your Business
Murf AI
Murf is an AI voice generator and one of the top AI marketing tools that enable marketers to produce human-like speech using natural language processing without any need for specialized hardware. The AI marketing tool simplifies marketers' workflows by helping them create audio and video projects for their social media, brand advertisements, and marketing campaigns in a matter of minutes. 
Text to Speech
With Murf AI software, marketers can generate voiceovers in over 20 languages for their global marketing campaigns. Based on the target audience, marketers can also customize the speech with a range of professional AI voices—from young adults to middle-aged, from conversational to professional, and more. However, the customization doesn't end here. Marketers can modify the speed, pitch, and volume, emphasize specific words, and add pauses where needed. 
Voice Cloning
Marketers can use Murf AI's voice cloning service to create an exact clone of their favorite voice and use it across all their marketing channels. They can use the service to create a brand voice that can become the 'voice' of their business. 
Voice Over Video
Using Murf AI, marketers can quickly create voiceovers for their advertising campaigns just by adding text as input in the form of text files from, for instance, Microsoft Word or Google Docs. They can select a voice in a different language/accent to make their advertisements relevant to a global audience without spending on hiring numerous voice actors to record the voiceover multiple times. Marketers can also create studio-quality voice over videos using this AI marketing tool with just a few clicks. Simply upload the video to Murf, create the voiceover, and sync the two together in the Studio by adjusting the timeline. 
Voice Changer
Marketers can use Murf's voice changer feature to change home-recorded audio into a professional-sounding one in just a few minutes. All they have to do is upload the recording to Murf, choose an AI voice of their choice, edit out unwanted words and background noise, add background music, and render. As such, marketers can take the recording of any individual and convert that into a professional voiceover for their explainer videos or product demos for social media posts.  
Jasper AI
Jasper AI, formerly known as Conversion.ai, is a sophisticated AI marketing tool designed to produce high-quality social media posts, emails, landing pages, and articles. The program uses the GPT-3 model created by OpenAI to produce speech from text. Marketers can easily generate a copy by simply providing existing content such as their brand or product names. With this powerful AI marketing tool, businesses across all industries can create more persuasive, enticing copy for their blog posts, landing pages, social media, ads, marketing emails, and more. 
Chatfuel
Chatfuel, one of the best AI marketing tools, is a bot-building system that offers individuals and enterprises a single and centralized platform to create AI conversational chatbots. A leading no-code chatbot platform, Chatfuel can be used to create chatbots in a matter of minutes. These chatbots help marketers automate FAQs and qualify leads before sending them to a live sales agent based on whether the leads are prepared to make a purchase. 
With the aid of an intelligent bot from Chatfuel, marketers can also automate Facebook Messenger discussions. It's a creative, hands-free method of directing potential customers from ads to a chat with a bot on Facebook Messenger that responds to their inquiries and guides them toward a purchase. The bots at Chatfuel are very adept at determining whether responses are grammatically incorrect or misspelled. Additionally, Chatfuel offers integrations with a number of third-party tools, including Calendly, Shopify, and Google Sheets. They even have an API in case marketers require a bespoke integration.
Zapier
Zapier is an online automation tool that helps connect multiple platforms to automate repetitive tasks without coding or depending on developers to build the integration. It offers over 3,000 integrations and refers to its automation as "zaps." Zapier allows marketers to build connections and create marketing automation, which saves time, increases productivity, and lowers costs. Marketers can create customized workflows to connect operations in one system to automated procedures in one or more systems. New activities in marketing data can be used as triggers to create automation without using code. For instance, every time a lead is generated with forms, users can send customized marketing emails using Zapier. Several templates are available to make the process quicker. Depending on the logical criteria set, one can even design branching workflows in this artificial intelligence marketing tool.
Reply.io
Another job responsibility that may quickly become monotonous and labor-intensive for marketing executives is creating regular email responses. The artificial intelligence-based sales email assistant from Reply seeks to reduce the cumbersome email process. Even though email marketing efforts have a meager conversion rate, when scaled up, they can result in a large number of promising leads. Businesses can maximize the effectiveness of email marketing campaigns using Reply. The AI marketing tool can automate the remaining tasks once marketers create cold email drip campaigns across several channels. It uses AI-powered response scoring to help users discover prospects with potential. The content marketing toolkit also offers a variety of CRM connectors and predictive analytics tools to monitor the success of the campaigns such as social media campaigns.
Browse AI
One of the most potent tools in a digital marketer's arsenal is competitive intelligence (CI). It enables them to evaluate rival brands and identify fresh trends, marketing tactics, and product releases. Browse AI, one of the best AI marketing tools, helps users to train scraping bots to extract existing content and monitor data from any website without writing code. Using Browse AI, marketers can easily teach a bot to gather customer data, populating a spreadsheet with all the required internal and external insights. Marketers can use this AI tool, for example, to check the current prices of comparable products on e-commerce sites or to hunt for one- or two-star evaluations of competing products in order to identify potential product enhancements. Users can also plan their social media strategy based on this customer intelligence. The designers of Browse AI claim that their AI can even imitate human behavior to get through Captcha and other bot-spotting security measures.
Optimove
Optimove, an AI-powered tool, is a relationship marketing hub used by marketing and CRM experts to enhance the experience while communicating with customers. It allows marketers to understand customer behavior and personalize offerings based on predictive models. With Optimove's artificial intelligence capabilities, marketers can focus on business growth by converting non-paying users into paying customers. This is accomplished by understanding the users and running personalized campaigns, such as for content marketing to improve communication for closing deals.
PhotoRoom
Any photo's backdrop can be removed selectively using this free professional AI software program called PhotoRoom. This design tool recognizes the subject of a portrait and isolates it from the background using artificial intelligence and machine learning. PhotoRoom quickly defines an image's outline, whereas it would have previously taken a designer ten minutes. Marketers can also drop in a customized colored background. It's an effective tool for marketers who must make a "meet the team" page or an avatar they can use across many platforms like social media. Both a mobile app and a premium batch version are available for PhotoRoom.
Albert.ai
Albert is a self-learning program that creates ad campaigns for businesses automatically. Marketers can input their own creative material and target audiences into Albert, which will then use data from its database to identify crucial traits of a serious buyer. Following the identification of potential clients that fit those criteria, trial campaigns are done on a small sample of clients. Eventually, the campaign is then improved to run at scale. The program integrates with the current marketing technology stack of the business so that the person in charge can access their accounts, adverts, searches, social media, and other services. Albert links tracking and attribution to the source of truth by utilizing the business logic that already exists in the user's platform.
Brand24
Where would one start if one wanted to learn how their brand was being mentioned online? Brand24, one of the best AI marketing tools, searches news websites, social media platforms, blogs, forums, videos, and other sources in order to gather mentions. After that, sentiment analysis is used to determine the subjects of conversation and the underlying feelings of users and reviewers. Utilizing Brand24 allows marketers to respond swiftly to criticism, step in when a customer support issue arises, increase customer retention and identify faults with products and services before they develop into crises. This marketing AI tool will identify problematic references and positive evaluations while filtering out irrelevant content, making it far more effective than a Google keyword search. 
Examples of Brands Using AI in their Marketing Strategy
Chase+Persado
One of the leading AI marketing firms, Persado, worked with JPMorgan Chase, a New York-based consumer bank, to improve its copywriting. Persado uses AI in its creative processes. After a successful trial, Chase requested a humanitarian angle for their AI marketing initiatives. As a result, Persado and the bank partnered for a five-year contract after the bank experienced a 450% increase in click-through rates. According to Chase, the company is harnessing AI across its business, including helping streamline internal processes such as increasing credit lines, managing PPP applications, and improving marketing initiatives.
Starbucks
Starbucks employs predictive analytics to gather and analyze client data through its mobile app and loyalty cards. The world's largest coffee company has also employed AI marketing research to enhance user experience to the point where it keeps track of purchase information, including when and what was purchased. Apart from that, it focuses on a model called "AI for Humanity," which the company thinks would improve ties with its people. This artificial intelligence marketing strategy may be invisible to the customers as it focuses on inventory management, order processing, and staffing needs to encourage more interactions between consumers and partners at Starbucks.  
Alibaba
Alibaba is well known for using a variety of artificial intelligence-based marketing tools and technologies. In Hong Kong, it has now established its first AI fashion boutique. The store uses AI to streamline the retail of apparel. The retailer has released intelligent garment tags with radio-frequency identification, gyro-sensors, low-energy Bluetooth chips, and information like the color and size of products. When a piece of apparel is touched, moved, or picked up, the gyro-sensors detect patterns and recommend more products with the smart mirror. Smart mirrors are placed in the changing rooms and on the sales floors to assist buyers in finding related items to the ones they have selected. These mirrors are two-way electronic displays that also allow users to put the desired items in a virtual basket. 
Nike
Nike increased its direct-to-customer sales with its Nike Fit app, which allows customers to scan their feet to identify the size and recommend shoes. During the process, users can also share their experience with any of the previous Nike shoes. With the combination of size and prior experiences, the Nike Fit app will recommend shoes that offer a superior experience. This data is then used to further build better shoes and cross-sell through marketing campaigns. Over the years, Nike has also acquired predictive analytics companies like Zodiac and Celect to anticipate consumer demand and behaviors for optimizing their business operations.
Sephora
Sephora is one of the pioneers that embraced AI for marketing in their personal care and beauty brand business. As a part of the company's AI marketing approach, Sephora has three chatbots that interact with the clients personally to learn their requirements and wants. For instance, ordering foundation or lipstick that may or may not be an ideal match is daunting. Users can get assistance from Sephora's Kik bot through an interactive quiz, beauty advice, how-to videos, and reviews. Apart from chatbots as marketing tools, Sephora uses computer vision with their virtual artist feature to apply designs on their facial avatars before purchasing the product. Besides, users can also scan pictures of celebrities to discover makeup that matches using their machine learning technology. 
No doubt that AI marketing tools are revolutionizing the way businesses approach their marketing strategies. And as technology continues to evolve, the potential for AI in marketing is only going to grow, and businesses that embrace these tools will be better positioned to succeed in an increasingly competitive market.
FAQs
What is an AI tool in marketing?
An AI marketing tool is a software application that uses artificial intelligence algorithms to assist marketers in streamlining and automating various aspects of their work. An AI marketing platform can help businesses optimize their marketing strategies by analyzing large amounts of data, generating insights, and automating specific processes. 
How is AI used in digital marketing?
Customer-facing services for digital marketers are changing as a result of artificial intelligence, which is improving user experience and enhancing productivity. AI marketing tools are used to figure out how to connect with potential clients most effectively and then deliver personalized messages to them at the appropriate times.
What are the advantages of using AI for marketing?
AI marketing can benefit risk reduction and brand building, improve decision-making, enhance customer satisfaction, and more.