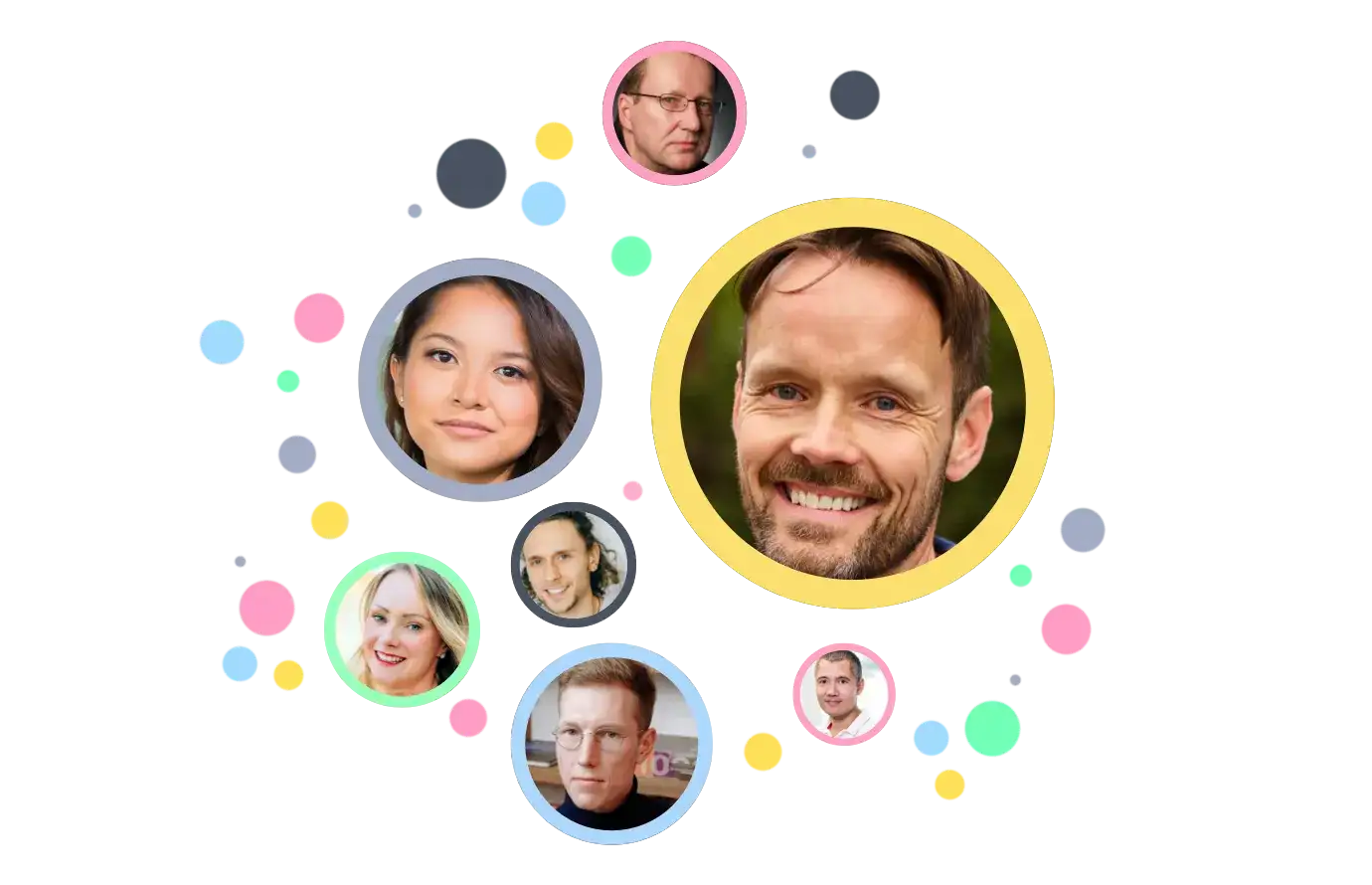 You have just written the script for an inspirational online advertisement or maybe it's a piece of narration in a children's book? Or say you are creating an audiobook from existing material? All you need now is the right voice for the voiceover, one that captures the nuances of human emotion that you have incorporated in your script. 
How do you decide which voice best fits your production?
This is where emotive AI voices take center stage. Recent breakthroughs in deep learning and text-to-speech have made it possible to replicate the many subtleties of human speech. These custom, one-of-a-kind text-to-speech voices can change in style and emotion, take pauses and breathe in the right places, and learn the tone and patterns of the speech of a voice actor. Content creators no longer need to provide the exact pacing, pronunciation, or intonation of the generated speech themselves. Instead, they can simply train an AI-based algorithm on hours of recorded voice audio that deciphers these patterns for itself, learns, and replicates the individual pattern of each voice to create audio. 
AI, in fact, has opened the gates to a playing field that for far too long was the preserve of only a very fortunate few. Today, these text-to-speech voices are used in e-learning, advertisements, games, branding, learning and development, voice work in animated films, voice assistants, audiobooks, and more. 
Natural Sounding, High-Quality Text-to-Speech Voices
At Murf, we have launched a new range of custom, emotive AI voices: Ken, Terrell, Natalie, Mike, and Marcus, which have the true same vocal emotion and ability to connect with an audience as a human does. An additional aspect that makes them unique is the fact that they are tailored for different needs. 
Check out voices in Murf Studio
Ken 
Ken is one of our most gripping AI voices in Murf Studio. A new American voice, Ken's tone is very cheerful, upbeat, and best suited for advertisements, animations, and promotional video content. Given how versatile and unique he sounds, Ken is the perfect fit for YouTube audio ads. 
Check out Ken's peppy promo voice here:
Terrell
Terrell is a new African-American AI voice that brings diversity to Murf's text-to-speech voice library. He is among the mature voices in Murf and one of the most inspirational and impactful voices in our newly launched collection. Whether you are looking for an impactful narration or creating awareness through a project, Terrell's voice will fit right in. His voiceover style is inspirational, powerful, and works best for inspirational ads, powerful documentaries, and motivational podcasts. 
Want to leave an impression? Use Terrell's voice.
Here is a glimpse of Terrell's trustworthy voice:
Michelle
Michelle is a recent addition to our range of emotive African-American TTS voices. Her authoritative and mature voice lends a formal tone to eLearning, corporate training, and employee onboarding content and keeps the listener's attention with an energetic delivery. Michelle's style is crisp and lively, with tons of charisma. Use her voice when you want to convey important information in an alluring tone.
Clint
If cultivating an impression of mystique and exclusivity is what you want your video to do, then Clint's warm, crisp, steady, and trustworthy voice is a perfect choice. Clint is among the new mature American voices in Murf Studio. His luxury tone of voice works well for advertisements, specifically premium, luxury products. Clint also supports customization features such as emphasis, pitch, speed, and pronunciation.
Check out Clint's deep and stylish voice:
Samantha
If you want an American accent that is pleasant to listen to, Samantha's soft yet professional voice should be your choice. Samantha's stylish and enticing tone represents a fresh take on narration style that is not too formal. Her voice builds a sense of desire and aspiration in the audience. Want to make your commercial advertisements and meditation videos stand out? Try Samantha to bring in something a little different to your narration.
Marcus
Aligning with our commitment to diversity and inclusion, we created a second African-American voice, Marcus. He is one of the most welcoming, firm, and authoritative voices in our newly launched collection of emotive AI voices. Marcus' tone is casual, conversational, and fits well for e-learning, commercial, and explainer content.  
Try with Marcus with your next script:
Mike
Projecting the right tone and emotions while delivering a message is critical to connecting with the audience. Mike is one of the most believable voices in our newly launched collection of emotive text-to-speech voices. Mike's tone adds a great dynamic to the audio and video content, even if the message is simple. His relatable, friendly, and cheerful tone works best for advertisements, e-learning, and explainer productions. With his deep and warm tones, Mike is a great voice who will help instill trust in your audience. 
Try him out for your next marketing project: 
Ryan
eLearning and explainer content demands a reassuring tone that is pleasant to listen to, even for extended periods. Ryan, a new versatile American voice in Murf Studio does just that. Ryan's clear, professional and convincing voice style serves as the perfect choice for conveying important information via presentations, tutorials, and how-to videos. 
Julie
Looking for a voice that would quickly hook the audience to your message? Meet Julie, one of our most gripping voices in Murf Studio. Julie is among the popular American voices in the studio that fits well for any eLearning, corporate training, and L&D content, be it presentations, training videos, or employee onboarding programs. Julie's voice delivery is crisp and clear and her style, authoritative and conversational. Give her voice a try in the Studio.
Brianna
Bored of listening to eLearning courses with a monotonous and mechanical voiceover?
Brianna, a new African American voice in Murf Studio is set to change that. Her versatile, authoritative, and professional style works best for eLearning and explainer content. Brianna's edgy and textured voice would be a compelling choice for making your eLearning module more riveting. 
Natalie
Want a compelling voice that will sell? Meet Natalie, the most enticing and lively voice in our newly launched collection of more emotive text-to-speech voices. Natalie's upbeat and cheerful tone fits perfectly for kids' content, advertisements, and explainer videos. Her fresh and engaging voice is the perfect choice to get your listener excited about whatever you want to say.
Naomi
Ever opened a Ted Talk or inspirational video on YouTube and ended up with a surge of motivation to do something? Naomi, our new African American AI voice in Murf Studio, does exactly that. Her voice style works best for motivational advertisements, documentaries, and healthcare videos. Naomi's dynamic voice has the power to inspire and convey empathy. Want your content to have a voiceover that really drives it home, resonates with the audience, and gets them to take the next step? Choose Naomi.
No matter what your production requirements are, we have got you covered. With these new emotive AI voices, your animation, film, game, or digital assistant will have a voice that does not sound like any other. Our custom text-to-speech voice capabilities allow users to continue to experiment throughout the project—all while hearing the precise voice they have in mind become a reality.
Finding the Right Text-to-Speech Voice that Fits your Content
Product Videos
Product demo videos are an effective way to communicate a product's value to potential customers and, hence, they need a voice that is not only believable but also convincing. Natalie and Mike are the perfect choices for product videos.
Podcasts
Irrespective of the genre of a podcast, you need a voice that sounds authoritative, genuine, and warm and helps the audience feel confident in the podcaster's credibility. Terrel, Marcus, and Mike's voices are the right fit for podcasts.
YouTube and Facebook Ads and Promos
Promo material and audio ads for YouTube and Facebook demand certain energy. The voice needs to grab the listener's attention right away yet be easy to understand. Natalie, Mike, and Ken's voices really deliver in this context.
Commercials and Advertisements
Commercials and advertisements require an easygoing and relaxed tone of voice that instills trust in the audience. Clint, Samantha, Natalie, and Naomi are the perfect fit here.
e-Learning and Explainer Videos
e-Learning and explainer content requires a reassuring tone that is pleasant to listen to, even for extended periods of time. Keep your audience hooked to the last word with Marcus, Mike, Michelle, Ryan, Julie, Brianna, and Natalie as the voiceover for your e-learning modules.
Narration
For narration, it's important to have an inviting and steady voice that is easy to listen to. An energetic voice can be distracting for long-form content. However, you want the voiceover to still be engaging. This is where Terrell, Marcus, and Mike strike the perfect balance.
FAQs
Where can I find the new voices?
You can find the new AI voices in Murf Studio under the voices tab. 
Are these voices available for free?
All of the new voices are a part of our Pro plan. You can try them with your free or basic plan as well but will have to upgrade to a Pro plan or Enterprise plan to download the voiceovers with these voices.
Can I modify the new voices?
Yes, of course. Like our other AI voices in the Studio, all of the new text-to-speech voices support customization features such as pitch, emphasis, pause, and speed of narration. 
Benefits of Emotive AI Voices for Today's Brands
Today's leading brands are battling to connect with consumers more than ever before. With so much competition present across advertising campaigns, social media, web content, and more, companies need a recognizable brand voice. Custom AI voices, like the ones that Murf offers, empower businesses to make their brand voice a reality, iterate quickly, and save a fortune doing so. Through these custom emotive text-to-speech voices, companies gain an edge in building brand awareness and trust through a voice that sounds distinctively like their own.
Undoubtedly, AI voices are changing the voiceover game by offering the opportunity for personalizing the user experience. Unlike other text-to-speech voices, Murf's new emotive AI voices create a much more emphatic end result, leading to content that is more authentic, relatable, and likable. So, go ahead and make your own creations with our new voices!