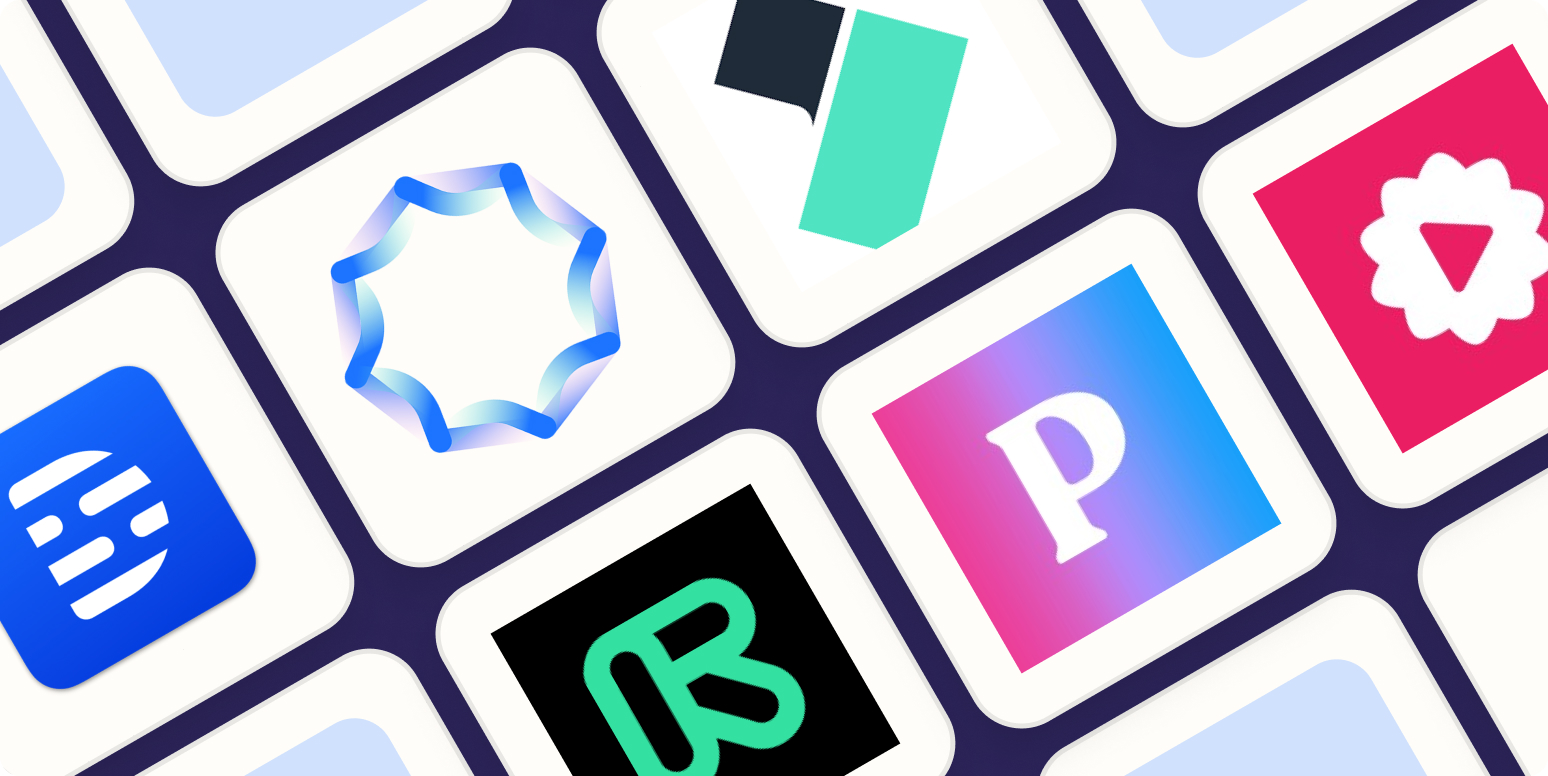 The popularity of videos as a form of content has skyrocketed in recent years, thanks to the growth of social media and other online platforms. Businesses and creators alike have recognized the value of videos as a powerful means to engage with the audience and convey their message more effectively.
However, the process of creating videos has been a daunting task, requiring extensive time and resources. Fortunately, the advent of AI video generators has revolutionized the video creation process, making it quicker, easier, and more cost-effective than ever before.
What is an AI Video Generator?
AI video generators are powerful tools that leverage AI to allow users to create high-quality videos with just text prompts and without the need for advanced video editing skills or experience. These tools make it possible to turn text descriptions into engaging videos that find a wide range of applications in marketing, education, advertising, and more.
In fact, AI video generators are becoming increasingly popular in the content creation industry due to their ability to save time and effort. These tools help creators produce professional-grade videos that are almost indistinguishable from those created by video-making experts, all in a matter of minutes.
Today, AI video creators are being used by professionals and businesses alike to generate a variety of video content, such as explainer videos, product demos, training videos, promo videos, social video styles, and media videos, among others.
Benefits of Using AI Video Generators
AI video generators offer numerous benefits, from saving time and money to increasing productivity and creativity. Let's dive in and explore some of the key ways in which AI video generators can transform your content creation process.
Improved efficiency: AI video generators automate video creation, significantly reducing the time and effort required to manually create high-quality videos.

Customization options: AI video generators provide customization options for voiceovers, backgrounds, music, and other effects.

Simple to use: Many AI video generators have an intuitive interface that is easy to use for creating professional-quality videos quickly. Even those with little or no video editing experience can easily use and navigate the app.

Optimized content strategy: AI video generators help users to create a high volume of quality videos in less time. This, in turn, increases user engagement with audiences and improves brand recognition.

Cost-effective: These AI tools are more cost-effective than professional video editors. They also help save on the costs of shooting and producing videos from scratch.

Increased engagement: With AI video generators, users can add engaging visual elements like animations and voiceovers to their videos. This allows for a more informative and interactive experience for viewers, ultimately increasing engagement.

Realistic results: AI video generators are designed with advanced technology that can produce realistic and high-quality results. This elevates the overall quality and appeal of videos, making them more effective in achieving their brand goals.
Best AI Video Generators of 2023
The following are the top seven AI video generators handpicked based on a range of metrics, including the USPs, features, usability, flexibility, and applications of the platforms. Let's explore and discover the amazing capabilities of these AI-powered video generators.
InVideo
InVideo is an AI-powered video editing software that simplifies the video creation process with ready-made templates. It features a library of 5000+ pre-built AI-based templates, transitions, and effects that enables users to build videos easily for any use case. It offers a media library with over five million stock footage and images to choose from.
To create pro-quality videos, all users have to do is describe their ideas in the form of a 'prompt,' and the InVideo AI will decode it into a script, collect footage from its stock libraries, auto-line it up to the script, make it look great, and generate the video in minutes.
A notable aspect of the platform is that users can also add voiceovers to their videos by simply recording a voiceover or converting text to speech. Another striking feature of InVideo is that the tool also supports team collaboration. In addition to common content management features, InVideo offers engagement tracking, visual analytics, and mobile screen support.
The pricing for InVideo after the free trial starts at USD 15/month for the Business plan and USD 30/month for the Unlimited plan. The Business plan offers 60 HD video exports per month, while the Unlimited plan has no limit on HD exports. One can access 10 iStock media and 20 background removes per month in the Business plan, while it is 120 iStock media and 40 background removes per month in the Unlimited plan. Both plans provide access to over 1M premium media and no watermarks on videos. The platform also provides a Lifetime Business plan at USD 399 that is billed once.
Synthesia
Synthesia is an AI powered video generator that enables users to create professional-looking videos, quickly and easily. It can render engaging videos with realistic backgrounds and lighting conditions. This powerful platform uses deep learning algorithms to create AI avatars of real people. These avatars can then be used in movies, games, and other digital content. In other words, with Synthesia, users can easily create and customize videos that feature realistic human-like avatars speaking in multiple languages and accents, all without the need for expensive equipment or professional video editing skills.
Synthesia's AI technology is highly advanced. Users can also generate high-quality video footage from just a 2D photo. The platform is highly scalable and user-friendly. The tool also supports a text to speech feature that works in over 120 languages and accents.
Synthesia's personal video creation AI service is priced at USD 30 per month and includes 10 video credits with over 90+ built-in avatars, 65+ templates, and the ability to add custom backgrounds, text, images, and shapes to videos. It costs USD 300 if upgraded to the annual plan. The Enterprise plan includes all features of the Personal plan and offers up to 50 slides per video, 130+ stock avatars, priority support, procurement-friendly services, and premium built-in avatars and custom fonts, making it suitable for customers with advanced video creation needs.
Pictory
Pictory is a powerful cloud-based tool that uses cutting-edge AI technology to generate videos from text. This tool automatically creates short, highly-sharable branded videos from long-form content, text to video conversion in minutes, blog posts to video conversion, and quick video editing with text. With Pictory, users can save time, build exposure, and create brand awareness.
Pictory offers over three million copyright-free video clips, photos, and music to produce unique videos. It also lets users add their own voice or realistic AI voices. Pictory is an ideal tool for YouTube channel creators, bloggers, course makers, coaches, social media marketers, and agencies.
The monthly billed Standard and Premium plans for Pictory membership cost USD 23 and USD 47, respectively. When billed annually, the Standard plan costs USD 19/month, and the Premium plan costs USD 39/month. The Enterprise plan has custom pricing for large businesses. Each plan includes text to video projects, video transcription, music tracks, and access to text to speech AI voices. The Premium plan offers 30 more videos per month than the Standard plan. It offers additional features like automatic voice-over synchronization, video highlights, Hootsuite integration, and bulk download of videos to CSV.
The Enterprise plan includes all the features of the Premium plan, with added customization options, branded intro and outro, invoice-based payment, and a dedicated account manager.
VEED.IO
VEED is an online video editing tool designed to simplify professional video production. It offers a suite of workflow tools that enable teams to record, edit, review, and share videos seamlessly. VEED has several features, including one-click subtitling, screen recorder, translations, custom branding, transitions, social media formatting, animated templates, video podcast, and video compression.
VEED's cloud-based software provides a collaborative workspace where teams can work on the same project from anywhere. They can benefit from server-based computing, share videos with a URL, collate colleagues' feedback, create a video library, and embed videos into a website. VEED's intuitive interface makes it easy to use, even for non-filmmakers.
With VEED, teams can avoid slow file transfers, lost footage, and laptop performance issues. The cloud editing feature allows teams to store all their video projects online and keep them accessible. Multiple editors can work on the same project, and, once complete, share the video via a URL or embed it directly into a website. VEED is ideal for various use cases, such as social media videos, training videos, help videos, marketing videos, recruitment videos, onboarding videos, and internal comms videos.
VEED's Basic plan is priced at USD 12/month, billed annually. The Pro plan curated for professional creators is priced at USD 24/month, billed annually and the Business plan is priced at USD 59/month, billed annually. It is ideal for organizations and firms for whom videos are a key component of their growth strategy.
Lumen5
Lumen5 is an online video creator that allows users to quickly and easily create engaging videos. The tool can be used to automatically turn blog posts or any other written content into videos or transform Zoom recordings into captivating clips. Key features of Lumen5 include the ability to generate captions for video clips, add visual overlays, and precision timing through transcript-based editing.
Lumen5 also allows users to automatically fetch content from a link, making it easy to transform written content into a video. With Lumen5, users can captivate their viewers with lower thirds, callouts, and b-roll footage.
There are three paid plans: Basic, Starter, and Professional. They are annually billed at USD 19/month with no watermarks, USD 59/month with stock photos and higher video resolution, and USD 149/month, with brand kits and custom watermarks, respectively. Lumen5 also offers a custom Enterprise plan operating with dedicated customer success, design teams and collaboration, enterprise-level security, and more.
FlexClip
FlexClip is an all-in-one AI video maker that lets you create professional-quality videos easily with drag-and-drop functionality. It offers a range of features, including 1080p Full-HD downloads, over 5K templates, 4M+ royalty-free media resources, storyboard editing, picture-in-picture, and real-time preview. It supports various photo and video formats and has a simple interface for easy video editing.
Its beta timeline tool allows for robust and flexible adjustments. The browser-native processing technology ensures fast processing speeds and user privacy and security. Owing to its vast cloud storage space, you can store all your videos and access them anywhere, anytime.
With a vast collection of templates, tools, and features such as text, music, filters, and watermarks to add to videos, users can split, zoom or merge videos, add transitions, logos, text and subtitles, overlays, animations, and even record their own screen and voice. The software also allows for video conversion and compression with different aspect ratios to choose from.
One can create high-quality videos on FlexClip in three simple steps:
Add Media: Add videos or photos from your computer or the stock library.

Customize: Customize your video by adding text, music, and elements to make it unique.

Export: Export your video and share it via a link or post it on social media platforms.
FlexClip offers a free plan, a Basic plan at USD 9.99/month, a Plus plan at USD 19.99/month, and a Business plan at USD 29.99/month. The Business plan offers advanced features such as access to commercial videos and brand watermarking.
Designs.ai
Designs.ai is an integrated agency-as-a-service platform that uses AI technology to create, edit, and scale content. Its AI-powered video maker transforms articles and text scripts into fully-edited videos in over 20 languages. The tool supports the text to speech feature that allows users to convert text scripts into natural-sounding voiceovers in different languages, tones, and pitches.
Designs.ai also features a logo maker, design maker, and copywriter, providing all the creative tools needed to generate content in one place. The suite also includes free assistive tools such as Graphics Maker, Color Matcher, Font Pairer, and Calendar, all of which can guide the creative process.
Its pricing ranges from USD 29/month for the Basic plan to USD 69/month for the Pro plan and a custom Enterprise plan. The yearly bill for the Basic plan is USD 228 (USD 19/month), and for the Pro plan, it is USD 588 (USD 49/month). Owing to its ease of use, professional output, and cost-effective pricing, Designs.ai is among the best AI video generators.
Impact of AI Video Generators on Businesses and Creators
AI video generators are revolutionizing the way businesses and creators develop video content. The following are some of the benefits of creating videos using AI video generators:
Increased Efficiency and Speed in Video-making
AI video generators can produce high-quality videos in a fraction of the time it would take a human to create professional videos manually. This increased efficiency and speed make it possible to produce more videos and create more content in less time. As such, businesses and creators can now create more engaging video content and meet the demands of their audience seamlessly.
Reach Multilingual Audiences
Using AI-powered video generators, users can make unlimited videos in multiple languages. This feature is particularly useful for businesses and creators with a global audience. Creating multilingual content increases the chances of higher engagement and helps businesses and video creators stand out from their competitors.
Diverse Use of AI Avatars and Customization of the Avatars
AI video generators offer users the option to choose from diverse avatars and customizations. For example, YouTube creators can customize their AI avatars to look like their customers, making the video more relatable and personal. This can help to build a stronger connection with the audience and increase engagement.
Create Personalized Videos Based on User Preferences
AI video generators can also be used to create unlimited personalized videos based on user preferences. This feature is particularly useful for making engaging videos or targeted videos for specific audiences. Personalized videos can improve engagement and increase the chances of conversion.
Downsides of AI Video Generators
AI video generators have revolutionized the video creation process. However, they also have certain drawbacks:
Takes Time to Understand
AI video makers and generators are complex tools that require users to understand how they work. Users must learn to operate and navigate the software, including the interface, features, and settings. This learning process can be time-consuming, particularly for people who are not tech-savvy. It can also be frustrating, leading to delays in video production.
Lacks Multi-Tasking
AI video generators are designed to perform specific tasks, so they may not be suitable for people who want to multitask. For instance, with an AI video creator, if you want to add text to your AI video while it is playing, you may need to pause the script. This can be inconvenient and cumbersome.
Can be Used to Make Deepfakes
Deepfakes are videos that have been manipulated using AI algorithms. These videos are often used to deceive people, and they can have serious consequences. AI video generators can be used to edit videos to create deepfakes, making it difficult for people to know whether a video is real or fake. This is a significant concern, particularly in the media industry.
Limited Algorithm and Creative Freedom
AI video generators rely on algorithms to create videos. While these algorithms are powerful, they have limitations. For instance, they may not be able to easily create videos with a specific, background music, theme, or style. Users may also find it challenging to customize their videos fully. This can limit creative freedom and make it difficult to achieve a specific look or feel with animated videos.
Conclusion
No doubt, AI video generators are changing the game when it comes to content creation. With their ability to save time, increase productivity, and produce high-quality videos at scale, they have become an indispensable tool for businesses and individuals alike. So why not take advantage of this cutting-edge technology and revolutionize the way you create video content today?
FAQs
Is there a free AI video generator?
Yes, there are free AI video generators available, such as Lumen5, Animoto, and Wave.video, with limitations on usage and features.
How do I make a video from text?
You can make a video from text using AI video generators that convert written content into a video format. Simply provide the text, select a template or customization options, and let the AI generate the video.
How do AI Video Generators work?
AI video generators work by using natural language processing and machine learning algorithms to analyze text inputs and match them with relevant video templates or scenes. The AI then generates a video based on the provided text, adding voiceovers, music, and visual effects as per user preferences.