AI in SEO
Top 10 AI Tools That Can Supercharge Your SEO Efforts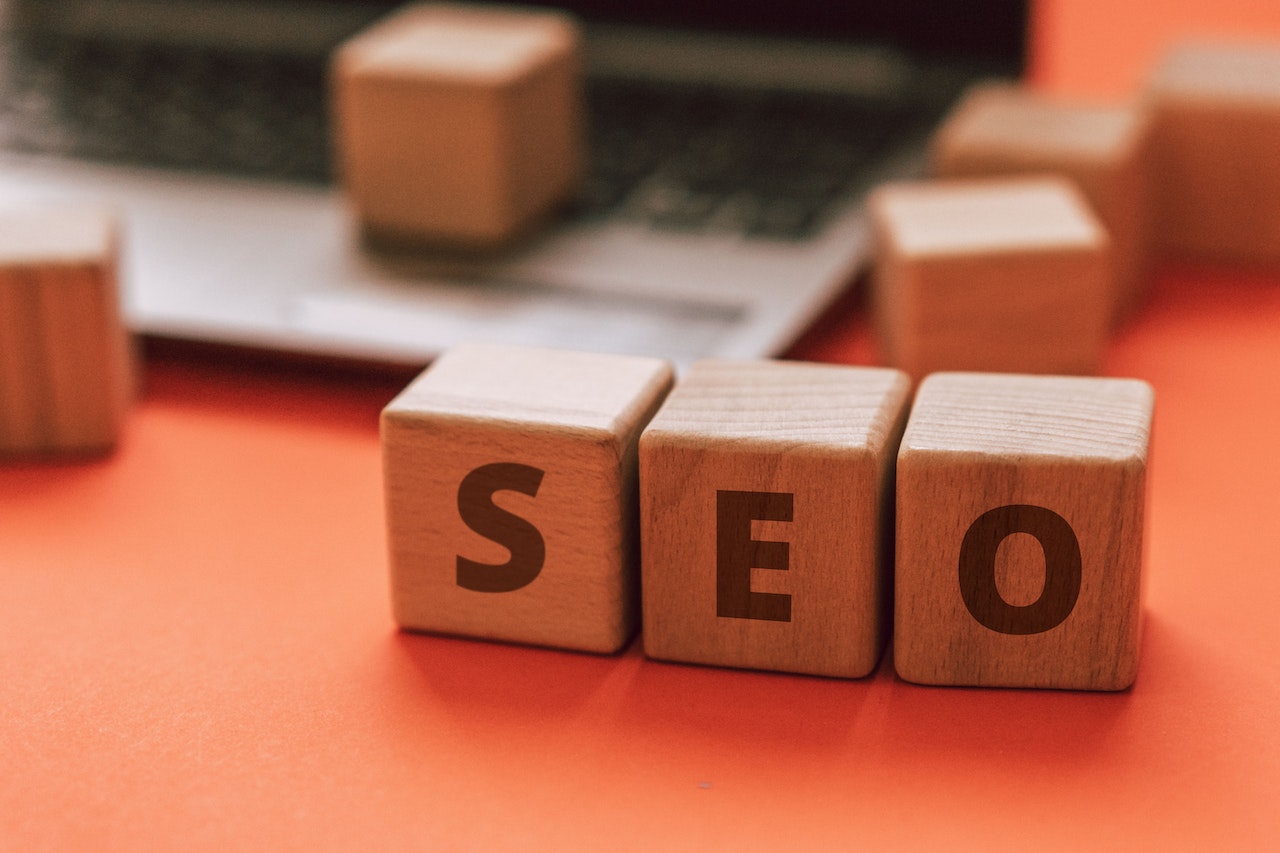 How AI Can Help with Your SEO Efforts
With rapidly evolving technology in this digital age, it's no surprise that AI has turned out to be a game changer in the search engine optimization (SEO) landscape. AI helps SEO professionals analyze websites, understand user behavior, and develop effective strategies to help websites rank higher. This has led to AI SEO tools becoming indispensable to optimize websites for search engines. 
Whether you're a search engine optimization professional, website owner, or marketer, AI tools can significantly simplify your SEO efforts. This is achieved through keyword research and competitor analysis, apart from helping generate AI-written content. Over the years, these tasks have been carried out manually by SEO specialists, bringing in human bias and some errors. However, with the best AI SEO software, SEO professionals can now move from an intuition-based workflow to a data-driven approach for optimizing organic growth.
Benefits of Using AI-Based SEO Tools
AI-powered tools enable marketers to analyze vast amounts of data and gain insights for effective SEO content optimization strategies. Using some of the top AI SEO tools to create content can also boost organic traffic. Here are some of the most popular benefits of using AI for SEO:
Improved Keyword Research
With an AI SEO tool that also functions as a keyword research tool, content developers can find the right keyword strategies through SERP analysis. The AI tool provides keywords (through keyword research) with supporting information like keyword difficulty and search traffic to help improve website traffic and rankings on search engines. AI SEO tools also make it easier to analyze competitor keywords to optimize content and for better rankings.
Better Content Optimization
SEO specialists can use AI software for developing an effective SEO strategy, mainly content optimized for search engines. The content can be directly leveraged to publish or make modifications according to the requirements before taking it live. Apart from content writing, writers can use AI SEO software to optimize existing content by analyzing and generating relevant suggestions on improving rankings for specific keywords. The best AI SEO tools can also suggest the optimal content length and quality to outrank competitors.
Enhanced User Experience
SEO tools can help identify users' demographics and geography to suggest relevant content. Providing customized content results in increased customer satisfaction and loyalty and, ultimately, improved brand recognition. Content developers can also use AI to identify and improve the performance of web pages for a positive user experience with proper structuring and internal linking.
More Accurate Predictive Analysis
AI-powered SEO tools help organizations enhance search engine performance by making predictions from data patterns. These tools use algorithmic data-based predictive analysis and create a model representing the effects of minor optimizations. Content developers can benefit from AI predictions about future trends and outcomes by analyzing past SEO performance data. Such information will help businesses optimize their strategies and content through informed decisions. With AI predicting the effectiveness of different strategies, SEO specialists can identify the most effective ones.
Top 10 AI SEO Tools
Here are the best AI SEO tools that organizations can leverage to optimize their website for search engines, manage online content, and more. 
ChatGPT
ChatGPT is an AI chatbot developed by OpenAI that helps with the SEO content creation process by generating key phrases, meta descriptions, and SEO-friendly content. It can also produce creative titles, summarise articles, and proofread content, and is an effective AI writing tool.
Since ChatGPT is a NLP system trained to generate human-like conversations in real-time, it provides desired SEO-related content with just prompts as input. However, the prompts have to be clear. Even a beginner or non-SEO expert can use ChatGPT to revolutionize SEO workflows.
Although it is a free-to-use platform, ChatGPT offers advanced features in its premium model, ChatGPT Plus. It costs $20/month to access ChatGPT Plus, which even works during peak hours and is backed by the latest GPT-4.
Semrush
Semrush is an all-in-one SEO toolkit with over 55 tools suitable for enterprise needs—social media marketing, competitor research, and content marketing, among others. With Semrush, content specialists can research keywords, analyze competitors' traffic, and track their website performance against specific keywords. It also includes a 'Backlink Audit' to monitor backlinks and provides daily reports on changes, potential toxic link alerts, or broken backlinks. This makes Semrush a comprehensive SEO tool for businesses of all sizes.
The pricing ranges from $119.95/month to $449.95/month.
Market Brew
Market Brew is an SEO software that enables enterprises to increase their search engine rankings. It is engineered with the ability to calibrate itself to behave like any search engine in the world. As such, SEO specialists can mimic the ranking and analyze the algorithmic factors of different search engines. This allows them to explore the website's performance across various search engines and identify the SEO gaps in real-time.
Unlike other SEO tools, Market Brew provides a ranking forecast using machine learning algorithms. SEO specialists can use these insights to proactively optimize their content to outrank competitors.
Individuals and enterprises with lower-ranking websites can also use MarketBrew to analyze what differentiates their websites from the higher-ranking competitors and receive appropriate suggestions to improve, including a focus keyword description, content differences, and recommendations.
Surfer SEO
Surfer SEO is a popular and powerful AI SEO tool for writers and digital marketers. With its content editor, keyword research, and site audit feature, organizations can achieve more organic traffic to their site, boost rankings, and scale business outreach.
Surfer SEO editor helps writers in SEO-friendly content creation with proper guidelines and unambiguous indications of an optimized article. Authors also use the platform for optimized content creation (through Jasper integration), creating outlines, and more. Moreover, its SEO Audit tool helps identify errors or potential gaps in the content strategy to improve SERP rankings. It provides insights into natural language processing sentiment, keyword density, page speed, and missing backlinks.
The pricing options of Surfer SEO include Basic ($49/month), Pro ($99/month), and Business ($199/month), all billed annually.
CanIRank
CanIRank is an AI software that scans websites and offers specific action recommendations rather than providing data for content optimization. Users can either get detailed DIY instructions or delegate to an SEO consultant for every recommendation offered by the tool. It helps content specialists identify potential gaps in any SEO strategy to stay relevant in search rankings.
Enterprises can use CanlRank to calculate a Keyword ROI Score to help find the ideal balance between ranking difficulty and keyword value for a specific website. SEO specialists can also perform competitor analysis and find the best websites to get backlinks.
Pricing for CanlRank ranges from $49/month to $299/month for DIY services.
OneSpot
OneSpot is an AI SEO tool that helps with content personalization targeting individual visitors. Organizations can use it to deepen their relationship and increase engagement with customers and prospects. OneSpot's patented content sequencing technology targets individual visitors by scanning the website's history and providing content suggestions based on user behavior. 
By monitoring each visitor and constructing separate user profiles, SEO specialists can modify website content for a particular user to establish a long-lasting connection. Organizations and individuals can also use OneSpot for email marketing solutions. The tool automatically inserts catchy subject lines, offers, and appropriate content personalized for each user.
PaveAI
PaveAI is an AI-backed SEO tool for valuable insights into Google Analytics data. The machine learning algorithm of PaveAI works by looking at 16+ million possible combinations. It identifies the essential insights from petabytes of data and shows what works and how to improve.
Marketers can get recommendations like switching from Google AdWords to Facebook Ads to increase revenue. PaveAI reaches such conclusions by analyzing your spending in Google AdWords and forecasting how the performance would improve if a portion of that spending is relocated to another Ad network.
Whether an organization wants to improve customer engagement or increase revenue on an eCommerce platform, PaveAI considers the goals and personalizes the reports. Segmenting these reports is easy based on fundamental matrices like acquisition, trends, and demographics.
The pricing for PaveAI ranges between $199/month to $999/month.
MarketMuse
MarketMuse uses AI to analyze an entire website to provide personalized, objective insights to help organizations and individuals devise a better content strategy. With content analysis and comparison, marketers can uncover content vulnerabilities and extract low-competitive keywords to increase their website's SERP rankings.
Apart from content strategy, organizations can automate content audits using MarketMuse, helping save time and money. By connecting the site to MarketMuse, SEO specialists get the topic recommendations to write about; they don't even have to enter the target keyword manually to get topic suggestions. Along with topics, writers can get new content briefs to ensure they produce the right content on the first attempt. Writers can also find popularly asked questions to understand what users are looking for/expecting from a particular topic.
The pricing plans are Standard ($149/month) and Team ($399/year).
BrightEdge
BrightEdge is an enterprise SEO platform that marketers use for real-time research, recommendations, and rankings. Marketers can use BrightEdge's extensive list of products and services to measure content performance and optimize business, hyper-local SEO optimization, opportunity forecasting, and more.
BrightEdge also helps enterprises in content optimization and identifying search intent to improve traffic. Organizations can utilize the tool's search intent capability to discover what customers are searching for, create a targeted content marketing strategy, and boost social media posts for better campaign performance using the tool. With customizable dashboards, SEO specialists can also view their content performance across sites with traffic, backlinks, internal linking, keywords, conversion metrics, and competitors. BrightEdge offers customized pricing plans.
 Diib
Diib is an AI SEO tool that helps content developers automate SEO to rapidly increase their traffic and rankings and compare their performance against competitors. It helps identify the best target keywords for a website based on the niche and competitors.
Moreover, its 'Answer Engine' runs 24x7 to find new keyword opportunities and alerts SEO specialists with personalized recommendations. Customized alerts are provided by benchmarking the website and analyzing the trends over time for optimization.
Marketers can also use Diib's automated website monitoring to view information about speed and security, changes in rankings, and competitor activity. Diib's automation can even benefit link building by monitoring the website's backlink profile to identify opportunities for improvement. The link-building capability can show which pages are linking to the site, the quality of the internal links, and which pages are receiving the most backlinks.
The Daily Health Score feature of Diib combines 12 metrics and scores the user's website performance. Diib includes a free trial plan and a Pro plan for $7.99/month.
Summing it Up
With powerful AI SEO tools covering several aspects of digital marketing, businesses can create robust SEO strategies to improve marketing efforts and achieve the desired results. These tools help produce new content and optimize existing content, reach a targeted audience, and support excellent customer experiences. Organizations looking to improve the efficiency, accuracy, and performance of their SEO efforts will benefit from using the best AI SEO tools. SEO professionals must not consider AI as a threat that will replace their role. Instead, they should see it as another tool in their arsenal to use, especially to help automate time-consuming, mundane tasks.
FAQs
How to use AI in SEO?
Businesses can use the best AI SEO tools to improve their SEO techniques, boost website traffic, and streamline content generation. AI helps enhance SEO efforts with internal links, content briefs, code and content optimizations, and website content strategies.
Is AI content good for SEO?
Yes and no. AI-powered SEO tools are beneficial for data analysis, which is significant for an effective SEO strategy. However, it can be considered spam depending on how, where, and why organizations use AI-generated content. It is recommended to avoid publishing automatically generated SEO-optimized content from AI SEO tools.
How will AI impact SEO?
Organizations can use AI-powered SEO software tools to supplement SEO strategy and generate high-quality content in a fraction of the time it would take humans to do so. Marketers can automate various SEO aspects to improve site ranking. AI analyzes search engine modeling algorithms like Google Search, predicts SEO rankings, monitors competition, boosts organic traffic and improves SERP rankings.