AI Analytics
Top 10 AI Analytics Tools to Boost Your Data Insights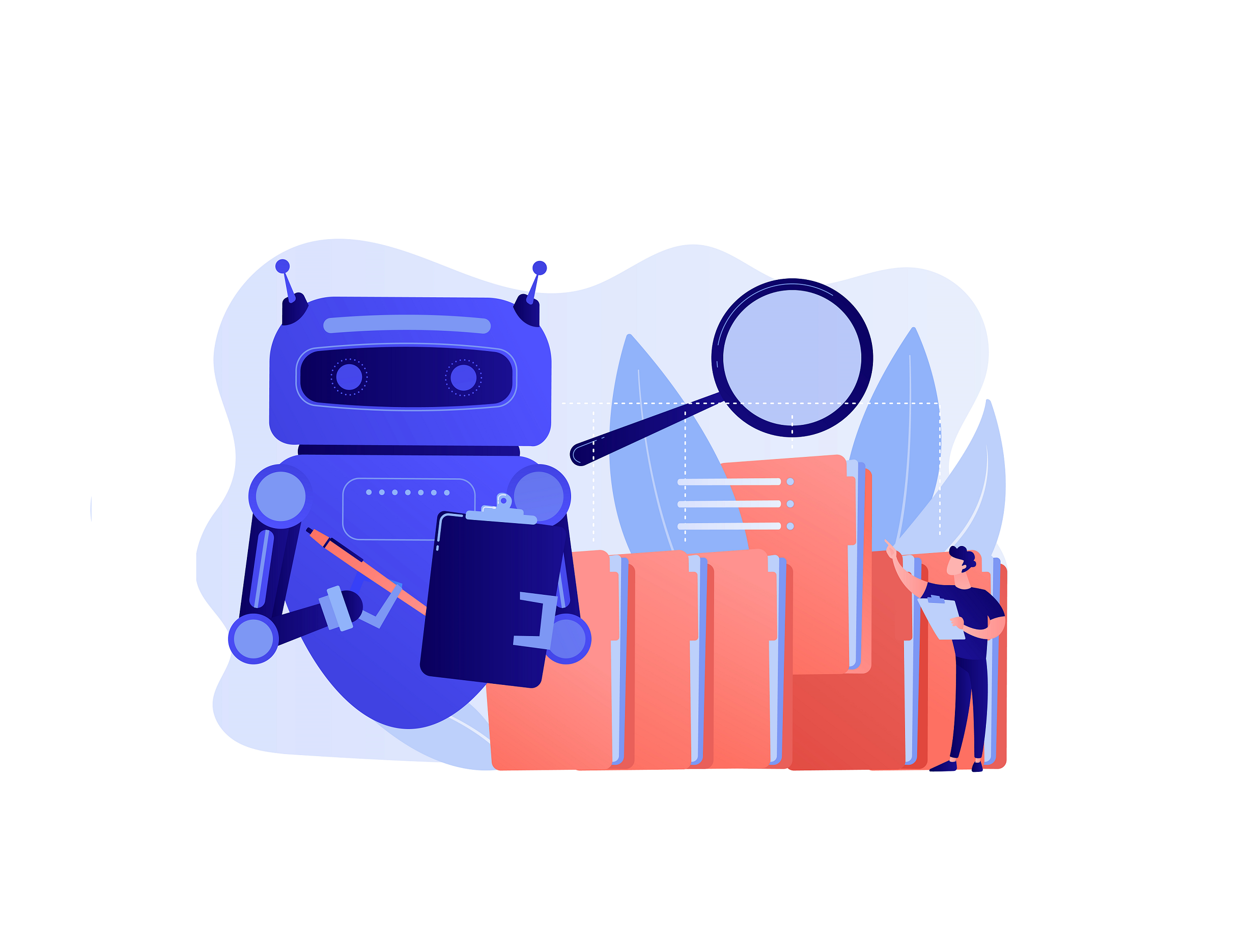 Data analysis is integral to any organization. With business data getting more complex by the day, there's a need for intelligent tools to make sense of it. This is where artificial intelligence plays its part. AI is the driving force behind many critical business decisions today. The technology excels at examining big data and extracting trends and patterns to improve business processes.
AI tools also help streamline data analysis by integrating data from multiple disparate sources into one solution for a more comprehensive and complete overview of data. The process is critical to turning data into insights to drive better and faster decision-making.
Using AI in analytics enables businesses to accurately forecast potential scenarios and predict the outcome. Undoubtedly, AI data analysis is an efficient and powerful solution to fulfill all business data needs.
Advantages of AI in Analytics
AI analytics tools use the power of AI to automate traditionally time-consuming and labor-intensive analysis tasks while yielding better analytical results. Here are a few areas where companies can benefit from AI in data analytics.
Scalability
AI analytics tools allow the flexibility to examine 100% of business data. This enables companies to monitor every relevant metric and detect even the unknown, unlike traditional BI tools, which only provide high-level summaries of the company's key metrics. Expansive scalability is thus one of the most important features of AI analytics that can reap enormous benefits for companies.
Accuracy
Another advantage of AI data analytics is that it can significantly reduce errors and inaccuracies that are part and parcel of human analytics. Here, the decision is taken by machines based on previously gathered data and set algorithms. If properly programmed, AI tools can reduce errors to nil.
Speed
AI analytics is way faster than traditional business analytics. It tackles large and complex datasets with efficiency, scale, and granularity, which is impossible with human analysis.
Cost-Effective
Since AI automates the labor-intensive process, it reduces labor costs while improving the quality of analysis. It also limits calculation and prediction errors and the cost associated with such errors.
While deploying AI may seem expensive at first glance, its ability to cut costs and improve savings makes it cost-effective in the long run.
Best AI Analytics Tool
Here is a list of the ten best AI analytics tools for companies to improve their sales, marketing, and customer engagement. Each tool has its own unique features and capabilities that enable businesses to derive valuable insights from their data.
1. Splunk
Splunk is a software platform widely used to search, analyze, and visualize data in real time. It makes organization data accessible for easy diagnosis and solving various business problems.
key Features
Splunk gathers data from multiple systems, such as websites, applications, sensors, and devices, to monitor business metrics and investigate specific results. It captures, indexes, and correlates data and generates graphs and alerts in real-time.
Pricing
Splunk has flexible pricing based on business needs. You can contact them through their website to get an estimate.
2. Looker
Looker is another easy-to-use advanced analytics tool with powerful capabilities and multiple integrations. A part of Google Cloud, Looker supports various data sources and deployment methods that do not compromise data security.
key Features
Looker can process large data sets, condense all data sources, and generate multiple dashboards and reports. The platform also consists of advanced data modeling features, offering self-serve data experience at scale.
Backed by Google, the platform provides the flexibility to scale effortlessly to meet the increasing business data volume and future-proof your data strategy.
Pricing
Looker has a variety of plans for businesses. You can request a quote for your unique needs.
3. QlikView
QlikView is a business intelligence and data visualization solution that helps global organizations uncover insights to drive transformation. The intuitive platform allows for open-ended, curiosity-driven exploration so people of all skill levels can make discoveries with data.
key Features
The platform comes with multiple AI data analysis features, including data warehouse automation, application automation, visualization and dashboards, augmented analytics, embedded analytics, and altering actions.
Your team can seamlessly collaborate with QlikView using simple drag-and-drop editors and workflows and manipulate data as per business needs.
Pricing
The business plans for QlikView start at $30 per month.
 4. Sisence
Sisense is a predictive AI analytics platform that allows the integration of customized analytics into your everyday application for better and faster decision-making.
key Features
The Sisense platform is easy to use, with an intuitive UI and multiple drag-and-drop tools. Its SDK and APIs allow for smoother embedding, while infusion apps foster greater collaboration.
Sisense also allows users to access their "In-Chip" technology. You can choose between RAM and CPU for data processing to make computation faster when handling large datasets.
The tool has limited visualization capabilities. Nevertheless, it's a good option for users with basic visualization and reporting needs to handle smaller datasets.
Pricing
You can request a customized Sisense price that fits your budget.
5. Talend
If you're looking for a modern data management solution, Talend completely fits the bill. It's an end-to-end platform for data integration, quality, and governance and works with any data source and architecture.
key Features
Talend partners with top technology providers such as AWS, Microsoft Azure, and Snowflake. Hence, it can be trusted to drive clear insights and better predictions while ensuring security and compliance.
Lenovo, AstraZeneca, Domino's, Toyota, and eBay are some organizations that rely on Talend to turn their data into business outcomes.
Pricing
You can contact their sales team for demo and pricing options.
6. Akkio
Akkio is another popular AI analytics platform to analyze business data and predict potential outcomes. This easy-to-use forecasting tool helps businesses scale faster by predicting key business outcomes such as revenue, commodity prices, market growth, and customer churn. 
key Features
Akkio comes with lead-scoring features to qualify, segment, and prioritize warm leads.
The AI tool is fast, intuitive, and comes with useful integrations for smooth data sharing. You can perform predictive analysis on practically any data set. 
Pricing
The Akkio Starter package is priced at $60 per month. You can get the Professional package at $1500 per month and the Enterprise package at $3,000 monthly.
7. MonkeyLearn
MonkeyLearn is yet another no-coding platform with AI data analytics capabilities. Its AI-powered text analytic tool enables users to instantly analyze and visualize all types of text data for easy understanding.
key Features
The most liked feature of MonekyLearn is its ability to automatically pull tickets from data. The platform has a text extractor feature to help extract customer data and product features. 
You can also set up text classifiers in MonkeyLearn to automatically sort data according to a topic or intent. Its intelligent data extraction, analysis, and classification capabilities can save hours of manual data processing.
Pricing
The pricing for MonkeyLearn starts at $299 per month. You can start with a free trial.
8. Polymer
Polymer is a BI tool that powers your spreadsheet with a robust AI. It prides itself on being the only tool for making spreadsheets intelligent and interactive. It is a favorite among many professionals, including data scientists, digital marketers, and content creators.
key Features
Like other AI analytics tools, Polymer requires no coding. All you need to do is upload your spreadsheet to the platform, and it instantly converts it into a flexible, streamlined database that is easy to explore.
With Polymer, you can create visualizations, build dashboards, and present data without a complicated technical setup and a long onboarding process.
Pricing:
Polymer is extremely affordable compared to other tools. Its monthly pricing starts at just $9.
9. RapidMiner
A comprehensive data science platform, RapidMiner supports your data teams across the entire analytics lifecycle. It comes with integration and machine-learning capabilities to help organizations access, load, and analyze data.
key Features
With RapidMiner, you can evaluate all types of data, including texts, images, and audio tracks. It also provides a visual drag-and-drop tool and machine learning library for designing, creating, and deploying predictive models.
Pricing
RapidMiner can be downloaded from its official website. Though it has a free version, the functionalities are limited. You can also request a customized plan for your team's specific needs.
10. Knime
The last software on the list is Knime, an open-source no-code data visualization platform. It is a comprehensive and robust platform for drag–and–drop analytics with connectors to data sources available for all major providers.
key Features
With a complete range of AI-powered features, including spreadsheet automation, ETL, predictive modeling, and machine learning, Knime addresses all levels of data science needs. 
Pricing
The individual version of Knime is free, but you have to pay for the business version. You can contact them through their website for customized pricing.
The Impact of AI Analytics Tools on Different Industries
While AI tools may differ in functionalities, they are united in the positive impact they're creating across industries. Here are some sectors that can immensely benefit from actionable AI insights:
Retail
AI data analytics is transforming retail businesses in many ways. Almost all leading retailers today leverage AI to personalize the shopping experience for customers.
AI tools help them recommend relevant products to their customers based on their browsing and purchase history. Data analytics also plays a major role in segmenting customers so retailers can target their marketing efforts and improve conversions. Other uses of AI analytics in retail include predicting trends and demands, forecasting sales, inventory management, and fraud detection.
Telecom
Telecom companies can use AI tools to derive insights regarding customer behavior, network performance, and other areas. It can help them identify areas of improvement for optimum network performance.
AI tools can also identify patterns from customer data that telecom companies have. Companies can analyze data and use those insights to predict customer behavior and make proactive decisions.
Finance 
AI analytics plays a significant role in the banking and finance sectors. It can be used for various tasks, from fraud detection and customer segmentation to credit scoring and trading. Financial service sectors are increasingly adopting AI and machine learning to break down silos, automate processes and foster financial inclusion.
Travel and Hospitality
AI analytics tools enable travel and hospitality industries to personalize services, analyze user reviews, offer virtual assistance, enhance marketing approaches, and increase operational efficiency.
These factors have a direct bearing on customer experience, which is vital to the success of the travel and hospitality industry.
Final Words
AI analytics tools can uncover deeper insights, foster data-driven decisions, and make business operations more efficient. Organizations can use them to make more accurate forecasts and improve their bottom line.
With technology becoming increasingly affordable, there's no time like the present to adopt AI analytics and reap its many benefits.
FAQs
1. What is AI in analytics?
AI analytics is a subset of business intelligence that automates traditionally time-consuming and labor-intensive data analytics. It harnesses the power of AI to improve analytic capabilities in terms of speed, scale, and granularity.
2. What are the benefits of AI analytics tools?
AI analytics tools make gathering and analyzing data less labor-intensive. With better and faster insights, companies can predict outcomes and make data-driven decisions at all times to improve performance and reduce costs.
3. What are the top AI analytics tools?
Splunk, Looker, QlikView, MonkeyLearn, and RapidMiner are among the most popular AI analytics tools.