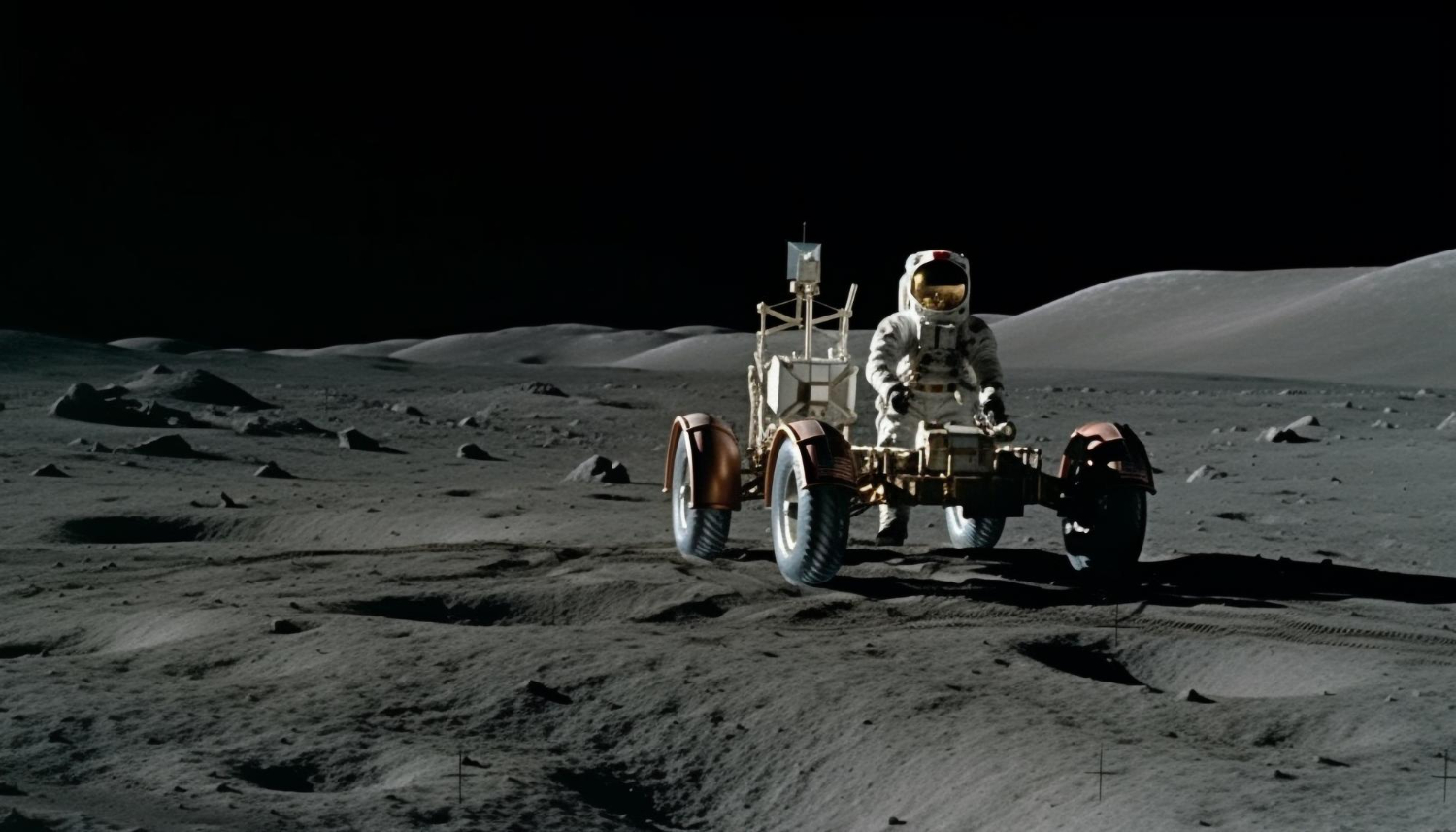 Moonbase Alpha is a simulation video game that transports the user to NASA's moon base. Created by Army Game Studio in conjunction with NASA learning technologies, this game immerses players in a real-time lunar adventure.
Moonbase Alpha was first released in July 2010 by the popular video game platform Steam. In this game, you are an astronaut exploring the moon's surface and carrying out important tasks like setting up equipment and repairing robots in order to restore oxygen production to the settlement.
However, much of the game's popularity comes from its unique text to speech (TTS) feature that allows users to create humorous content while playing Moonbase Alpha.
The TTS functionality lets you type words or sentences and read them out loud in a cool, robotic voice. Players can use it to utter random phrases at each other, making the game fun and engaging. Moonbase Alpha's TTS engine provides a unique way to communicate in the game, even in different areas of the Moonbase. 
The text to speech feature is powered by a program called DECTalk, developed in the 1980s by Digital Equipment Corporation. It's famous for being used by Stephen Hawking to communicate as his health declined. With the Moonbase Alpha text to speech tool, players can even use codes and commands to manipulate their voice and the pitch.
How to Use Moonbase Alpha Text to Speech Feature?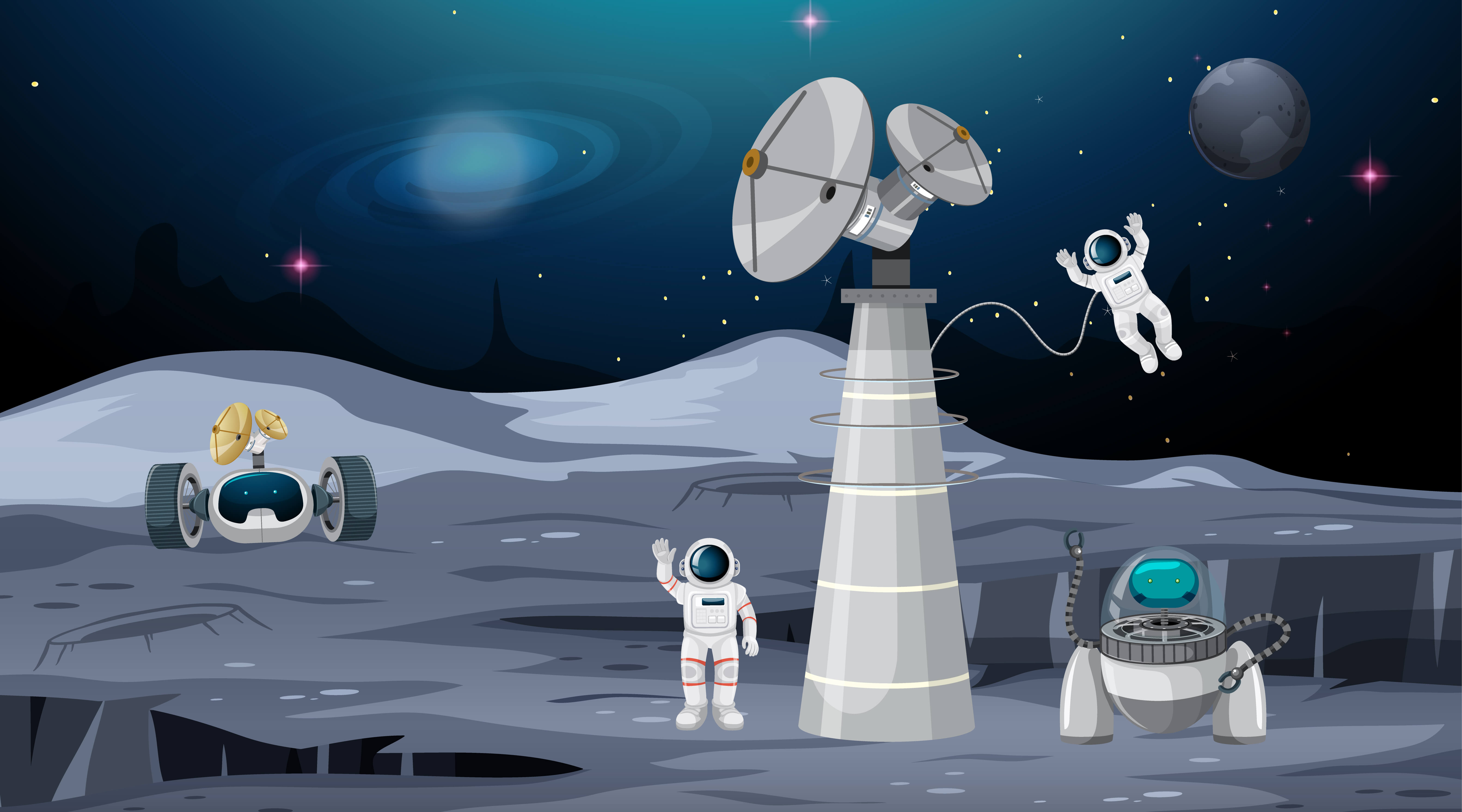 When you're in the game, tap on the chat box and start typing. Whatever you write, whether it's a message to your teammates or a comment just for fun, will be spoken aloud by your character in that distinctive robotic tone.
But the real fun begins when you get creative with the Moonbase Alpha text to speech. You can make your character say funny jokes or even perform dramatic monologues. It adds a unique flavor to the game.
Since Moonbase Alpha is a multi-player, you can also use the TTS to coordinate tasks and strategies with fellow astronauts.
Another quirky application of Moonbase Alpha text to speech is creating songs. Users can craft an amusing speech song by combining robotic phrases and tones. To write a song, you have to put together various codes, but there's a limit of 128 characters for each message. So, you have to split your song into small parts and type them individually in the chat. The Steam community allows you to automate the process using AutoHotkey scripts.
Top Alternatives to Moonbase Alpha Text to Speech
While Moonbase Alpha has an easy-to-use interface and is fun for gaming and entertainment, alternatives like Murf AI and Speechify offer versatility. These tools use similar technology to produce lifelike AI voices, making them suitable for broader applications.
However, it's crucial to note that they are not direct substitutes for Moonbase Alpha's unique robotic voice. Users can leverage these Moonbase Alpha text to speech alternatives for professional projects or content creation where a more natural, human-like voice is required.
Murf AI
Murf AI makes creating realistic human-like voiceovers a breeze. With 120+ AI voices in various languages and genders, it's perfect for all your voiceover needs.
You simply choose your preferred voice, input your script, and customize it with different voice and sound effects to generate a natural-sounding voiceover.
Key Features
Studio-quality voiceover in minutes.

AI voice for wide applications: Versatile voice options for e-learning videos, advertisements, audiobooks, YouTube videos, and IVR systems.

Complete voice solution with voice over video, voice editing, voice customization, voice cloning, and voice changer.

Easy-to-use interface with simple yet powerful features that do not require advanced video editing skills.
Murf AI offers various pricing plans, including a free option to get started. It's a comprehensive tool that simplifies voice over production and sets itself apart by seamlessly integrating media with your voiceovers. This makes it a compelling alternative to Moonbase Alpha text to speech.

Speechify
Speechify is a remarkable TTS voice assistive technology that transforms written content into spoken words, making it accessible for reading web pages, documents, PDFs, emails, articles, eBooks, and more.
You can effortlessly upload your content to Speechify AI by dragging and dropping or even taking pictures of the text you want to hear aloud. It's a boon for individuals with learning difficulties like dyslexia, ADHD, or visual impairments.
Key Features 
Customizable Voices: Alter the voiceover's language, accent, and reading speed to match your preferences.

Browser Extension: This handy extension lets you listen to web pages, enhancing accessibility online.

Highlighting Text: Speechify highlights sentences and words as it reads aloud, aiding comprehension and follow-along.
Speechify supports 30+ languages with various accents. While it doesn't have a free version, you can enjoy a three-day trial before opting for the annual subscription at $159.
Resemble AI
Resemble AI is a versatile text to speech tool with a vast library of natural-sounding synthetic voices in over 30 languages, making it perfect for creating voiceovers in various applications.
Beyond standard TTS, Resemble AI offers groundbreaking features such as voice cloning for unique content, effortless API integration, and detailed audio editing for voice perfection.
Key Features
Voice Modulation: Easily customize intonation, accents, pitch, and the voice's speed for lifelike, authentic voices.

Speech-to-Speech Enhancement: Improve existing audio file with voice settings, emotion control, speed, and pitch adjustments.

Cross-Lingual Support: Communicate effectively with 24+ languages, breaking global language barriers.
Resemble AI offers two pricing plans. The first is basic (pay-as-you-go), ideal for custom voices at $0.006 per second. It also offers a pro plan tailored for massive-scale and custom deployment needs, including low-latency APIs and cross-lingual support.
Natural Reader
Natural Readers text to speech voice generator offers a wide array of features that effortlessly convert written content into lifelike AI voices.
It even extracts text from images and scanned PDFs using OCR technology. The platform includes a handy Chrome extension for an enhanced user experience.
Key Features
Multilingual Support: Natural Reader boasts human-like voices in multiple languages and accents, ensuring a global appeal.

Customization: Tailor voice speed, pitch, and volume to match your preferences, making the voices sound right.

Browser Extension: Enjoy voice generation while browsing the web, making online content more accessible.
The free plan of Natural Readers has limited features. You can buy the premium plan at $9.99/month and the plus plan at $19 per month.
TTS Reader
As the name suggests, the TTS Reader is a read-aloud text to speech tool that effortlessly transforms various text documents( web pages, PDFs, ebooks, and typed content) into spoken words.
It's a valuable tool for those who learn better through listening. It even supports website URLs, making it accessible for visually impaired individuals.
Key Features 
Ease of Use: Drag and drop text. No downloads or logins are needed. Perfect for background listening.

Multilingual: Offers natural-sounding voices in various languages and accents.

Customization: Set reading speed, add pauses, and resume where you left off. Premium option available for commercial use.
Among AI based text readers, TTS Reader is free for non-commercial purposes. You can buy the premium subscription at $2/month to use it commercially.
Why Is Murf the Best Text to Speech Software?
When it comes to voice synthesizers, Murf text to speech emerges as a standout choice, surpassing its competitors. Whether it's a mature, professional tone for corporate training or a vibrant, youthful voice for commercials, Murf offers the perfect match.
Here are some of the features of Murf that make it the best text to speech software:
Custom Pronunciation: You can tweak the pronunciation of specific words in your script, ensuring accuracy and clarity.

Voice Customizations: Adjust pauses, volume, pitch, emphasis, and speed to fine-tune your voiceovers.

Team Collaboration: The Enterprise plan lets teams work on projects, making content creation collaborative.

Voice Cloning: Create AI voice clones that capture all the nuances of the original voice, delivering lifelike results.

Voice Changer: Transform voice recordings into professional quality with ease, eliminating background noise.

Google Slides Add-on: Instantly add voiceovers to presentations without the hassle of recording and editing.

Multimedia Integration: Add video, music, or images to your content and seamlessly sync them with your chosen voice.
Further, Murf's cloud-based system ensures seamless scalability without needing installation. You can generate voices remotely and adapt effortlessly to your evolving needs.
And the best part is that you can get started with this software for free, no credit card required. Try it today and unlock a world of possibilities with the TTS technology.
Final Words
As evident in our exploration of five remarkable alternatives to Moonbase Alpha TTS, text to speech tools are innovatively shaping the gaming experience.
These software foster inclusivity by enabling players with disabilities to engage with games, enriching storytelling through dynamic voice-acted dialogues, and empowering content creators with personalized narration for their audiences. 
As we look ahead, it's clear that TTS is not merely a feature; it's a catalyst for an exciting and transformative gaming future that is more accessible, immersive, and creative.

FAQs
Is Moonbase Alpha free?
Moonbase Alpha is a free simulation video game. You can download the game on your PC free from the Steam Network, an online gaming platform with millions of accounts.
Does Moonbase Alpha have text to speech?
The Moonbase Alpha has a text to speech feature powered by DECTalk. It converts your written words into texts your character can say aloud during the game.
Can I generate realistic voices with Moonbase Alpha Text to Speech?
In Moonbase Alpha, your written text will be converted to speech in a distinct robotic tone. Murf AI is a better option if you want realistic, natural-sounding alternatives.
Is there any alternative to Moonbase Alpha TTS?
Though Moonbase Alpha's robotic voice is fun for gaming, several TTS tools provide realistic AI voices for broader purposes. The top Moonbase Alpha TTS alternatives are Murf AI, Speechify, Resemble AI, Natural Reader, and TTS Reader.