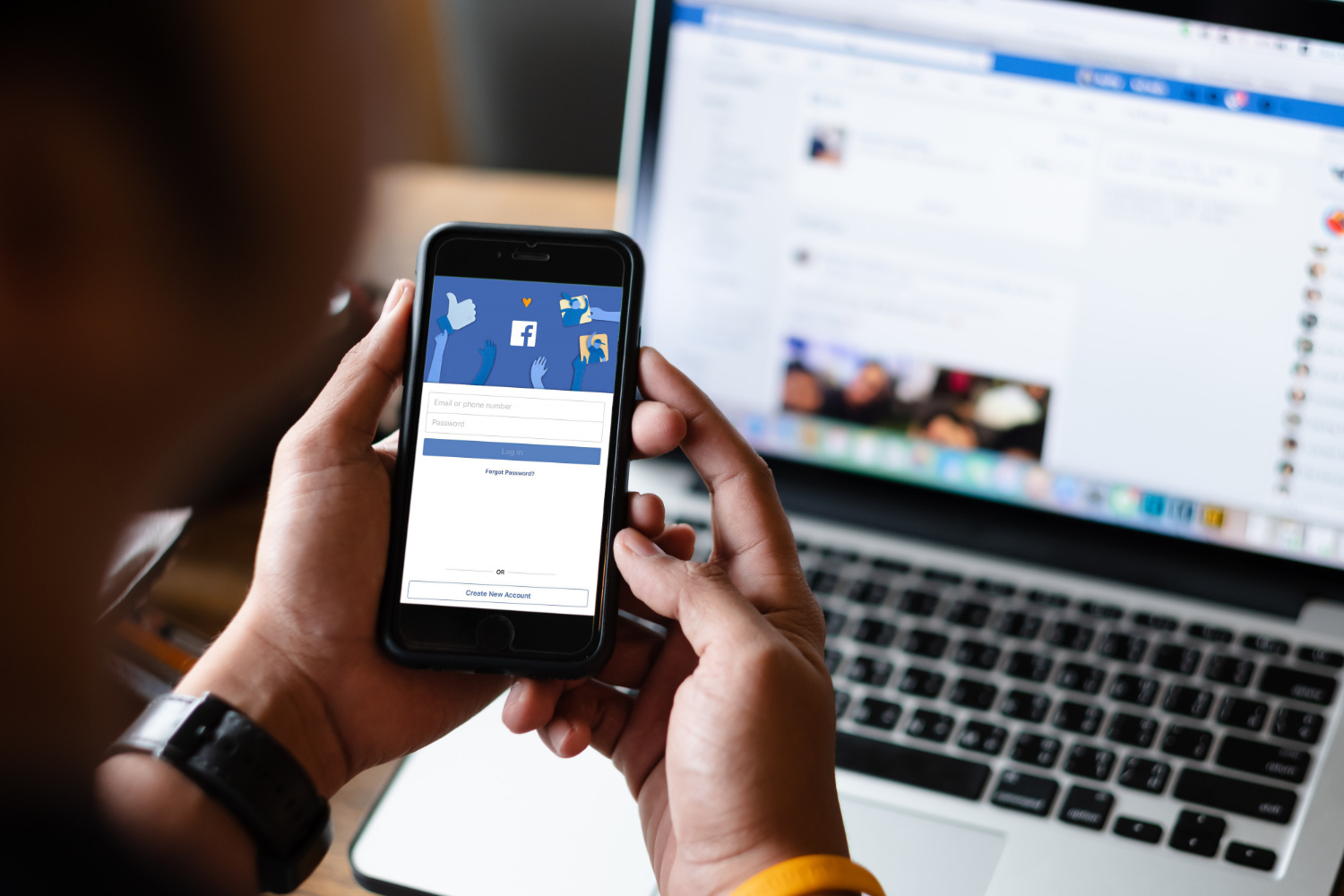 Hold onto your seats because the social media terrain is undergoing a seismic shift! Gone are the days when captivating visuals were the sole superstars of your Facebook and Instagram reels. Introducing AI voices, the technology that can turbocharge the auditory experience of your content, making your reels not just a watch but an immersive experience.
With the right solution, AI voiceovers can become your unfair advantage, making your reels pop, sizzle, and explode. Whether you're a budding influencer or a seasoned brand, AI voiceovers in your Facebook reels can elevate your content from 'just another reel' to a 'must-see'.
In this blog, we will dive deep into the world of AI voiceovers, the benefits of using them in Facebook reels, and how to create reels that are not just visually stunning but audibly irresistible without the need to record audio.
Benefits of AI Voice Over Reels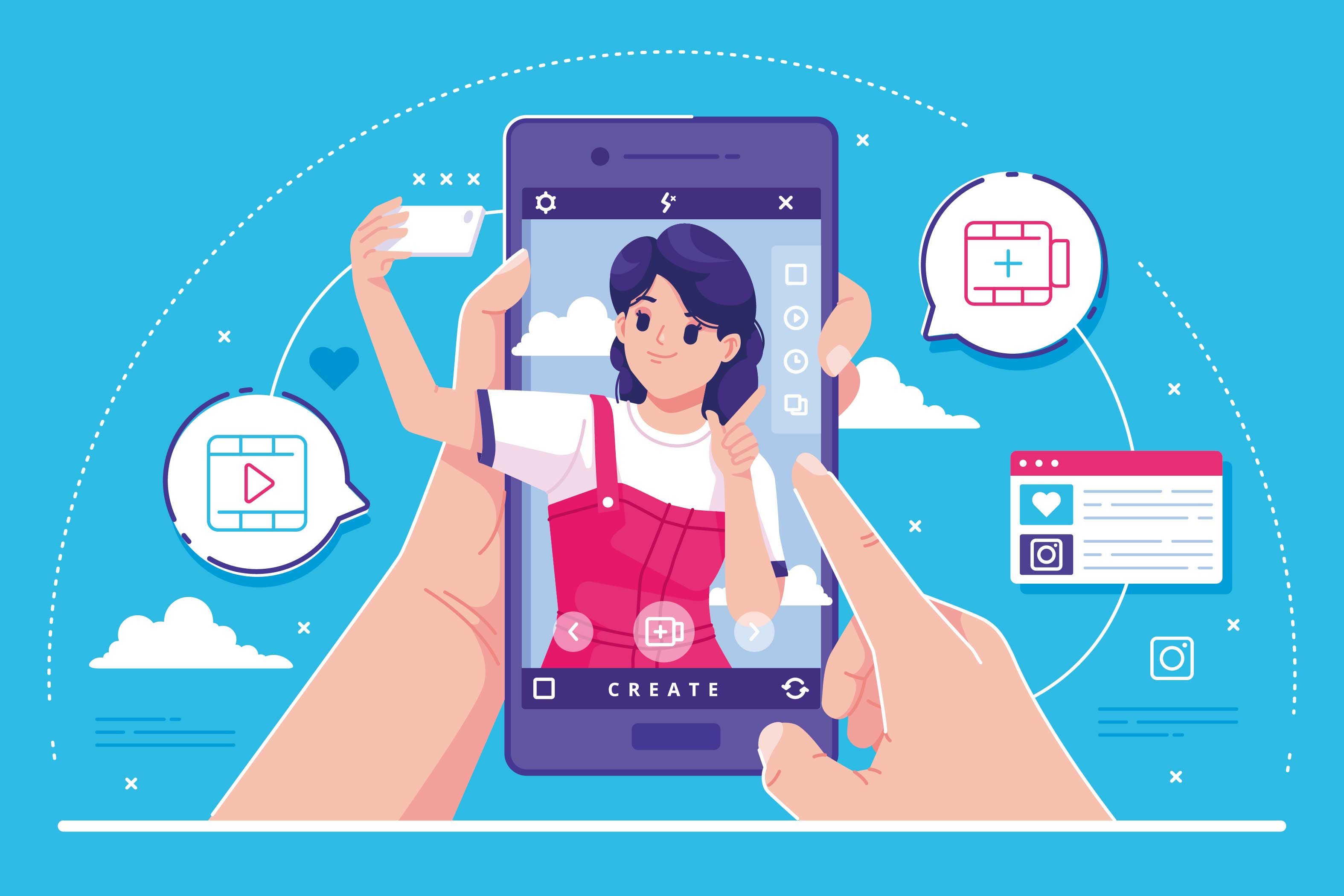 AI voices in Facebook reels are changing the way content creators approach voiceovers. By offering professional quality, time-saving convenience, unmatched versatility, and extensive multilingual support, AI voiceovers are paving the way to the bright future of social media content creation. Let's break down the benefits that make AI voiceovers a game-changer compared to traditional methods.

Professional Quality 
In the past, achieving studio-quality voiceovers required expensive equipment, specialized skills, and trained voice professionals (dah!). Did you know that, on average, a voiceover professional costs around $150-350 per hour? With a human-like AI voice, you can save big bucks on your reel production and achieve the same level of professionalism without the hassle.
Time-Savings
Conventional voiceover work can be very time-consuming (and tiring), from setting up the equipment to scheduling recording sessions to editing the final cut. AI voiceovers streamline this process dramatically. All you need to do is select your preferred AI voice, type in your script, and voila! Your voiceover reel is ready in minutes, not hours, allowing you to focus on other creative aspects of your content, like strategy and post-production.
Versatility
One of the most compelling advantages of using AI voices for Facebook and Instagram reels is the sheer range of options available. Whether you need a cheerful tone for a fashionista reel or a serious, documentary-style narration, AI voices can do it all. Most voiceover solutions offer varied voice styles ranging from inspirational to angry to sad, allowing you to tailor the voice to fit the mood and message of your reel perfectly.
Multilingual Support
Expanding your audience globally? Good for you! AI voiceovers have got you covered. With support for multiple regional and global languages and accents, you can create reels that resonate with viewers worldwide. This particularly benefits brands and influencers looking to connect with a diverse audience.
Meet Murf: Your Silver Bullet for Creative Reel Voiceovers
If you are a reels creator looking to create Facebook reels that not only turn heads but also get people talking, then say hello to Murf the ultimate AI text to speech option to make your reels pop! Let's dive into the features that make Murf the 'go-to' choice for reel voiceovers.
A Symphony of Voices
Think of Murf as the Spotify of AI voiceovers. With a plethora of natural-sounding voices to choose from, you're not just creating a reel. You're orchestrating a masterpiece. Whether you want the sultry tones of Samantha for a luxury product reel or the energetic vibes of Ken for a fitness challenge, Murf has all you need under one BIG roof.
Customization Galore
Why settle for a 'one-size-fits-all' when you can tailor every syllable to your liking? With Murf, you can tweak pitch, speed, and emphasize to ensure your message hits the right note every single time. Want to add a dramatic pause before revealing a product? Or maybe speed up the voice for a comedic effect? Consider it done!
Sync it Up: Voice Over Video
Murf takes the term "in sync" to a whole new level. Just click on 'Add Media' to upload your video, and effortlessly sync them with your newly created voiceover by simply adjusting the slider bar in the timeline. Imagine narrating a travel reel with perfectly timed scenic shots or a cooking tutorial where each step is flawlessly aligned with your voice. Murf makes it a reality. 
Set the Mood with Background Music
What's a great reel without a killer soundtrack? Murf Studio allows you to add background music to your voiceovers, turning your reels into a full-blown sensory experience. From a jazzy tune for a coffee shop reel to some lo-fi beats with Murf, the right background music is just a few clicks away. You can choose from a royalty-free library with 8000+ soundtracks. Or you can add your original audio.
In short, Murf is the wingman you've been waiting for to take your reel voiceover game to stratospheric heights, filled with licensed audio clips. 
Creating Voiceovers for Facebook and Instagram Reels with Murf
So, now that you're sold on the idea of using Murf for your Facebook reels, how do you actually do this? Just follow these simple steps, and you should be able to generate a studio-quality voiceover clip in minutes.
Step 1: Set the Stage
Open Murf Studio and upload your visual content. Whether it's a video, a series of images, or even a video with voice effects from platforms like YouTube or Vimeo, Murf has you covered. Just import!
Step 2: The Voice of Your Choice
Navigate to the text editor and type in your script. And now comes the fun part—choosing your voice. With over 120+ AI voices and 20+ languages, you're spoilt for choice. Want a youthful, energetic voice? Or perhaps a mature, authoritative tone? The world is your oyster.
Step 3: Fine-Tune to Your Heart's Content
Once you've picked your voice, it's time to play around with the settings. Adjust the volume, add emphasis where needed, and even tweak the pronunciation. You are free to make it sound exactly how you want.
Step 4: Set the Mood with Music
What's a reel without some groovy background tunes? Click on the music icon, browse through Murf's extensive music library of licensed audio, and pick an original audio track that complements your content. Whether it's upbeat or mellow, make sure it fits the vibe.
Step 5: Render your Voiceover 
All set? Click on 'Build Video.' Sit back and relax as Murf takes over, rendering your masterpiece. Once it's done, tap preview to hear your voiceover. You can finally download it in the format of your choice and add it to your Facebook reel that's ready to captivate your audience.
And there you have it. In just five simple steps, you can create Instagram videos and reels that look good and sound amazing. So why wait? Start creating with Murf today!
Ready to Rock?
By now, you're probably buzzing with ideas on how to transform your Facebook reels using Murf's AI voiceovers. The best part? You can try Murf Studio without spending a dime, thanks to its free trial. That's right, you can test out all these fantastic features a variety of voices, customization options, and even the entire library of background music for free. It's like a sandbox for your creativity, but with no strings attached.
With Murf, you're not just making content; you're crafting experiences. So take the plunge, and let Murf be the magical wind beneath your reels. Your audience and your analytics will thank you.

FAQs
How can AI voiceovers enhance the engagement of my Facebook or Instagram reels?
AI voiceovers can significantly boost engagement by adding a professional touch to your reels. They bring versatility, emotion, and clarity, making your content more captivating and viral-worthy.
Can I customize the AI voiceover to match the tone and style of my content?
Absolutely! With Murf, you can choose from various voice styles and tones to perfectly align with your content's mood, whether upbeat, serious, or anything in between.
Does AI voiceover technology support multiple languages for reels?
Yes, Murf offers over 120+ voices in 20+ languages. This allows you to cater to both local and global audiences by creating reels in multiple languages.
Can I adjust the emphasis, pitch, speed, and pauses of the AI voiceover to suit my preferences?
Definitely! Murf provides customization options that let you adjust volume, emphasis, pitch, speed, and pauses, giving you absolute control over the voiceover's nuances.
How can I use Murf to create AI voiceovers for my Facebook reels?
Using Murf is a breeze. Upload your video or images, type in your script, choose a voice, customize as needed, and click 'Build Video.' Murf takes care of the rest, making the process seamless from start to finish.