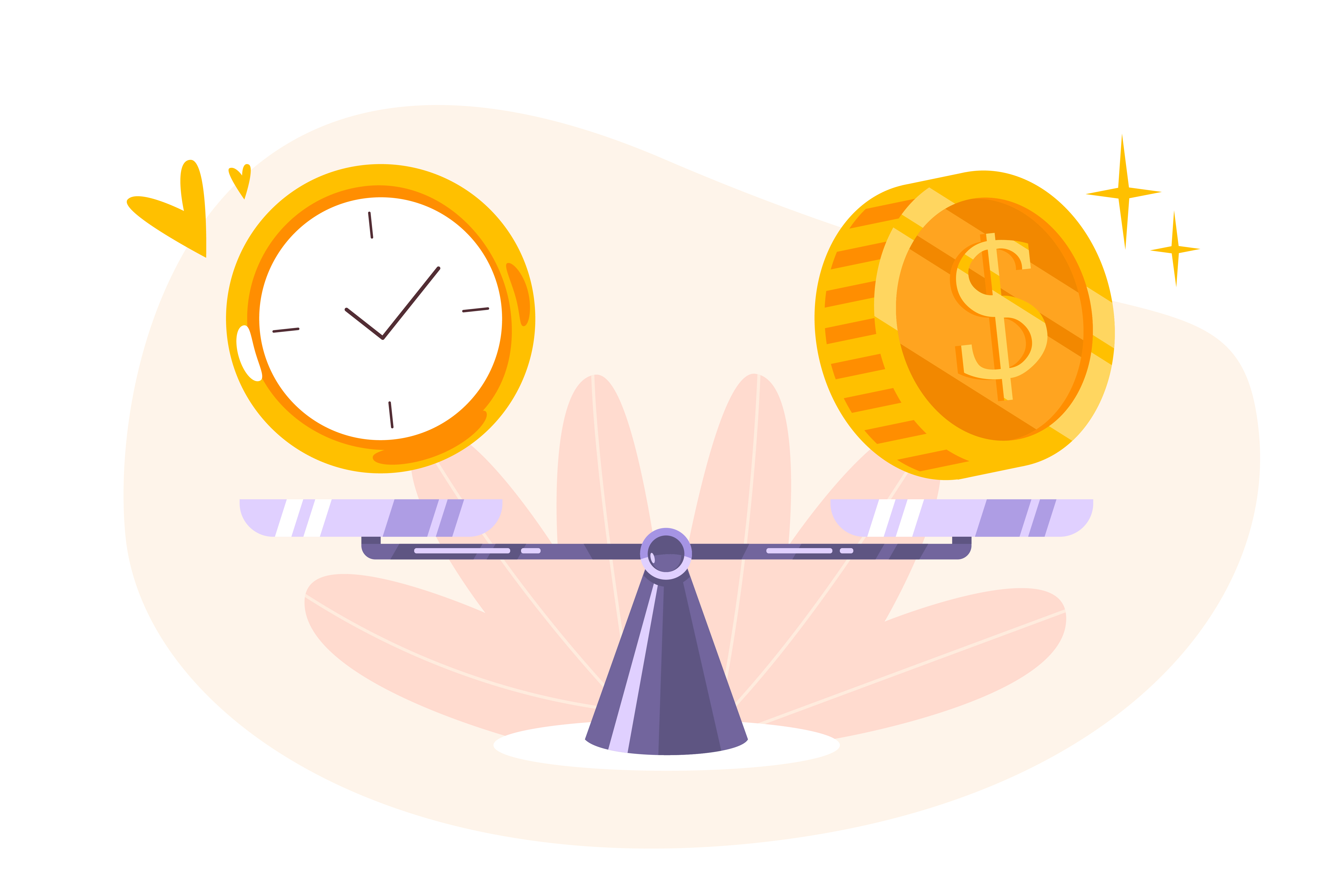 Imagine being able to bring your words to life without ever having to speak them out loud. Transform your thoughts, ideas, and stories into voice overs without walking into a recording studio. With the advent of text to speech technology, this is now a reality.
Text to speech enables users to convert any text into engaging and captivating audio that sounds like an actual human narrating it. The technology allows users to listen to digital text instead of reading it, which can be beneficial for people with visual impairments, learning disabilities, or those who prefer auditory learning. A notable aspect of TTS is that you can fine-tune the audio files to emote real-life emotions like joy, sadness, and anger and make the voiceover sound as realistic as possible. 
In a world where audio-visual content is at the forefront of most marketing strategies, high-quality voiceovers play a significant role in delivering messages more effectively. Today, voiceovers are a critical element in video production, eLearning modules, audiobooks, and other forms of digital media. However, finding a cheap voice artist can be a task.
While it is a common practice to hire artists to record scripts, the process can inflate production costs significantly. This is where AI-powered text to speech technology comes into play. There are three major upsides to opting for TTS to create a voiceover instead of the traditional process.
Cost-Effectiveness
Hiring voice artists for recording gets really expensive, especially if you need to create a large volume of content. The price can also change depending on how experienced the artist is, how long the script is, and how many rounds of recording are needed. Text to speech software dramatically minimizes this production cost. TTS software eliminates the need to hire professional voice actors and automates the audio creation process by simply converting text to speech at a fraction of the time and cost it takes to create voiceovers manually.
Varied Voice Options
AI-powered text to speech software providers offer their services in multiple languages and accents. Yes, your words can be translated into a different language, and the audio file can be generated in that language very easily. This means, in case you decide to offer your product or service to an entirely new audience, you won't have to sweat finding a native that speaks a specific language. Using text to speech software gives you ample choices of languages and dialects.
Voice Customizations
Want your script to be read in a jovial tone, or maybe you want it to sound serious? Customization features available on TTS software let users add pauses to the narration, control the pitch of the voice, and emphasize words.
That said, with voice generation software, users can also render a single script into numerous languages to get studio-quality audio files without having to put a foot into a studio.
In this blog post, we'll deep dive into why AI-powered text to speech technology is the most economical route to producing natural-sounding voiceovers.
Voice Acting vs. AI Voice Over: The Ultimate Showdown
Typically, voice acting or AI voiceovers are the two different routes one takes to create voiceovers. While both of these approaches have their own pros and cons and focus on delivering studio-grade voiceovers,  AI voiceover generation has an edge because its budget-friendly, quick, and produces high-quality audio.
So which route should you take? Obviously, the one that gives more flexibility and is affordable. In this case, it means AI voiceovers. To make the case stronger, we have created a differentiator table, highlighting the benefits and limitations of both approaches. Have a look.
Voice Acting 

AI Voiceovers

Pros:

- More emotive

- More expressive

- Lesser chances of pronunciation errors

Pros:

- Cost-effective

- Easily editable

- Wide choice of voices

- Reliable and consistent

- Production is quick

- Doesn't require a lot of time 

Cons:

- Can be very expensive

- Not easily editable

- Limited choice of voices

- Recording is subject to speaker's availability

- Production takes more time

- Requires a lot of time

Cons: 

- Higher chances of pronunciation errors
How AI-Powered Text To Speech is Revolutionizing the Audio Industry
AI-powered text to speech technology is ushering in a new era of innovation in the audio industry. Its ability to accurately mimic human speech patterns and inflections is transforming the way we listen to and interact with audio content, making it more accessible, engaging, and immersive than ever before. From audiobooks to podcasts, from virtual assistants to music, AI-backed text to speech is paving the way for a more inclusive, diverse, and dynamic future. Below are the three main factors that are fueling the rise of AI voiceovers:
In Need Of Cheap Voiceovers?
Not everybody can afford to create voiceovers manually. Furthermore, finding a good artist requires serious effort, keeping the logistics and finances in mind. To capture the nuances of human speech, it's important to find the right voice actors to deliver good recordings. This can take a lot of time and also cost more money.
What's better? Using AI voice generation, which cancels out equipment costs, the need to hire voiceover artists, renting out a studio, and more. AI voices can capture the nuances of the human voice and replicate it in speech, letting users produce natural-sounding professional voiceovers in an economical way.
Faster Turn-Around Time 
Auditioning hundreds of voice artists, scheduling time for recording, and renting studios and equipment can take away a lot of time. Whereas, AI recordings can be generated in minutes, unlike traditional recordings that may take a few days, if not months, depending on the scale of the project. A longer script would mean more time. AI recordings give you a reliable shortcut to top-notch voice over videos.
Customizable and Flexible Voice Options 
Using AI-powered text to speech software allows you to modify the files easily. Most TTS software will let you choose from different dialects in different languages. You can take it a step further by modifying the different vocal elements, such as pauses, speed, and volume, to suit your needs.
Consistent Quality 
Retakes can be painstaking. By using AI voices, you can ensure that the quality of the output remains consistent throughout. So, the next time you are unable to schedule a recording session with a voiceover artist due to time constraints or logistical issues, remember that with text to speech, you don't need much to generate recordings.
From Advertising to Education: Different Use Cases, One Solution
To cater to an ever-growing global audience, businesses must expand their operations. AI voiceover technology helps companies create voiceovers in multiple languages and accents, enabling them to expand the reach of their content in the form of ads, commercials, product demos, and voice over videos. Moreover, being able to interact with customers in their native language helps businesses stand out from the rest. Here are five industries where AI voiceover innovation could lead the way.
eLearning 
The accessibility benefits of AI recordings go a long way toward helping students learn more efficiently through listening, as it makes understanding the information easier.
The fast growth of the ed-tech industry shows that there is a demand for learning materials that can be listened to. Using text to speech to generate educational content is much more convenient than getting a person to record the lessons. What's more? You can even render the narration in different languages to reach learners across the globe.
Marketing and Advertising 
Let's face it: in a world full of chatter, having a consistent and unique brand voice matters. Instead of having to depend on professional voice actors to record the right voice, you can rely on text to speech software for your marketing requirements. Because with artificial intelligence, there are unlimited retakes and the option to modify the tone, style, and pitch according to your needs. AI recordings enable multilingual interactions, which in turn lets brands reach out to new audiences.
Audiobooks and Podcasting 
The exponential growth of audiobooks and podcasts in the last few years has only shown that more people are now willing to consume media and information in audio formats. If a person wants narration as an additional method of supporting their reading needs, then AI software can prove to be extremely beneficial. For audiobooks and podcasts, using AI powered text to speech technology assists in reducing time spent and money spent on production, improving the standard of the audiobooks and podcasts.
Customer Service 
Automated IVR systems help you reduce pressure on your workforce. To cater to people from different parts of the world, customer service teams often have to work around the clock to deliver their services. An AI-backed customer service setup will be able to provide customers with 24/7 assistance and the convenience of getting support at any time of day or night. By automating your customer service, businesses can gain real-time visibility into the target customers' behaviors. Not just that, using voice-enabled applications in IVR systems automates the chatbot processes. Since these systems leverage the power of artificial intelligence, they can comprehend and interpret user input, respond accurately, and execute simple tasks through simple interactions.
YouTube Videos
Adding text to speech recordings to YouTube videos can give them a unique style and a dynamic element. Apart from improving accessibility and cutting costs and time, integrating text to speech technology in your videos helps you improve SEO too. Wondering how? Well, TTS technology allows you to add closed captions to your videos, which helps you get a higher rank in the search results. 
Power Up Your Voiceovers with Top AI-Backed Software  
Now, in case you are wondering where to start your AI text to speech journey, don't worry, we have got your back. Below is a list of the top AI text to speech software that are upping the game:
Ace Your Voiceovers with Murf 
If you don't want to work with professional voice actors and want a cheap voiceover solution, Murf is your answer. Along with ample choices for different languages and accents—users can choose an AI voice from more than 120 options in over 20 different languages—Murf also offers a feature-rich video editing platform. Users can generate a well-timed voice over video from scratch on Murf. The output is such that it is almost impossible to differentiate between an AI and a human voice. Furthermore, the tool also supports an API and helps reduce production costs significantly.
Text to Speech 
Murf provide some of the most natural-sounding and low in price AI voices in the industry. With its text to speech voices, users can create a consistent brand voice that doesn't sound robotic. The wide range of language options ensures that your content can speak to a global audience without compromising on quality.
Voice Cloning 
With Murf, users can create unique AI voice clones that exactly mimic the original voice. You and the voice actor of your choice can work with Murf to build unique voice clones that can be used across different use cases. 
Voice Changer 
Audio recording can be a blocker, but using Murf's voice changer feature enables users to change their voice into a professional-sounding one. If you have an existing recording with background noise, you can upload it to the Murf Studio and use the Voice Changer feature to swap the voice with an AI voice from Murf. 
To Conclude
As technology continues to improve, we can expect AI-powered text to speech to become even more advanced, with greater accuracy and naturalness. While traditional voiceover artists will still have their place in the industry, AI-powered text to speech will become the more practical and efficient choice for businesses and content creators looking to produce high-quality voiceovers at scale. Nonetheless, the future looks promising for text to speech, and we can expect to see it becoming an integral part of the audio production process.