Voice Actor
How to Find the Right Voice Actors for Your Scripts?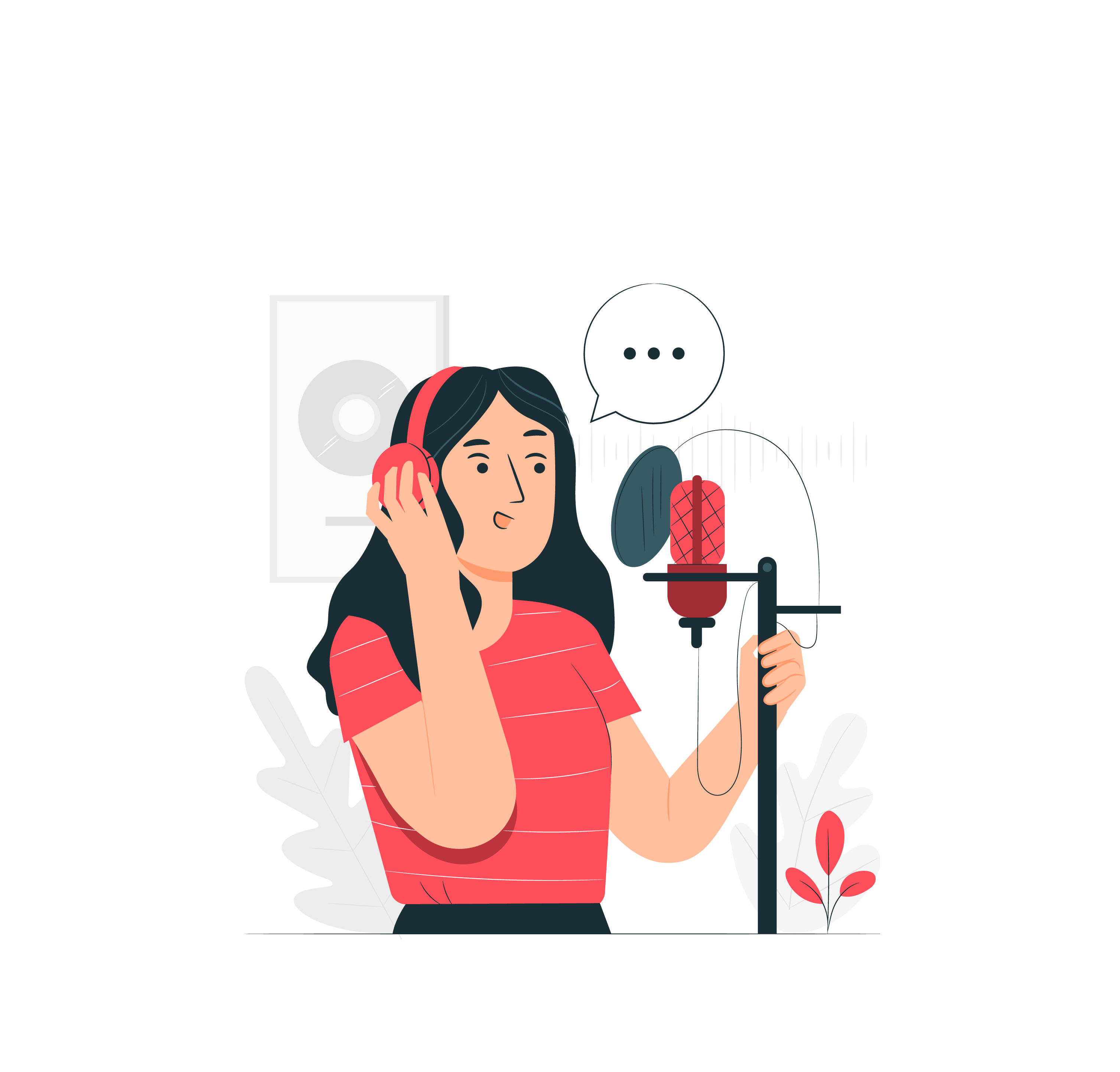 Why Hire a Voice Actor, Anyway?
There's an art and science to hiring the right voice artist. 
After all, voice talent can bring your scripts to life. They can help you connect with your target audience using voice as a vehicle to communicate emotion and feeling.
Professional voice actors can also tailor their voice to fit the tone of your project, whether it's serious, playful, or anywhere in between. Additionally, a top talent understands the importance of intonation, pacing, and tone to make your message come alive. In short, hiring a proficient voice actor can make your script sound engaging and memorable.
But, with so many options available, the decision to hire voice actors is not easy. This guide will help you:
Make the right decision in finding the right voice actor

Understand why voiceover software may be a better option than voice actors
Let's get going.
Things to Know Before Looking for Voice Actors
Here are a few key aspects to remember when deciding to hire a voice artist:
1. Create a Script and Make Notes for Your Voice Actor 
They say that a voice actor is only as good as the script. The first thing to do when looking to hire voice artists is to create a compelling script with dialogues that mirror different emotions. The script should be in theme with the use case or context it's being written for.
The next step is to create an outline for the voice actor with specific voiceover requirements for your project. This must include:
What type of tone, pacing, and pronunciation should the voice actor use?

Details about the character or product being represented, the target audience, and any specific emotions or moods you want the actor to convey through the voiceover.

Additional info that can help guide their performance.
Pro tip: Remember that the more detailed your notes are, the better a voice actor will be able to understand your vision and deliver the performance needed. So, take the time and effort to create robust guidelines.
2. Decide What Kind of Voice You Require 
The next step is clearly understanding the type of voice needed for the project. Some key factors to consider include:
Gender: Do you need a male or female voice?

Age: What age range is appropriate for your project? Do you need a voice that sounds young, middle-aged, or older?

Accent: Are you looking for a specific accent or dialect?

Tone: What emotional tone do you want the voice actor to convey? Do you want the voice to sound friendly, authoritative, or dramatic?
Why is this necessary? Having a crystal-clear understanding of the type of voice needed for a voiceover project can save time and streamline the search for the perfect voice actor.
Where to Find Skilled Voice Over Artists?
When it comes to finding skilled voice over artists, there are two main options for companies and creators: Vocal Talent Agencies and Freelance Marketplaces.
1. Vocal Talent Agencies
 Vocal talent agencies are companies that represent voice artists. They have a roster of talented professionals that are vetted and trained and can help match you with the perfect voice for your project. Some popular vocal talent agencies include Voices.com, Voice123, and The Voice Realm.
Other benefits of working with a vocal talent agency include:
Access to a wide range of professional voice overs

Personalized guidance from experts in the field

Guarantee of quality and professionalism
2. Freelance Marketplace
Other viable options for hiring voice artists are online platforms such as Upwork and Fiverr. You can access a wide talent pool of freelancers who create profiles and offer their services directly to clients. To make a choice:
Browse through profiles of different types of voice actors

Listen to their samples

Read reviews from previous clients
Remember that these freelance marketplaces are a great option for hiring talent at lower prices than vocal talent agencies. Plus, you can communicate directly with the artist to ensure your needs are met.
The takeaway: The 'right' choice between these options ultimately boils down to your budget, timeline, and personal preferences. On one hand, vocal talent agencies can offer more personalized guidance and access to high-quality professionals, but this may come with a higher price tag. On the other end of the spectrum, freelance marketplaces can offer more affordable options and a larger pool of talent but may require more time and effort to ensure you find the right artist for your project. So, choose wisely.
Why AI Voiceover Software Is a Better Option than Voice Actors?
In its nascent stages, voiceovers were unaffordable; they were bound to expensive studio setups and audio editing tools. Moreover, they were costly and time-consuming, relying heavily on actors' schedules and fees and studio availability.
The need for a better alternative—in addition to increased digitization and the advent of the internet—democratized this technology, and voiceover software was made more accessible. However, with new developments in this technology, AI voiceover has emerged as a more efficient and cost-effective tool with increased accessibility.
So, why should you choose AI software for high quality voiceovers?
1. Cost Effective
Voiceover software is cost-effective as it eliminates the need to pay for professional voice actors who can charge a significant amount per hour of recording. In contrast, AI voiceover software requires a one-time investment and can be used for multiple recordings without incurring additional costs.
2. Time Efficient
AI allows you to generate voiceovers in minutes, whereas a voice actor may take days or weeks to complete a project. Additionally, the software eliminates the need for scheduling and coordinating with voice actors—another time-consuming affair.
3. Realistic-Sounding High-Quality Output
Another reason why AI voiceover software can replace voiceover artists is its realistic and high-quality voiceover production. The generated voiceovers are almost indistinguishable from scripts recorded by human voice actors. How does this work? The software leverages advanced algorithms and machine learning to create a natural-sounding voiceover that mimics the tone, pitch, and intonation of human speech.
4. Multilingual Capabilities
AI voiceover software is multilingual, enabling businesses to expand their reach globally by creating voiceovers in different languages. More importantly, this feature eliminates the need to hire multiple voice talent who specialize in different languages, saving time and money. Instead, browse voice demos in over 20 languages.
5. Customizable
AI voiceover software is highly customizable as it empowers users to:
Create voiceovers that align with their brand voice and messaging

Select from a range of voice styles and adjust the speed, tone, and volume to suit your needs—a level of customization that is not always possible when working with human voice talent
The takeaway: The benefits of using AI voiceover software outweigh those of using voice artists, making it a preferable option for businesses of all sizes and scopes.
Top Voiceover Software 
Why is Murf the Best Voiceover Software?
Here are some of the key features of Murf that give it an edge over other software and voice artists:
1. Text to Speech
Ideal for: Businesses who want to create audiobooks, eLearning courses, or videos that require a voiceover but do not have access to professional voice artists
Murf offers an advanced text to speech engine that converts written text into natural-sounding speech. This translates to direct time and effort savings for content creators who need to produce audio content quickly, as they don't need to record their voice for every script.
2. Voice Cloning
Ideal for: Businesses who want to generate voiceovers of their favorite personalities
Murf's voice cloning technology is a unique feature that allows your business to represent the voice of your brand by cloning the voice of your favorite personalities, including the CEO or your brand ambassador. 
3. Voice Over Video 
Ideal for: Video creators who need to add good voice commentary to their videos (think: educational content, explainer videos, or commercials)
Murf's voice over video feature allows users to add voiceovers to existing videos.
4. Voice Changer
Ideal for: Creating voiceovers for animation or gaming content as you can change the pitch, speed, and tone of your voice
Murf's voice changer is a fun feature that allows you to modify your voice in real-time.
In Conclusion
While hiring a professional voice artist will bring a unique perspective to your script, it can be costly. Using voiceover software can also be a great investment in the success of your project.
By taking the time to research and choose the right voice artist or software, you can ensure that your message is conveyed in the most effective and engaging way possible.
FAQs
How do I hire a voice actor?
Here are the strategies to follow to hire a professional voice actor:
Determine the type of voice talent you're looking for and the tone of your project

Research voice actors and listen to their demos or glance over their previous work

Contact potential candidates and provide them with the script or a sample of the project

Request a quote and negotiate the terms of the contract

Hire voice actors and provide clear direction for the recording session

Review and approve the final recordings
What factors are important when hiring voice overs?
When looking to hire voice actors, consider the following factors:
Voice type: Ensure the artist can provide the type of voice you need for your project, including age range, gender, and accent.

Experience: Look for voice actors with experience in similar projects or the same industry.

Quality: Ensure the artist has professional equipment and can deliver high-quality audio recordings.

Availability: Check if the voice actor is available to record within your desired timeline and if they can accommodate any revisions or edits. Then, you can go ahead and hold auditions for voice actors.

Budget: Determine how much you can afford to pay for the voiceover work.
3. How much does a voiceover artist cost?
The cost of hiring a voice actor varies depending on several factors, such as:
the experience of the voice actor

the length and complexity of the script

the intended use of the recordings
Typically, voice actor rates are based on either a flat fee per project or a rate per finished hour of audio. The rates can range from a few hundred dollars to thousands of dollars. This is why discussing the rates and negotiating a fair price before hiring the voice actor is important.