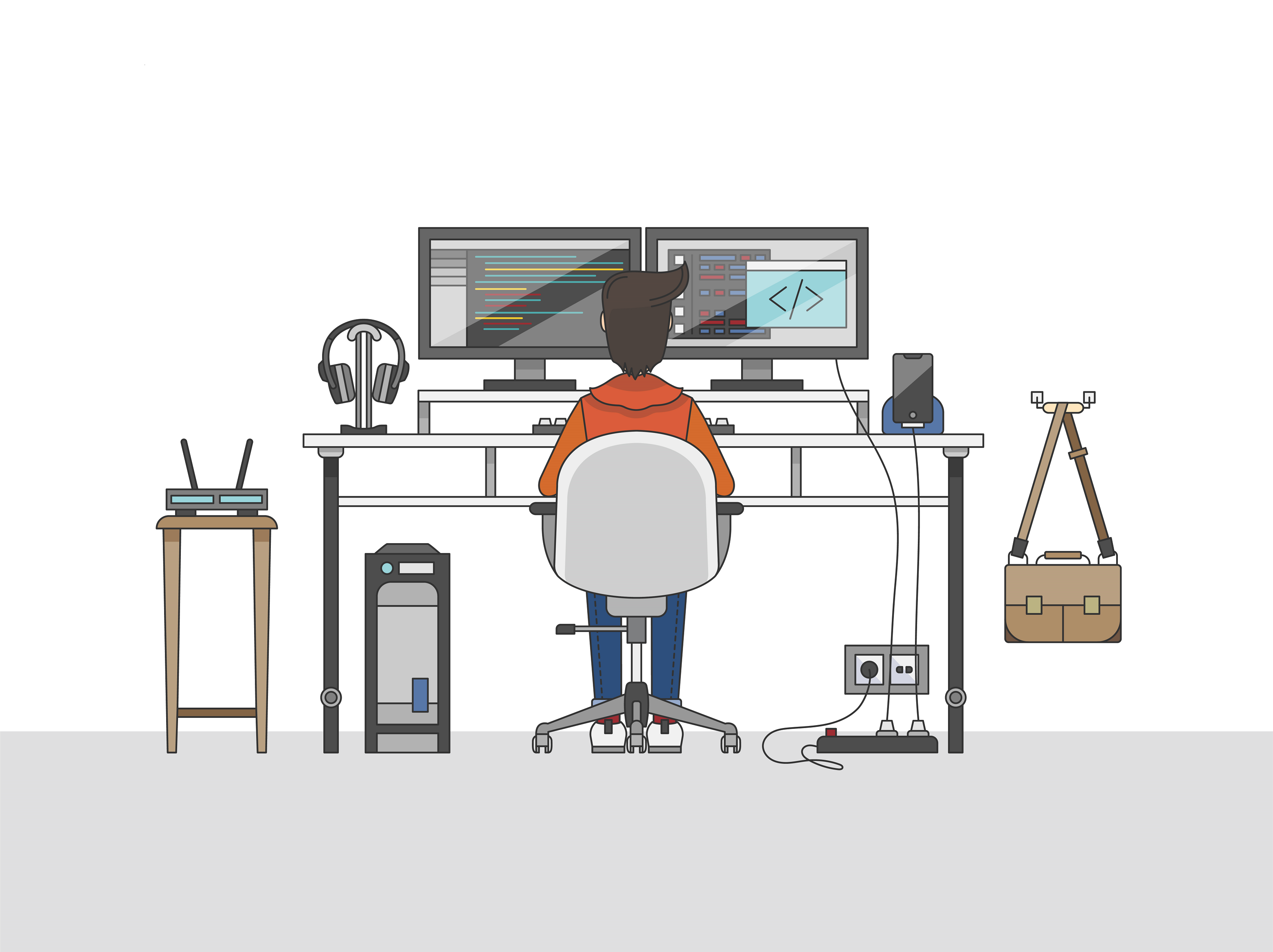 As we step into 2023, the world of video editing is riding the artificial intelligence wave. AI video editors are revolutionizing the way we create and edit videos, making the process faster, more efficient, and more creative than ever before. You can convert raw footage into stunning, professional-looking videos in a matter of minutes.
In this article, we'll be discussing the best AI video editors of 2023 that come power-packed with intuitive interfaces, powerful features, and cutting-edge technology. Leverage these tools to impress your target audience, one video at a time.
Let's jump right in!
What are AI Video Editor Tools?
An AI video editor leverages AI and machine learning (ML) algorithms to:
Automate and simplify video editing tasks.

Analyze the video content to identify the most important parts within a video and generate high-quality edits.
Some of the key features of AI video editing software include:
Automated editing to create video clips based on pre-defined criteria, such as:

The length of the video

The number of cuts

The type of shots

Intelligent analysis to analyze the video content and make decisions about how to edit a video.

Pre-built customizable templates that you can customize to suit your personalized needs.

Time-saving feature to automate tedious and time-consuming tasks such as:

Selecting clips

Applying effects

Adjusting audio levels

Enhanced creativity to suggest creative ways to edit the video and provide innovative ideas.
An AI video editor tool can be used to create:
Engaging video content for social media platforms like Facebook, Instagram, and TikTok.

Knowledgeable product videos for e-commerce websites to increase sales and customer engagement.

Promotional videos and advertisements for marketing purposes.

Instructional and educational videos to enhance the learning experience.
Benefits of Using AI Video Editing Software
AI video editor tools have become increasingly popular in recent years due to their ability to automate various aspects of the video editing process. This has led to time-saving, enhanced accuracy, simplified workflows, and cost-effectiveness.
Let's deep-dive into these advantages further:
Improved Video Quality
Users can use AI video editors to:
Automatically enhance video quality by adjusting brightness, contrast, saturation, and other visual elements to create a more polished and professional look.

Identify and remove unwanted elements such as noise, blurs, and glitches within seconds.
Extreme Automation
AI video editing helps automate time-consuming and tedious tasks, such as:
Color correction

Audio syncing

Captioning
Naturally, this frees up time for video editors to focus on more creative aspects of their work.
Various Customization Options
AI video editing tools offer a wide range of customization options, such as:
Applying filters

Adding animations

Incorporating text overlays

Experimenting with different visual styles and making adjustments to fit the desired aesthetic.
Boost Productivity and Seamlessly Create Appealing Videos
An AI video editing software can complete tasks faster and more efficiently. The end result? You get to create more videos in less time without compromising on the output quality, as video editors have more time to focus on crafting compelling narratives and engaging visuals.
Seven Best AI Video Editors
There are many AI video editors available in the market for you to choose from. Let's look at the seven best AI video editor tools:
1. Descript
Descript is a robust AI video editor online that uses natural language processing to edit audio and video files. A notable feature of the platform is that it automatically transcribes our content, so you can edit the text like a doc and adjust the visuals like you would on a slide.
Key Features: 
The Overdub feature allows you to insert words or phrases that weren't originally included in the audio.

Other useful features of this AI video editing tool include audio transcription, video editing, and collaboration tools.
Pros:
Intuitive and easy to use

Provides a smooth workflow for collaboration

Remove filler words
Applications:
It is ideal for content creators, podcasters, video editors, and marketers
Pricing: 
Free: $0

Creator: $12 per user per month

Pro: $24 per user per month

Enterprise: Custom pricing 
2. Adobe Premier Pro
Adobe Premiere Pro is a powerful AI video editor that offers a range of features, including multi-camera editing, audio mixing, and color correction to create professional videos.
Key Feature:
The AI-powered Auto Reframe feature automatically resizes and reformats videos for different platforms, saving time and simplifying the process of adapting videos for different platforms.
Pros:
Offers seamless integration with other Adobe products
Applications:
Useful for professional video editors, filmmakers, and content creators who need to edit video content, regardless of their skill level or industry
Pricing: 
Offers four pricing editions starting from $20.99.
3. Synthesia
Synthesia is an AI video editing software that uses synthetic media to create realistic videos. This popular video editor is primarily used for creating music videos using MIDI files (a type of digital music file) that contain information about the notes, tempo, and other aspects of a piece of music.
Key Feature:
The AI Presenter feature allows you to create video clips of a virtual presenter speaking in any language and tone.
Pros:
Allows for a unique and innovative way to create high quality videos.

The AI Presenter feature saves time and eliminates the need for hiring a presenter.

Offers seamless integration with other video editing software.
Application:
Ideal for businesses, marketers, and content creators who want to create videos quickly and efficiently. 
Pricing: 
Personal: $30 per user per month

Enterprise: Custom pricing
4. Veed.io
Veed.io uses AI to automate video editing tasks such as captioning, subtitling, and video clipping. It is cloud-based and allows users to edit videos online without the need to download any software.
It offers a range of tools and features, such as trimming, cutting, merging, and adding captions and subtitles, in addition to a library of stock images and music to help you enhance your videos further. 
Key Feature:
The Background Remover allows you to remove the background from videos.
Pros:
Easy to use, even for beginners.

It is a web-based tool, which means you don't need to download or install any software.
Applications:
Useful for anyone who needs to create or edit videos quickly and easily without requiring advanced technical skills or expensive software.
Pricing: 
Free: $0 per month

Basic: $12 per user per month

Pro: $24 per user per month

Enterprise: $59 per month
5. InVideo
InVideo is a cloud-based video editing software that offers a vast library of templates, graphics, and audio files. You can upload your own media files as well. The software includes advanced editing tools such as text overlay, voiceovers, and special effects. InVideo also allows you to automate video editing tasks like text to speech, voiceovers, and video effects.
Key Feature:
The Smart Video Assistant feature suggests design ideas based on the user's content.
Pros:
User-friendly and intuitive, making it easy for anyone to create professional-looking videos.

Offers a vast library of pre-made templates, animations, and stock footage.

Uses AI-powered features to automate certain aspects of video creation, such as suggesting appropriate animations and music for a given video.
Application:
Useful for businesses, marketers, social media managers, and more who want to create engaging videos quickly and easily.
Pricing: 
Free: $0

Business: $15 per month, billed annually

Unlimited: $30 per month, billed annually
6. Toonly
Toonly is not a video editing tool but rather software for creating animated explainer videos and presentations.
This means you can easily create animated videos by choosing from a library of pre-made characters, props, and backgrounds. You can also add text, voiceovers, and music to your videos.
Even if you don't have any prior experience or expertise in animation or video production, you will easily be able to use Toonly to create animated explainer videos, cartoon characters, and whiteboard animations.
Key Features:
Simple drag-and-drop interface

Library of pre-made characters, props, and backgrounds

Customizable templates

Voiceover recording and syncing

Export in various formats (MP4, GIF, MOV)
Pros:
Easy to use for beginners

Large library of pre-made assets

Affordable pricing

Regular updates and new features
Application:
Pricing: 
Standard: $49 per month

Enterprise: $79 per month
7. Lumen5
Lumen5 allows you to turn a blog post, articles, and other written content into engaging videos. It uses machine learning algorithms to automate the video creation process and helps you to create video clips without any editing experience.
Key Features:
AI-powered text-to-video conversion

Library of pre-made templates and stock footage

Customizable branding

Voiceover recording and syncing

Built-in music library

Automatic subtitles
Pros:
Easy to use for beginners

Quick video creation process

Affordable pricing

Regular updates and new features
Application:
Best AI video tool for anyone who wants to create interactive video content quickly and easily, without the need for technical video editing skills.
Pricing: 
Community: $0

Basic: $19 per month, billed yearly

Starter: $59/month, billed yearly

Professional: $149/month, billed yearly

Enterprise: Custom quote
Beyond Video Editing: Other Applications of AI
Here are some applications of AI in addition to video editing:
1. AI for Content Recommendations and Marketing
AI can be used to analyze viewer behavior patterns and recommend personalized content, such as YouTube or Netflix videos. It can also be used in marketing to create targeted advertisements and promotional videos that are optimized for specific audiences.
2. AI for Translation
Here's how AI can be used for video translation:
AI can transcribe spoken words from a video into text using Automatic Speech Recognition technology.

AI can also translate video content from one language to another, including video subtitles, captions, and voiceover translations.

AI algorithms can recognize and extract text from video frames and translate it into the desired language.
As a result, you can easily reach a more global audience quickly. Whether you want to create videos for international markets or wish to create multilingual content for your personal channels, AI for translation is super useful for you.
3. AI for Writing Scripts
AI tools can also assist with the process of scriptwriting by:
Analyzing large amounts of text data, identifying patterns, and generating relevant dialogues and scene descriptions.

Creating storyboards for scripts, which can be used to visualize the scenes and structure of a script. Plus, the tool can also suggest visual elements and transitions that further enhance the overall quality of storytelling.

Assisting with editing and revising scripts, which includes identifying inconsistencies in character development, plot holes, pacing, and other story elements.

Synthesizing human-like voices for use in dialogue and narration and generating convincing performances for characters in a script.
4. AI for Voiceovers
AI has multiple potential applications in the field of voiceovers and voice over videos. AI can:
Generate natural-sounding human-like voices from written text (voiceovers for videos, audiobooks, e-learning courses, and so on).

Be used to clone a person's voice and generate new audio content (such as audiobooks and videos) using that voice.

Be used to enhance the quality of audio recordings, such as removing background noise, reducing echo, and improving overall audio clarity.

Convert one person's voice into another in real time. This technology is often used in entertainment applications, such as video games and movies, to make characters sound more realistic.

Be used for language translation, allowing people who don't speak the same language to communicate with each other in real-time. For instance, the software can generate AI voiceovers for videos in a variety of languages and accents, making them particularly useful for international markets.
Final Thoughts
AI video editors covered in this blog empower you to automatically edit footage, create stunning effects, and even add soundtracks to your videos. Whether you're running a large-scale enterprise or a startup, these AI video editors are a must-try. Narrow down on the best tools that are tailored to your needs, and have fun creating videos. 
FAQs
Which is the best AI to edit video?
There are several AI-based video editor tools available in the market, each with its own unique features and capabilities. Some of the popular ones include Lumen5, InVideo, Toonly, and Synthesia.
What is the AI tool for turning scripts into videos?
Several AI tools are available to help convert scripts to videos, such as Lumen5, Adobe Premiere Pro, and Animoto.
Can video editing be automated?
Yes, video editing can be automated to some extent using AI-based video editing tools. However, complete automation is not yet possible, and human intervention is still required for complex editing tasks.
How does AI video editing work?
AI video editors work by analyzing the video footage and identifying key elements such as objects, faces, and scenes. They use machine learning algorithms to automatically edit the footage based on predefined rules or user preferences.
Can AI edit a video?
Yes, AI can edit a video to some extent. However, the level of automation and the quality of the final output will depend on the complexity of the editing task and the capabilities of the AI tool you are using.
Can AI make videos?
Yes, AI can make videos using pre-existing footage and predefined rules. In addition, AI can create videos from text prompts. These tools are known as AI video generators. 
What is AI in video editing?
AI in video editing is the process of using machine learning algorithms and computer vision techniques to automate key elements of the video editing process, such as scene detection, object tracking, and color grading.
Can AI replace video editing?
No, it can not. While AI-based tools can help automate certain aspects of the video editing process, you still need human creativity and decision-making skills to create high-quality video content.