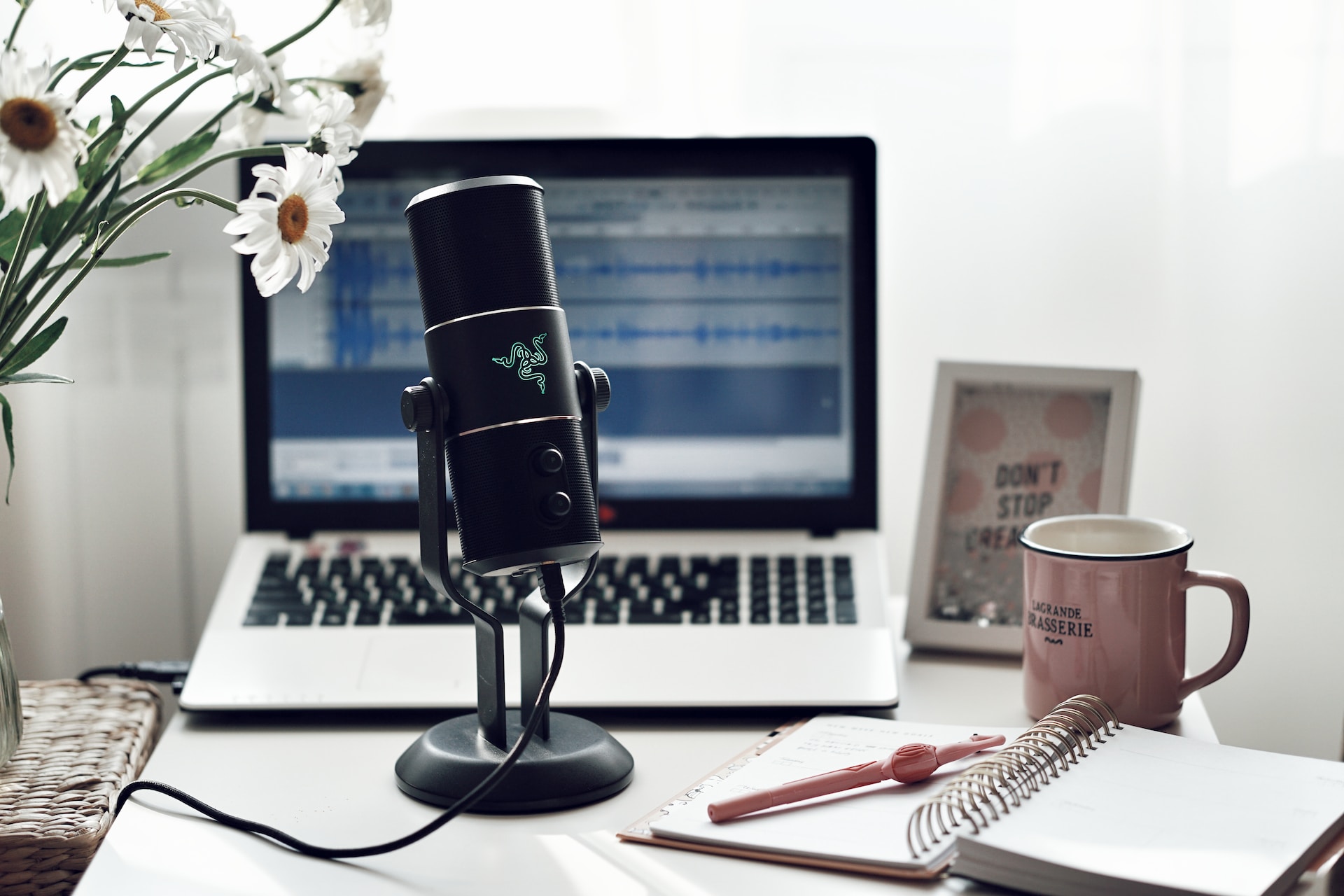 Ghostface is the scary yet iconic masked villain from the Scream-horror movie franchise. The character has had an unimaginable cultural impact on the world since it came into existence through the first film in 1996. It has become a pop culture staple and has inspired multiple characters in television, films, games, and music.
Such is the character's popularity that many people now enjoy using Ghostface voice changers for various purposes. These include crafting a scary prank on a friend, designing a spooky game, making a discord call, or producing a horror movie.
If you are also wondering how to create the Ghostface voice effect for different purposes, this post is for you. Here, we will cover the top six scream voice changer apps you can use, along with other robust voice-changing tools for real-life applications.
Read on to learn more about the best Ghostface voice changer apps.
Top Six Ghostface Voice Changers 
Pulling a scary prank or imitating the voice of your favorite horror movie character like Ghostface is super easy now. You can use some of the best Ghostface voice changer apps available in the market:

1. Voicemod 
Voicemod is one of the best software solutions for high-quality voice-changing effects during gaming or other online interactions. The tool allows you to adjust your vocal sound to different levels and even add background sound effects to optimize the quality further.
Features 
Offers a comprehensive range of sound effects, voice filters, and background sounds.

Offers 15 scary voice changers similar to Ghostface.

Allows you to choose from 20+ scary meme sounds in Soundboard to match your voice.
2. LingoJam 
LingoJam is quite a scary Ghostface voice changer online that can help you frighten anyone. The app has some interesting yet terrifying voices. Another highlight of LingoJam is that it allows you to record your spooky voices and offers excellent filters and effects to change the pitch of your sound.
Features 
Record your voice and change it with scary voice effects.

Works as a voice recorder and voice editor.
3. MorphVox 
Morphvox is another versatile Ghostface voice changer app that allows you to edit your voice in real time. The tool also possesses an easy-to-use free version that is liked by many users worldwide. 
Features 
The tool offers excellent sound-altering techniques.

Gives high-quality output voice.

An excellent tool for changing voice directly on games and voice chat.

The app offers you different sound parameters to adjust your voice.
4. Scary Voice Changer and Recorder 
A great tool to change your voice into a Ghostface scary voice, scary voice changer allows you to change your voice into multiple types and versions of scary voices.
Features
An excellent horror sound changer that features scary cell phone tunes.

The app possesses a prolific audio generator with several horrifying effects.

Offers a voice disguiser with a terribly scary noise.
5. AV Voice Changer 
One of the best Ghostface voice changer apps, AV voice changer, is a tool that can help you alter and create different voices to produce voiceovers for varied purposes, including presentations, narrations, audio/video clips, voice messages, and more.
Features 
You can use the app to record either online and through your computer or adjust the voices yourself.

Offers multiple voice preferences.

Allows you to record and edit audio files or narrations for videos right within the software.
6. MagicVox
MagicVox is a good Ghostface voice changer that converts your voice into a scary and funny voice in real time.
Features
Allows you to record your voice easily and have it changed to scary ones.

Comes with over 100 filters for applying different effects to the voice.
Alternate Voice Changer Apps For Real-Life Applications
While all these options work as great alternatives for Ghostface voice changers, not everyone will want to use them. This is why we're listing a few leading AI voiceover software options for different real-life applications, such as creating voiceover videos, presentations, product demos, and so on.
1. Murf AI
Murf AI is one of the best natural-sounding studio-quality AI voice generators for various professional applications. An excellent text to voice generator, the tool has a huge voice library that features over 120 unique voices in 20+ languages. 
2. Speechify 
Speechify is another good AI voiceover software tool because of its ability to create text (in any format) into natural-sounding speech. The platform offers over 30 natural-sounding male and female voices to choose from and is intelligent enough to identify over 15 different languages.
3. WellSaid Labs 
WellSaid Labs is an AI-powered text to speech solution that can help you create voiceovers for any digital content. The tool converts text to high-quality voices, which can be added to apps and products using a robust API. 
4. Natural Reader 
Natural Reader is a free AI voice generator that helps you convert any text fed to it into a human-like AI voice. The platform also comes with OCR technology which makes it easy to capture text from images and scanned PDFs and convert them to speech.
5. Amazon Polly 
Amazon Polly is a popular cloud service that helps you convert any kind of text into lifelike speech. The tool supports multiple languages and includes various voices to build several speech-enabled applications that work in multiple locations.
6. FakeYou 
FakeYou is an open-source text to speech reader with robust voice cloning capabilities. The tool leverages machine learning technology to process and replicate voices, allowing anyone to add them to voiceovers. Boasting a simple interface, Fake You allows users to write and select from over 2,400 voices to narrate the text.
7. TTS Reader 
TTS Reader is another good app that can read almost any text or book aloud. The tool is quite a good solution for anyone looking to continue reading books while on the move.
8. Lovo AI 
Lovo AI is an excellent text to speech generator with AI functionality, allowing you to create natural-sounding voices quickly. The tool has a huge voice library that makes it possible to create versatile voiceovers that can be utilized for multiple purposes.
Why is Murf the Best AI Voice Changer for Real-Life Applications?
Murf AI voice generator is an excellent choice to generate natural-sounding voices for a variety of applications. The tool's cutting-edge technology utilizes AI and machine learning to convert any text into audiobooks, e-learning voiceovers, or ads. It allows both businesses and individuals to create high-quality audio content with ease. Some of the key highlights of Murf are:
Highly Realistic Voices 
Murf uses sophisticated AI algorithms, voice cloning, and neural networks to synthesize human-like speech that sounds natural, realistic, emotive, and highly expressive. 
Wide Range of Voices
Murf offers an extensive range of 130+ AI male and female voices across different age groups. Besides, these voice options are available in different accents and tonalities for you to choose from to create AI-generated speech and voice-over videos for different applications.
Ability To Remove Background Noise and Make Edits To Existing Voiceover 
Murf TTS voice changer also makes it easier to edit recorded voiceovers. You simply need to put your recorded speech into the tool, which automatically transcribes the content into a text format you can edit. Besides, it also allows you to remove background noise and other sounds from your voice recording and trim your voice accordingly.
To Wrap 
Changing your voice to sound like Ghostface is pretty simple now. With their ability to transform your voice into a chilling, haunting, or ethereal sound, these voice changers offer a new level of creativity and immersion for various applications. So, grab a Ghostface voice changer and let your imagination run wild with the spine-chilling sounds of the supernatural.

FAQs
Is there a Ghostface Voice Changer?
Yes, there are several Ghostface voice changer apps that you can use to add a scary or creepy sound effect or background audio to your audio projects.
How do I make my voice sound like Ghostface?
There are several ghost face voice changer apps or tools available that you can use to make your voice sound like a ghost face.
How to make my voice scary?
The best way to make a voice scary is by using the features of a Scream voice changer app. All you need to do is download a Ghostface voice changer application, and you can easily make your voice sound scary.