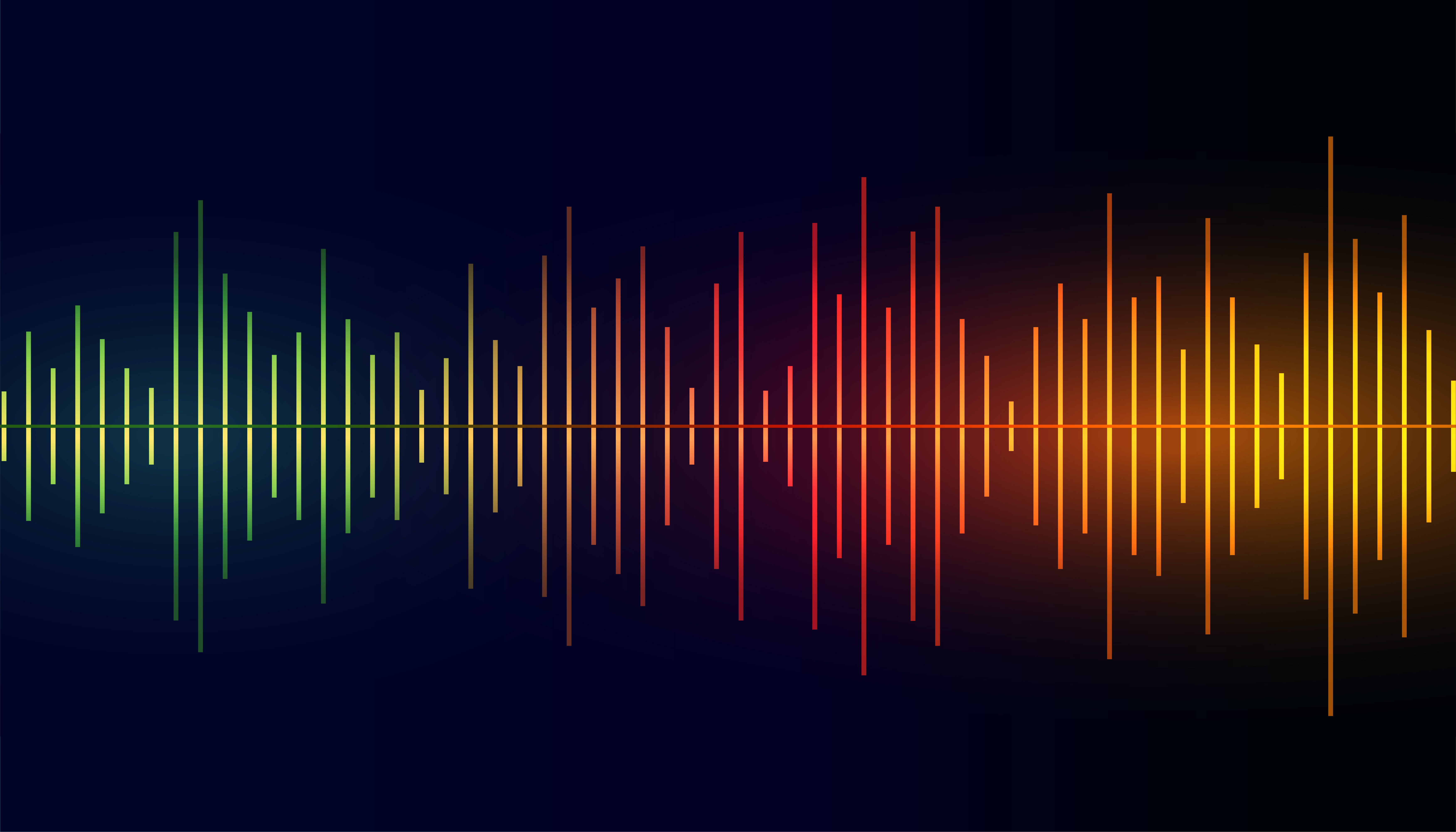 Whether it is for simply reading web pages, articles, and blogs online or improving content accessibility, speech-enabled applications always make life easier. Most software can easily convert text to speech to advance the accessibility features of different applications and, sometimes, even serve as a grammar assistant. After all, it's harder to miss a typo when you listen to the text being read out loud.
Over the years, text to speech software has been pioneered by different companies. The days of robotic-sounding text to speech readers are long gone. Thanks to advancements in AI, deep learning, and machine learning, text to speech software can now generate 100 percent realistic synthetic speech from text. It only takes a few minutes to go from written text to human-like voiceovers.
From streamlining different processes, such as simplifying customer queries, to enhancing productivity, improving reach, and increasing engagement, text to speech offers a myriad of benefits. Beyond these applications, text to speech software helps people with learning disabilities, such as ADHD and dyslexia, overcome their limitations. Translating written text to speech also enables the visually impaired to navigate the world independently.
With so many text to speech online tools available, it can be hard to find the best one. We have created this list of the free best text to speech software to help you choose the ideal solution for your needs.
  Murf
This intuitive text to speech software is much more than a regular voiceover tool; it also serves as an online video maker. With Murf, you can create engaging voiceovers from scratch in minutes. Murf text to speech software has over 120 male and female AI natural sounding voices in more than 20 languages. You can choose an AI voice of your choice for your project from languages like French, German, Hindi, Italian, Arabic, and much more. 
The best part is that you won't have to spend a dime to explore all the features available on the Studio. Murf offers a free plan with 10 minutes of free voice generation and 10 minutes of transcription time, enabling users to check out all the features of the app for free. With Murf's free trial, users can access and try all the 120+ AI voices in the Murf library. You can even switch between the different voice customization options to see how each feature affects the voiceover. Play with pronunciations and pauses; explore Murf's emphasis, speed, and voice changer features. You can even use music files from Murf's sound library of 8000+ royalty-free music tracks.
Users can also experiment with the ability to add media such as images, videos, and presentations and sync them with the voiceover with Murf's free plan. While users cannot download the generated voiceover, they can share the link for the final audio or video output. Murf's free plan is limited to a single user. 

  Read Aloud
This TTS reader is a functional powerhouse. It enables users to access a text to speech reader for free. ReadAloud is a simple browser extension that leverages text to speech technology to convert text from web pages to audio. It works on different websites, including news sites, blogs, and more.
Read Aloud offers a catalog of Microsoft, Amazon, and Google text to speech voices, among others. The software has over 150 voices available in multiple different languages. Users can also control voice elements such as reading speed, pitch, and volume. Users can even enable text highlighting to make the reading experience much better. 
Read Aloud can read text files of different formats like PDF, Google Docs, Google Play books, Amazon Kindle, and EPUB. The application also provides a website widget and a voice narration tool. The widget can be integrated into any webpage, and users can click on 'play' to start listening to the text on the page. The narration tool, on the other hand, can be used to process speech from any written text. Simply add any text to Read Aloud's text box and click the 'play' button to hear your text come alive.
Natural Reader
Natural Reader text to speech software is among the voice generators that offer lifelike AI voices. Natural Reader's free plan gives users a choice of different synthetic voices in eight different languages. The application converts text from documents of almost all formats, be it TXT, DOC, or EPUB. Additionally, it uses optical character recognition (OCR) technology to let users scan any text and turn it into speech. This is especially beneficial when using the app as a grammar assistant.
Users can also interact with the application's speed slider to choose their desired reading speed. It also highlights the words being read aloud in real-time. That said, Natural Reader's TTS service is available for iOS and Android users. This AI voice generator tool can be used for free, and all the features mentioned above can be accessed without shelling out any cash.
Speechify 
Speechify text to speech software lets you power through documents, articles, PDFs, and more and convert them to natural sounding speech in a matter of minutes. Although there isn't a free version available, users can install Speechify's chrome extension and explore the application's TTS feature for free for up to 1500 characters. Users can also change the language and accent of the voiceover on Speechify as well as slow down or increase the reading speed easily. But, with Speechify's free plan, users can only increase the reading speed by 1x. 
The platform currently provides text to speech natural voices in 30+ languages across different accents, but with Speechify's free version, users can only access the software's basic text to speech voices.
  TTSReader
Another lightweight, simple, and functional text to speech software that works right out of the box is TTSReader. This software offers more than 30 AI male and female voices across 15+ languages. However, the voices are robotic and sound less realistic. TTSReader has a 'speech tracking word' feature that highlights the words being read aloud. A notable aspect of the application is that it lets readers set the reading speed, import webpages, and add pauses, among other features. The software requires no installation, downloads, or login, and it works on any browser and device.
Furthermore, TTS Reader also remembers its last text and position. Hence, users can always continue playing right where they left it. You can also manually set the caret position and tap 'Play,' TTSReader will play from the newly selected position. All of this is totally free. 
  Lovo
This text to speech tool offers a free version that lets users instantly create natural-sounding voiceovers in three simple steps. Pick your favorite voice from Lovo's library of 180+ voices in 33 different languages that best fits your unique content type and tone. Enter your script in the application's workspace, use the software's customization features to fine-tune the voiceover, and render. In minutes, create high quality voiceovers for any type of content. 
With Lovo's free plan, users get access to unlimited conversions and can listen to as well as share content. Lovo AI allows up to three downloads per month and three-day access to premium voices. Content generated using the free plan can only be used for personal use, not commercial.
  WellSaid Labs
This extremely powerful text to speech software's free plan packs a punch. Users can use the Studio for free for up to seven days by simply signing up with their work email IDs. It's important to note that WellSaid labs doesn't allow users to sign up with their personal email IDs. 
With the software's free plan, you can create only one project but can access about 53 voice avatars, create up to 50 audio files, and explore all the functionalities of the Studio.
  Balabolka
A free text to speech software, Balabolka uses various versions of the Microsoft Speech API to alter voice parameters such as rate and pitch. While Balabolka doesn't offer AI voices of its own, all computer voices installed on a system are available to Balabolka and can be used for text to speech conversion. Balabolka can work only on Windows devices.
Balabolka provides a range of different configuration options that allow you to change various settings, including the type of voice, articulation, rate, quality, file size, etc. With Balabolka, you can save the audio file in different formats like MP3, WAV, WMA, OGG, and MP4. For lengthier articles, you can also add bookmarks to make it easy to return to a certain point. There are also great features available to assist you in personalizing the pronunciation of words to your preference.
  WordTalk
WordTalk text to speech generation service is beneficial to people with reading and writing difficulties. WordTalk is a plug-in that works on Microsoft Word on Windows PCs only. It is effortless and can be found under the "Add-Ins" tab. As simple as it may sound, WordTalk offers a range of advanced features. For starters, it highlights the part being read and has a talking dictionary integrated. Both voice and speed can be modified. Users can also save the audio file in either WAV or MP3. It is not-for-profit software, so there is no cap on the number of words it can read. 
  Voice Dream Reader
Voice Dream Reader is only available for Apple users. The application has about 61 voices that can be used for free. Additionally, Voice Dream Reader supports synchronized highlighting, which makes reading easier. Almost all text file formats are supported. The content to be read can be uploaded from multiple sources, including note-taking apps like Pocket and EverNote and cloud solution providers like Google Drive and iCloud. That is not all. Voice Dream Reader can be used offline and does not require an active internet connection.
Capti Voice
CaptiVoice's free text to speech service, available as a browser extension, lets users listen to web articles and format web page text to make it easier to read on the go. Capti Voice improves productivity and makes reading more enjoyable. It is a great assistive tool for people who experience challenges such as vision loss, Dyslexia, ADHD, and motor impairments. It's a free TTS tool with optional in-app purchases.
Limitations of Free TTS online tools
The free versions of most speech-generating apps only give a glimpse of what one can expect from different TTS tools in full bloom. Here are the limitations of most TTS software:
Text to speech API: API integration enables the creation of cutting-edge speech-enabled applications that make work and life easier.

Limited choice of voices: The free versions usually provide access only to a fraction of the voices available on the premium and other paid versions of the TTS software.

Multi-media video editor: Some TTS software don't offer a video editing feature that can be especially useful for creators or the ability to include images, videos, and presentations with the voiceover generated. This often results in users outsourcing a third-party tool.

Limited file formats: Most free TTS software support only common file formats such as mp3, txt, doc, and so on. This often leads to users using an additional tool to convert their files to the required format before uploading them on the specific TTS software.
Why Should You Choose Murf's Premium Service?
While Murf's free version offers a wide range of features and enables users to explore most things the software offers, the premium version takes creating voiceovers a level up. Murf offers three paid versions via its premium service: Basic, Pro, and Enterprise. Some of the notable features provided through Murf's premium plans include:
Unlimited downloads

Varied voice generation and transcription options

Access to not just try but create content with more voices in multiple different languages and accents.

Commercial usage rights to the content created.

Ability to use features such as voice cloning, voice editing, and voice changer

Ability to collaborate with team members on the same project

Ability to import and export files in multiple formats
and, more….
Voice cloning
Say goodbye to robotic-sounding voices. With Murf, build your unique custom voice that expresses real human emotions. Use Murf's voice cloning feature to give your brand a distinct and iterable voice. Get the voice of your favorite voice actor or celebrity made into an AI clone and use it for multiple different projects.
Voice over video
Create a full-blown voice over video in minutes! Murf allows you to overlay any script on top of any video and create full-fledged voiceover videos or presentations in a matter of minutes.
Voice changer
Go pro with your amateur home recordings with Murf's voice changer feature. You dont have to hire a professional voiceover artist to get your script recorded. With Murf, simply upload your raw recording to the Studio and swap it with professional-sounding AI voices. You can even use the voice changer to swap a male voice to a female voice and vice versa.
In Conclusion
Whether you're a content creator, an educator, a marketer, or a corporate professional looking for a free TTS software to convert written text to audio and create engaging voiceovers for your projects, we hope this list will help you choose the one that best fits your needs. Choose your AI tool and start creating realistic voiceovers! 

FAQs
What is the best free text to speech tools?
Murf, Speechify, TTS Reader, and Voice Dream Reader are among the best free TTS tools.
Do I need a text to speech subscription?
If you want to explore the premium features of a text to speech software, you must get a subscription to one of the application's paid versions. 
What are the limitations of free TTS software?
There are several limitations to free TTS software: fewer voice options and languages supported, API, chrome extension, access to premium features, lack of voice quality and variety, and more. Check out the list of best text to speech softwares.