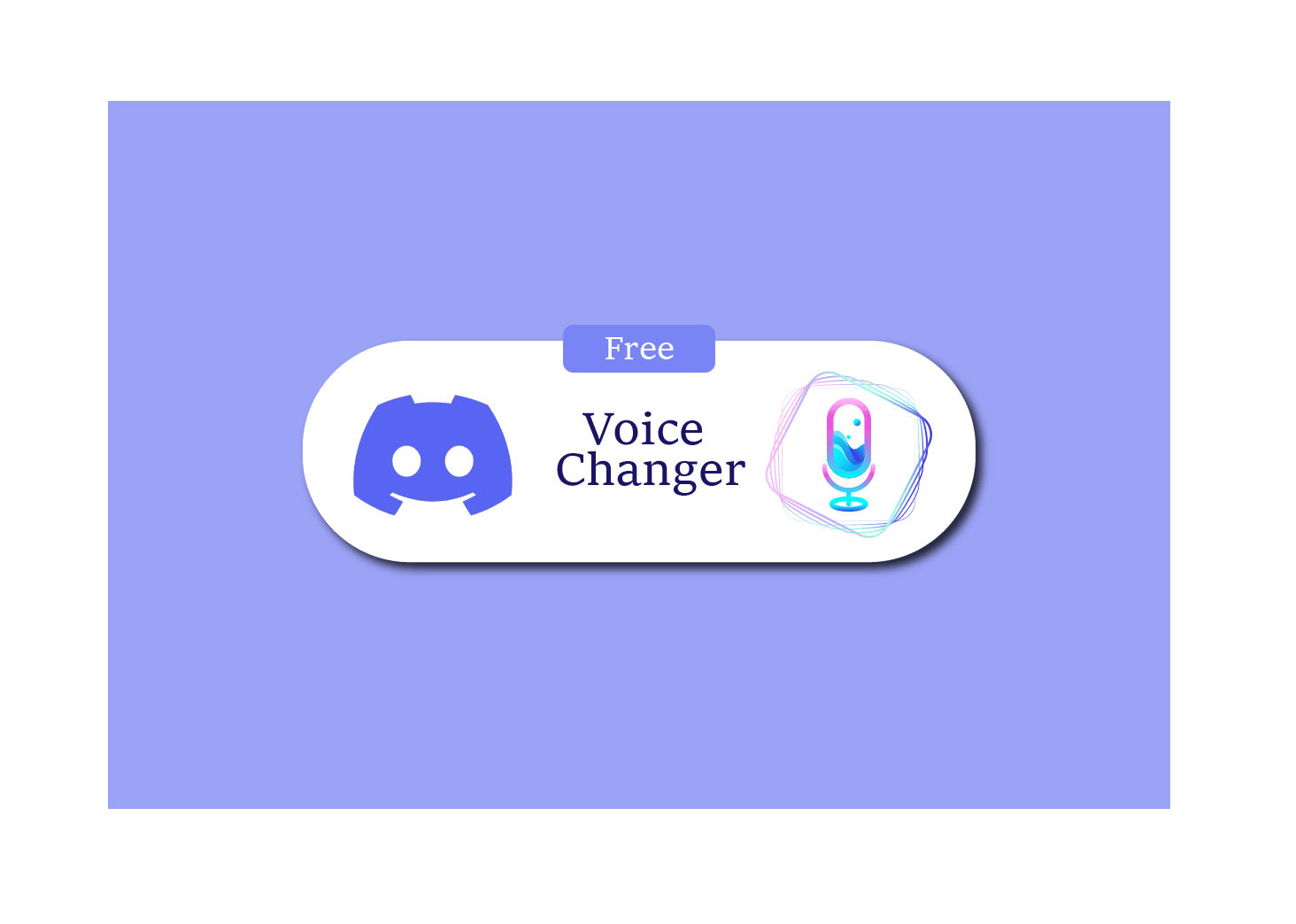 Discord has gained immense popularity among gamers in recent years, and for a good reason. Its user-friendly interface, reliable voice and text chat features, and seamless integration with games/gaming software have made it the 'go-to' platform for both casual and competitive gamers. But as with any technology, users are always looking for ways to enhance their experience even further.
This is where free voice changer software play their part. With the ability to alter users' recorded voices in real-time, these tools help gamers add a new level of entertainment and creativity to their conversations. Voice changers make the Discord experience even more enjoyable!
Voiceovers on Discord are a popular way to add humor, personality, and creativity to conversations. They allow you to modify your voice pitch to sound like a variety of characters, from silly cartoon personalities to celebrities.
You can use a voice changer for Discord to create funny sound effects or alter the pitch and tone of your voice. The best part about using voiceovers on Discord is that it's incredibly easy to do.
In this article, we'll introduce you to the top seven free voice changers for Discord in 2023. This list has been curated based on metrics such as key features, benefits, pricing, and more. Let's dive in!
Best Voice Changers for Discord in 2023
Let's explore some of the best voice-changing software for Discord to take your gaming experience to the next level.
1. Murf
One of the best voice changers, Murf's voice changer feature allows users to upload an existing recording and then swap it with an AI voice to produce a studio-quality voiceover in minutes. The platform offers a variety of voice options and styles that users can use to transform their voice in different accents and languages.
What makes Murf's voice changer stand out is its ability to eliminate background noise and filler words, add or remove sections from existing recording, and the fact that the voices are 100% natural sounding. To access Murf's voice changer, users have to subscribe to the Pro plan. 
That said, Murf cannot be directly integrated with Discord. Users must download the voiceover created and upload it to Discord using any third-party software. 
Pros: Ease of use, a wide range of realistic voices, and robust voice-changing capabilities.
2. Voicemod 
Voicemod is another popular voice changer for Discord. One of the unique features of Voicemod is its huge collection of voice effects and presets, including popular characters from movies and video games.
The tool allows users to create their own custom voices by tweaking various parameters such as pitch, formant, and reverb. Another unique feature of Voicemod is its integration with other communication platforms such as Skype, Twitch, and OBS Studio. 
Overall, Voicemod's combination of a vast library of voice effects, customizable options, and seamless integration with communication platforms makes it one of the most effective voice changers for Discord users. And, the good news is it's compatible with both Mac and Windows OS.
Pros: Easy-to-use interface, a large selection of voices, and compatibility with a wide range of programs and games.
Cons: Some users may experience performance issues on older or lower-end systems.
3. Clownfish Voice Changer
Clownfish Voice Changer is a well-known voice changer app that allows users to modify their voice during online conversations. Its key advantage is that it offers a wide range of voice effects, including female, male, robot, helium, and more.
Clownfish is available for free download, making it an affordable voice sound option for users. It's also compatible with both macOS and Windows operating systems, but users may need to enable accessibility permissions on macOS to use it.
Pros: Ease of use, free voice changer for Discord, and a wide range of voice effects.
Cons: Can be quite buggy and may cause issues with other software programs.
4. MorphVOX 
MorphVOX is one of the best free voice changers for Discord that offers natural-sounding voice effects, background noise suppression, customizations, and a user-friendly interface. The main benefits of integrating MorphVOX with Discord are:
Customized voice effects with customizable voice pack to download only the voices you require

Ability to add background sounds

Alter your voice using various voice parameters.
One downside of using MorphVOX is that its free version offers limited features, and the full version can be quite expensive for some users. The upside is that it's compatible with both Mac and Windows.
Pros: Seamless Discord integration, high-quality voice changing, and customizable effects.
5. Voicemeeter 
While Voicemeeter is not a voice-changing software for Discord, its a virtual audio mixer that allows users to manage and control audio inputs and outputs. It has built-in audio effects, voice changing features, and equalizers that can be customized to suit users' preferences and needs.
To use Voicemeeter with Discord, you need to download Voicemeeter Banana to control the audio devices, audio hardware, and other programs. It enables gamers to have their teammates in a Discord call and chat with them without stream audiences being able to hear them.
The benefits of using Voicemeeter with Discord are listed below:
Record only selected audio channels
Not everything will be routed through your desktop audio.
Pros: User-friendly interface, low-latency processing, and extensive routing options.
Cons: Users require technical expertise to use Voicemeeter effectively.
6. Voice Changer
Voice Changer features a user-friendly interface that enables you to choose from various preset voice effects, including robots, aliens, and animals, or customize your voice using a range of tools and sliders.
Moreover, the platform offers a free version that includes basic voice styles and tools. Voice Changer is also compatible with both Mac OS and Windows operating systems. As such, by integrating Voice Changer with Discord, users can add various voice effect demos to their games.
Pros: Real-time voice processing, ease of use
Cons: Limited voice effects and customizations
7. Voxal Voice Changer 
Voxal Voice Changer is designed for use in gaming, chat applications, and voiceover projects. Not to mention, the software includes audio recording and editing features, enabling users to record their voice and edit the audio file.
Users can also customize their voice using various tools and settings. The software provides real-time voice processing, so users can hear the effects applied to their voice instantly. 
To use Voxal Voice Changer on Discord, users must download and install the application, then link it with Discord. Here are some ways you can use Voxal on Discord and enhance your gaming experience:
Change your voice in real-time 

Create new voice clips 

Make and edit various voice effects.
Pros: Audio editing features, real-time processing, and ease of use.
Cons: Limited free version, with more advanced features available in the paid version.
How to Choose the Right Voice Changer for Discord?
Selecting the right free voice changer for Discord plays a key role in enhancing your gaming experience and adding some pizzazz to your conversations. When selecting a voice changer, there are several important factors to consider:
Compatibility
Not all voice changer apps are compatible with Mac OS and Windows. The voice changer you choose should be compatible with your PC configuration and operating system. 
Price
Price is also a crucial factor to consider when selecting a voice changer for Discord. You don't want to spend too much money on a voice changer that doesn't provide the desired features. However, it's also essential to avoid opting for the cheapest option since this may compromise quality.
Voice Options
A good voice changer should offer a variety of voice options. It should provide different voice effects such as gender change, robotic voice, animal sounds, and more. It should also have customization options to allow you to tweak the settings and create unique voice effects that match your personality. Other important aspects to consider are ease of use, audio quality, and customer support.
Why is Murf the Best Voice Changer Software for Natural Voices?
While Murf may not integrate with Discord, its range of AI voices and voiceover creation features make it one of the best voice changer options available with natural-sounding voices. Some additional features that give Murf an edge include:
1. Voice Cloning 
A notable feature of Murf is its voice cloning capability, which allows users to create a digital version of their own voice. Gamers can use voice cloning to create unique characters, maintain anonymity, and add an extra layer of immersion to their gameplay experience.
2. Voice Over Video 
Murf also offers a voice over video feature, which enables users to create voiceovers for their videos, quickly and easily and sync them together.
3. Text to Speech 
As the name suggests, this feature allows users to convert written text into spoken words. Murf's text to speech feature can be particularly useful for Discord users who want to communicate with others but may have difficulty typing or expressing themselves in writing.
4. Voice Editing 
Murf includes voice editing tools that enable users to refine their recordings further. This includes the ability to adjust the volume, remove background noise, and more.
Conclusion
Whether you're looking to add some humor to your conversations or simply want to try something new and creative, using a Discord voice changer is a great way to get started. So, why not give it a try and see where your imagination takes you?
FAQs
Can I change my voice in Discord?
Yes, you can change your voice in Discord using various voice changer apps and software programs that allow you to modify the pitch, tone, and sound of your voice.
How do I sound like a girl in Discord?
To sound like a girl in Discord, you can use a voice changer software program that includes female voice options.
Which is the most realistic voice changer for Discord?
Several voice changer programs are available for Discord, but the most realistic ones are Murf and Voicemod. These programs offer a range of voice options and effects to create a realistic and immersive experience for your conversations.