TikTok
How to create engaging videos using TikTok text to speech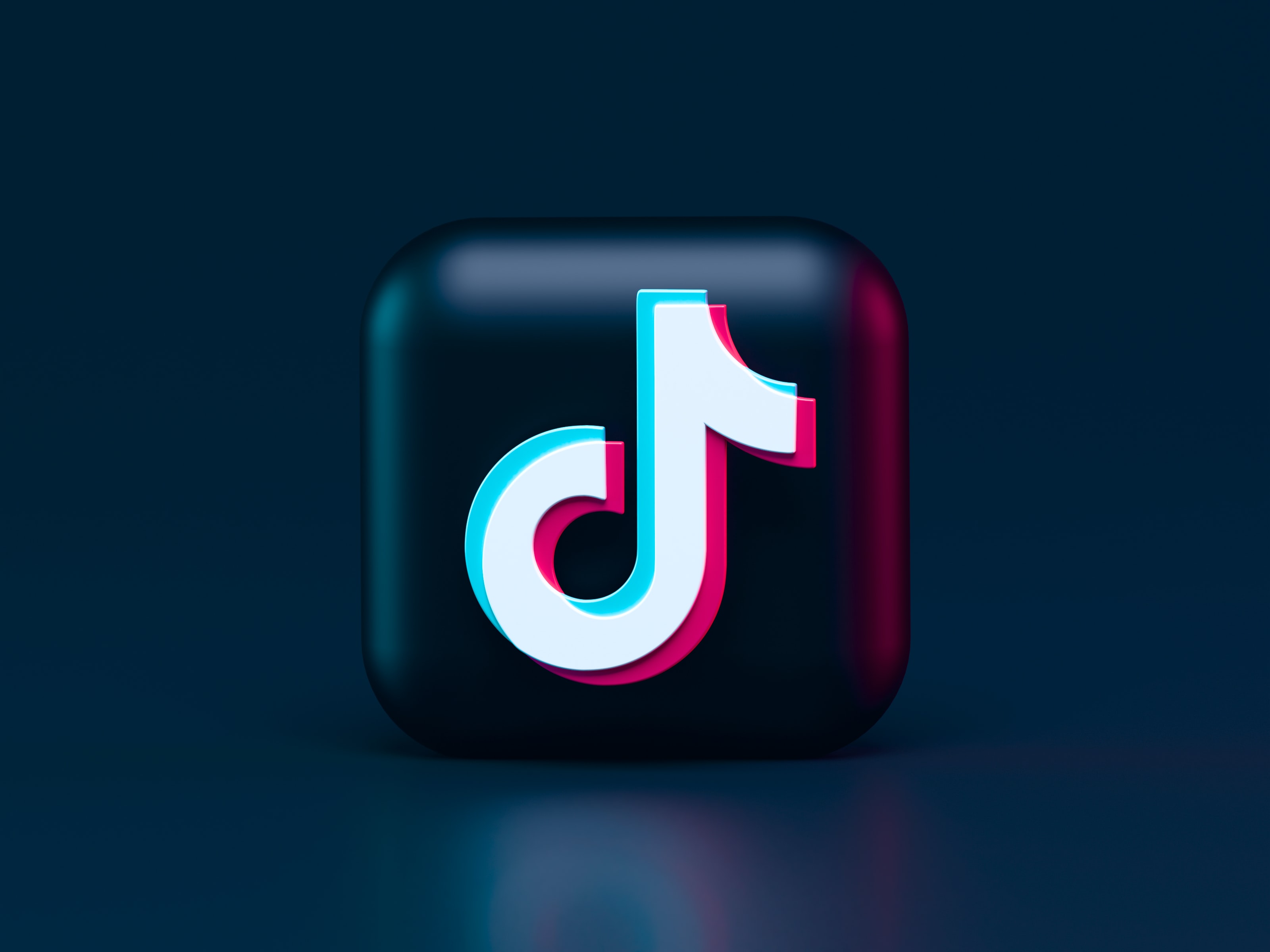 TikTok is a global sensation that has transformed the digital landscape. This dynamic platform is not just for entertainment; it has become an indispensable tool for businesses and creators alike. For businesses, TikTok offers unparalleled access to a massive audience, providing a stage to showcase products and services like never before. If you are an independent creator, you have a boundless playground to express your unique talents, captivating the hearts and minds of a global community. With the right content on TikTok, businesses can flourish and reach new heights. 
More recently, TikTok introduced a new yet remarkable feature—text to speech to make the app more accessible to people, content more inclusive, and provide an easy way for text captions to be heard as well as read.
What is the text to speech feature on TikTok?
In essence, TikTok's latest text to speech feature enables users to put a voice to their videos' on-screen text. In other words, if you upload a video on TikTok and add text to it, the application's in-built AI-powered voice will automatically read the text out loud.
This opens a world of possibilities for video content creators, who are either unwilling to use their voice or suffer from some sort of speech impediment, or just want to keep their videos anonymous. Tiktok initially came up with this accessibility feature of integrating voice technology into its platform to allow visually impaired individuals to experience a TikTok video by hearing the text even if they cannot see or read what's on screen.
The text to speech feature also comes in handy while creating explainer videos on TikTok. For example, a food blogger can teach their audience about plating a dish creatively using TikTok TTS. Simply upload text supporting your video, and the in-built AI voice will read the text out loud creating a voiceover for your video.
Why do TikTokers use Text to Speech?
In addition to making content more inclusive and accessible for viewers, text to speech voices on TikTok offer other perks that include improving the user experience, enabling creators to create unique content, and more. Let's see the benefits of using TikTok in detail.
Accessibility and Attention
The text to speech feature on TikTok not only allows creators to create content in a wide range of languages and accents but also enables them to make the content more entertaining and intriguing using different voice effects. This results in creators being able to cater to a wider audience and make their content more convenient and entertaining for everyone to consume.
Narration
TikTok's voice over video helps people that want to tell a story through their video or explain a 'how-to' video or a tutorial without having to actually speak through the video. It serves as a great way to get a message across without manually recording it. 
New Niche and Inclusive Experience
Using TikTok's voiceover option when creating a video helps content creators easily ensure their videos appeal to a greater number of viewers, while also providing a more inclusive experience in general.
How to Use text to speech On TikTok?
Contemplating on using TikTok text to speech but not sure how to get started? Here is a step-by-step guide that you may find handy!
Ensure you have the latest TikTok version
The text-to-speech feature is only available in the latest version of the TikTok app. So, ensure your app is updated to the current version. If you have deferred updating your app, now is the time to get it updated.
Record a video
If you're recording a TikTok video for the first time, create a storyboard of what you want to say in the video. This will also give you an idea of how long it will take for the text-to-speech voice to read the text aloud. The maximum length can be as long as the duration of the video. Once you have recorded the video, upload it to the app.
Enter text
Enter the text that you want the AI voice to read aloud in the text box and click on the speech icon to convert it to voice. You will see a customizable box on your video.
Tap text-to-speech icon
Select the text-to-speech option, set the duration, and edit. That's all, TikTok's in-built AI voice will read the text you just entered out loud.
Use the TTS feature on TikTok to make your video more engaging and fun for your viewers and supporters.
How to do text-to-speech on TikTok on Android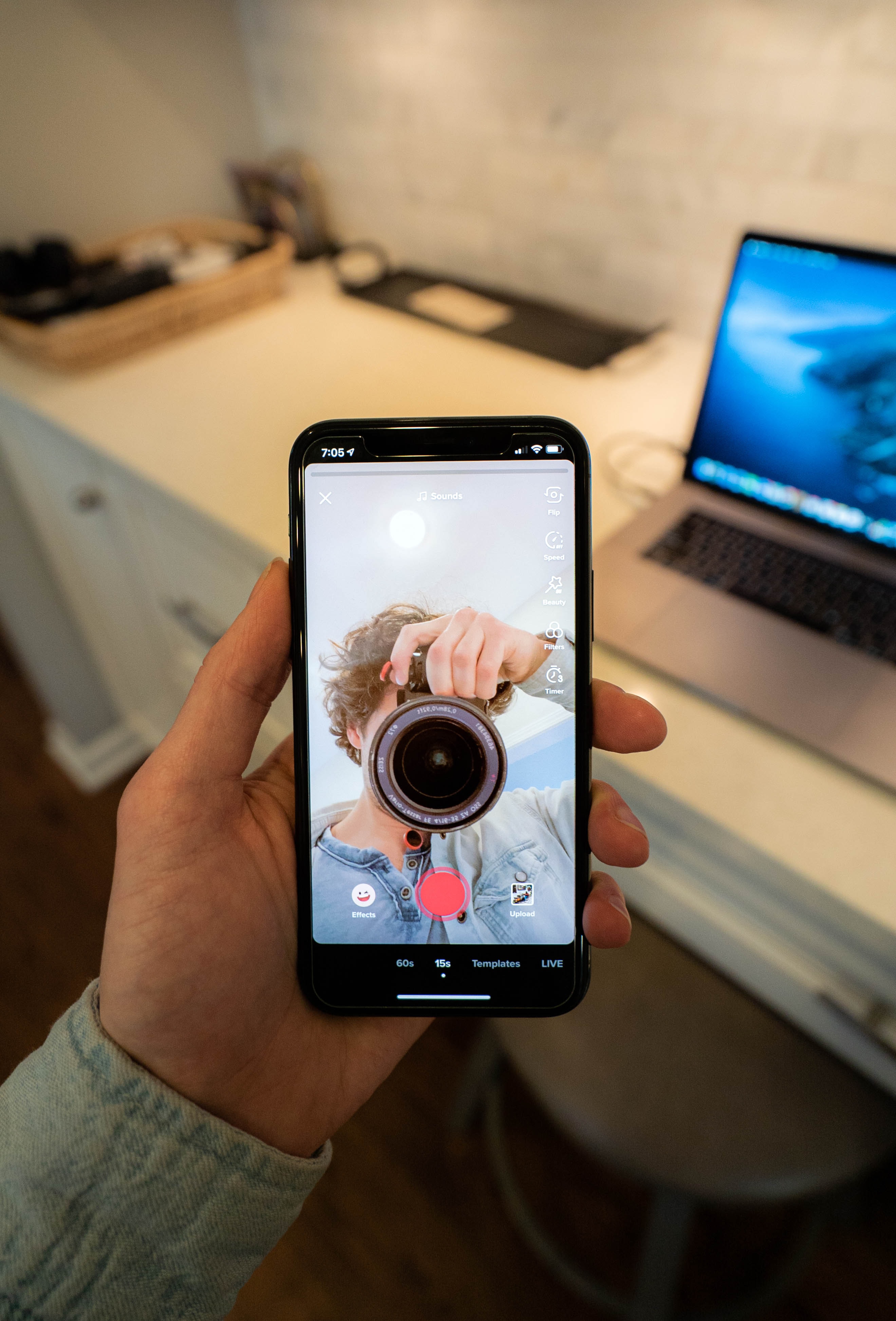 While TikTok offers the same features on Android and iPhone systems, there are certain features and filters that may vary depending on the geographic region.
Here's how to use text-to-speech on TikTok on an Android system:
Step 1: Open the TikTok app on your Android phone and add text by tapping "Text" on the right side of the screen.
Step 2: Type in your text and save it.
Step 3: Select the text and click on the 'text to speech option in the pop-up menu.
Step 4: You can also adjust the duration the text will appear on the screen by selecting the 'set duration' function in the pop-up menu.
Step 5: Save the video.
Additionally, users can also change between the four different AI voices the platform offers, as well as change the volume of the voices. These options help ensure that your background music and the voice of the Text-to-Speech are at the desired volume.
How to Use text to speech in TikTok on an iPhone
Here's a quick guide to get you started on the text-to-speech feature in TikTok on an iOS device:
Step 1: Record a video on the platform. Tap on and hold the text on your screen.
Step 2: A pop-up menu with three options will appear: "Text-to-Speech," "Set Duration," and "Edit." Select the 'text to speech' option.
Step 3: Finish editing your video and save it.
Step 4: iPhone users can also add the Siri voice to read your text. To do so, open 'settings' on your iPhone, go to 'accessibility,' select 'spoken content,' turn on 'speak selection.'
Step 5: Open the Notes app and type the text you want to use in your TikTok video.
Step 6: Open the 'Recording tool' and start recording. Go to "Notes" again and select the text you've written down.
Step 7: Tap on the "Speak" feature and hear Siri read the text out loud. Stop recording when she's done.
Step 8: Finally, upload the recording on TikTok.
How Text to Speech Can Improve Your TikTok Videos
Narration
With text to speech, you can bring your TikTok videos to life by adding professional-quality narration. Whether it's a travel vlog, a product showcase, or a storytelling session, TTS empowers you to create a seamless and engaging narrative that captures your viewers' attention from start to finish. All you need to do is upload your script or text to the tool and choose the in-built AI voice.
 Whether you're doing a travel vlog, a product showcase, or a storytelling session, TikTok TTS helps you craft a compelling story that keeps your viewers interested from beginning to end.
Tutorials
TikTok has become a hub for sharing knowledge and tutorials, and TTS can take your tutorial videos to the next level. Text to speech can elevate your eLearning videos to the next level without having to record the voiceovers yourself. You can also change the voiceover's speed and volume to fine-tune the narration further. This makes it possible for users to clearly and precisely present step-by-step directions and explanations, ensuring the tutorial films are educational and simple for the audience to follow.
Internal Monologue
Text to speech enables users to look into the emotions and inner thoughts of the characters in TikTok videos. By leveraging different voice styles and accents, you can create distinct personalities and give life to them by adding dialogues that reflect the thoughts and feelings of your characters. Whether it's a humorous skit, a dramatic scenario, or a relatable moment, TTS improves the storytelling process, making the videos more immersive and interesting.
Playing with the Robot
TTS's robotic voice option opens up exciting possibilities for playful and futuristic TikTok videos. Embrace the quirkiness and charm of robotic voices to create comedic sketches, sci-fi scenarios, or tech-related content. The ability to customize the voice's pitch and speed adds an extra layer of creativity, allowing you to experiment and create videos that stand out from the crowd.
Adding Intensity
With TikTok's TTS, you can adjust the voice to match the setting and emotion of your content, whether you want to communicate excitement, tension, or urgency. By adjusting the voice's volume, pitch, and speed, users can create a sense of energy and evoke the desired emotional response from viewers.
Build voices that fit your character through Murf Text to Speech
Need to build a character that fits well into your story for your TikTok video? Murf, an AI voice generator allows you to create studio-quality voiceovers for your videos in minutes. Its AI voices can help create natural-sounding voiceovers for your TikTok without the need for expensive recording equipment.
You can also use the different custom features offered by Murf to add more depth to the character in your TikTok video. For example, by toning the pitch down using Murf's 'Pitch' feature, you can make the AI voice sound more deep and serious. Tap into your creative potential by adding different voices and adjusting them to your liking. 
How to Include Text to Speech Voices on TikTok using Murf
TikTok only offers four different AI-voice options for a user to choose from for their voiceover. But, if you want to add more alternatives, you can use Murf Studio to generate natural-sounding AI voices in the language and accent you desire.
Here is a step-by-step guide to help you create realistic voiceovers for your TikTok using Murf Studio:
Step 1: Open Murf Studio and enter your text.
Step 2: Select an AI voice from the 130+ male and female voices offered by the platform.
Step 3: Convert text to speech by rendering your script.
Step 4: You can also customize the voice by tweaking pitch, emphasis, speed, volume, and more.
Step 5: Download the rendered audio file and upload the mp3 audio file to any video editing tool and sync it with your TikTok video. 
Step 6: Open the TikTok app, click on the "+" and tap on 'Upload.'
Step 6: Upload the audio clip you want to use to TikTok using any third-party tool like InShot or BeeCut. 
Tada! In a few simple steps, you can now create custom voiceovers for your TikTok and make it more interesting.
Unleash your creativity with TikTok
TikTok text to speech not only makes the app more accessible but enables one to reach a broader audience and explore their creativity by enabling them to create engaging viral videos. For example, there's a growing trend with robotic TTS voices talking in groups or making altered pronunciations to give a humorous tweak to videos. With your creativity, the possibilities can be endless!
FAQs
How do I change the voice on TikTok text to speech?
TikTok has different AI-generated voice options that you can change in your text to speech. To do so, record your video, select the text at the bottom of the screen, and enter the text you want to convert to speech. Next, select text to speech and change the voice you want for your video.
Why did TikTok change the text to speech voice?
There was a lawsuit  after which TikTok had to change the text to speech voice.