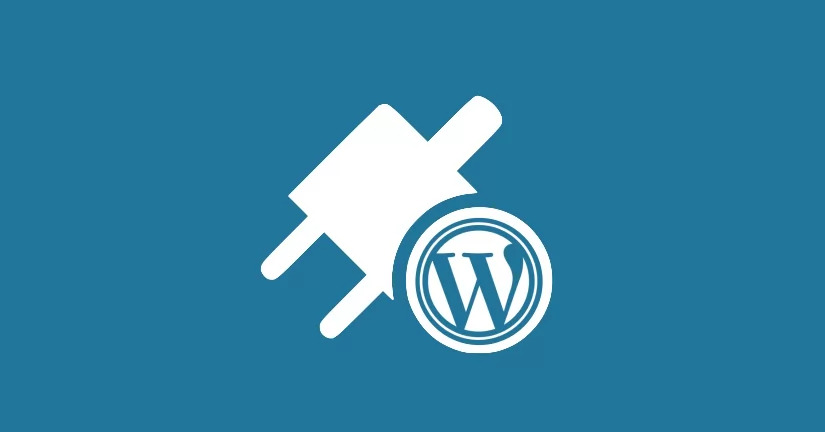 As the online world continues to grow rapidly, accessibility is becoming more crucial for websites. Text to speech plugins provide an inclusive experience for people with visual impairments, learning difficulties, or those who prefer to listen instead of reading. By integrating a text to speech plugin, WordPress site owners and bloggers can greatly enhance the accessibility and user experience of their websites.
Text to Speech for WordPress Plugins
Text to speech WordPress plugins are software programs that can convert written text into spoken words. These plugins use AI and machine learning technology to read aloud text on websites, making it easy and accessible for those with disabilities. Users can install a TTS plugin on their WordPress website and activate it, enabling visitors to listen to the content instead of reading it.
The benefits of using a text to speech WordPress plugin include increased accessibility and engagement, improved user experience, and a wider audience reach. These TTS plugins can save time and effort for content creators who no longer need to record and upload audio files separately. They also offer high-quality audio output and customizable settings, including voice and speed options.
Features of Text to Speech WordPress Plugins
Voice Variety
One of the most significant features of text to speech WordPress plugins is that they offer a variety of voices on different devices. Voice recognition WordPress plugins provide voices in hundreds of languages, making listening possible on most devices. Users can choose from multiple voice options in different languages to suit their preferences and create a more personalized experience.
Content Creation
Another crucial feature of text to speech WordPress plugins is their ability to convert text to audio version in countless ways. These plugins support several languages, making it easier to reach a broader audience. They are particularly useful for eLearning websites that produce content in high volumes.
Compatibility Across All Browsers
For a truly inclusive experience, websites should be optimized for all browsers. WordPress text to speech plugins are compatible across multiple browsers. This makes it easier for users to access the content on any browser. They can enjoy the same experience regardless of their browser preferences.
Voice Effects
Text to speech WordPress plugins offer audio advertisements in multiple languages with voice effects. This makes the audio experience more engaging and realistic. The voice effects can be modified to sound more human-like by adjusting their pitch, tone, and speed. Users can also adjust the volume and speed of the audio per their preferences.
Better Engagement
Plugins can increase engagement by creating a playlist. This feature allows users to listen to a sequence of audio files without having to click the play button after each audio file. Users can also share the audio version of the blog on social media platforms, enabling engagement with a bigger audience.
Access to Additional Features
Many text to speech plugins allow users to increase the character limit and access additional features. These features include text highlighting, translation, and transcription, to improve content engagement. Users can also customize the audio player, making it easier to navigate and control the audio playback.
Why Use Text to Speech on Your WordPress Website
Text to speech technology can make your website more inclusive and user-friendly. Here are some benefits of adding text to speech functionality to your WordPress website:
Social Significance of Text to Speech Plugins
The text to speech functionality for audio ads is gaining popularity in today's digital world. Almost everyone is using mobile devices nowadays. People have busy schedules and limited attention spans. It is crucial for content creators to make their work more accessible and convenient. A text to speech plugin improves accessibility for people with visual impairments, People with dyslexia, and those who prefer to listen to content.
Accessibility and Inclusion
Incorporating text to speech plugins on a website can also help promote inclusivity. Using such plugins, creators can ensure ease of access for all website visitors, regardless of their different abilities. This is particularly important if a website serves education, news, or healthcare-related content.
User Experience and Engagement
Another significant advantage of text to speech plugins is enhanced user experience and engagement. The WordPress text to speech plugin helps visitors navigate websites easily and stay engaged. This reduces bounce rates and improves the chances of conversions. Further, users can consume website content while multitasking, such as driving or cooking, leading to better engagement.
Top Seven WordPress Plugins to Consider for Text to Speech
The following are seven top-rated plugins that can transform your website's content into natural-sounding audio for seamless engagement.
ResponsiveVoice
ResponsiveVoice's text to speech WordPress plugin can convert unlimited text to speech audio and enhance website accessibility. It's an HTML5-run tool that lends voice-generation capabilities to WordPress on devices such as desktops, tablets, and smartphones. Users can create voice-operated websites, add voice overs to videos, and operate an audio player on their websites.
ResponsiveVoice supports 51 languages and provides 158 voices, making it an excellent choice for multilingual sites. The platform's free version has limited features, but the pro version offers advanced features like welcome messages, exit-intent messages, and tab navigation by voice.
Voicer
Voicer is a WordPress text to speech plugin that utilizes advanced artificial intelligence and machine learning to generate high-quality human-resembling speech. It is powered by the Google Cloud platform for fast and reliable performance. It supports for over 275 different voices in 45 countries.
Voicer WordPress plugin proves compatibility with most WordPress themes and popular plugins like Contact Form 7, Yoast SEO, and WooCommerce. It also supports WPML for multilingual sites and works seamlessly across browsers.
Trinity Audio
The AudioPlayer plugin by Trinity Audio is ideal for users who want to make their blog posts available in audio format. The configuration options offered by the plugin are limited. To remove the Trinity Audio label, users need to hide the "Powered by" title.
This plugin offers free services to a large base of content providers, allowing them to convert up to five WordPress articles into audio versions every month. The plugin has a vast library of 600 voices in 125 languages and accents. It includes additional features like adjusting playback speed, an automatic translation system, and the playlist option.
Play.ht
Play.ht'S dedicated WordPress plugin converts your textual content, such as blog posts, articles, and presentations, into a high-quality audio file. This plugin has an embedded audio player and a text to speech conversion tool. Users can easily create, embed, and distribute audio-formatted content.
Play.ht offers customizable audio buttons and detailed analytics of audio quality. Supporting multiple languages, Play.ht ensures accessibility for users with visual impairments. This helps to enhance user engagement, website traffic, and search engine rankings.
With this text to speech AI technology, users can create and modify voiceovers. They can choose from over 900 male and female voices available in 130+ languages.
BeyondWords
The BeyondWords plugin for WordPress automates the conversion of your written content into audio. The plugin uses natural language processing algorithms to make the audio sound more natural. It also allows users to customize the voice of their text to speech content.
Users can connect the BeyondWords analytics to their Google Analytics account and track audio engagement. The plugin also enables the automatic publishing of podcast feeds to Apple Podcasts, Spotify, and other podcast distribution services.
Remixd
Remixd Voice is an innovative free plugin for publishers, media companies, and audio content producers. It helps enhance the accessibility and engagement of their website content. The plugin offers customizable options, allowing tailor-made audio productions, which can be accessed on mobile devices.
Remixed Voice also provides monetization opportunities through advertisement placements and campaign creation based on user engagement. Users can evaluate the performance and effectiveness of their content through the plugin's reporting and analytics features. With its completely automated audio conversion system, Remixed Voice enables easy conversion of written content into audio format.
AWS
AWS is a powerful WordPress plugin that enables users to access Amazon Web Services (AWS) resources directly from their WordPress sites. This plugin provides features like integrated Amazon S3 and CloudFront on WordPress websites. This eases the launch and management of content globally.
The AWS plugin simplifies the addition and management of media files, such as images and videos, on WordPress websites. This plugin also enhances the website's speed, performance, and security by leveraging the robust infrastructure of AWS.
Conclusion
The importance of accessibility in the online world is at an all-time high. Using TTS WordPress plugins, creators and businesses can easily personalize viewers' experience in less time. These plugins offer top-notch audio quality, customizable settings, and numerous other benefits to suit user preferences.
Looking ahead, TTS WordPress plugins have an exciting future in parallel with the developments in emerging technologies. Advancements in voice effects, content creation, and user engagement are only some of the ground-breaking features on the horizon for TTS WordPress plugins.
FAQs
Will the widget slow down my WordPress website?
It depends on the widget and how it is implemented. Poorly optimized widgets may slow down your website. However, many plugins and widgets nowadays are optimized to minimize their impact on website speed.
Which WordPress plugin reads text?
There are many WordPress plugins that can read text. The popular ones are Play.ht, BeyondWords, and ResponsiveVoice.
Does WordPress have the text to speech feature?
WordPress does not have built-in text to speech functionality. But there are many third-party plugins available that enables users to add this feature to their website. These plugins use natural language processing algorithms to convert text into speech. They help enhance the accessibility of your website for users with visual impairments or those who prefer to consume content through audio.