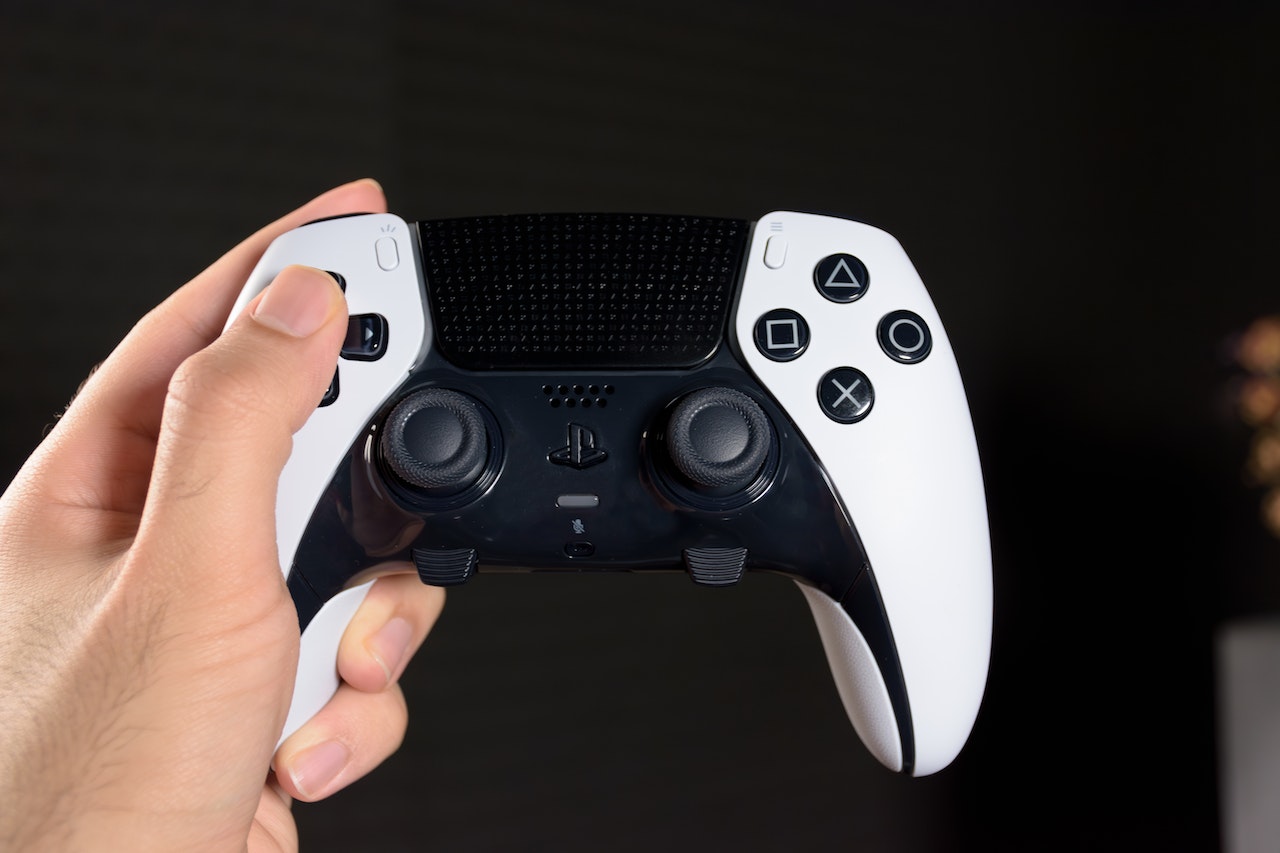 Voice interaction has become an integral part of the online gaming experience today. But do you wonder why most players change their voices while playing games?
For some, it's a privacy concern. Gamers want to hide their true identity and maintain anonymity in the vast online gaming community. Others do it for entertainment. Embodying different personas or imitating your favorite character while playing is fun. It makes the game all the more immersive.
Thanks to voice changers, players can now modify their voice on PlayStations during the live streaming sessions. They can be used on PlayStation 4 (PS4)/PlayStation 5 (PS5) to alter voice pitch, add accents, or change your voice altogether using cool filters like robots and aliens.
In this blog, we will uncover the best voice changer for PS4/PS5. Our pick is based on comprehensive evaluation criteria such as software usability, features, benefits, pricing, etc. Use the PS4/PS5 voice changer to change your voice and elevate your gaming experience!

How to Use Voice Changer On PS4/PS5?
Before we discuss the best voice changer for PS5 and PS4, it's important to understand how to use them. While the specific steps may vary depending on the voice changer you choose, here's a general step-by-step guide on how to get a voice changer on PS4 and PS5:
Access the settings menu on your PS4/PS5 and locate "Remote Play." Enable the remote play option.

Choose a voice changer software(we will help you with this step below) and install it on your device.

Launch the software once installed. Go to its setting and configure the input and output preferences. Your mic can be your input device; the output device could be your headphone or speaker.

Find the "Voice Changer" option within the voice changer software and activate the "Hear Myself" feature. You can now explore the available voice effects and select the desired one.

Now, open the system settings on your computer and navigate to the "Sounds" menu. Set your voice changer software as the default microphone under the "Default Microphone" setting.

Next, access the PlayStation official website and download the Remote Play App. Sign in to the app and connect your PS4/PS5 to it.
You're all set. Enjoy gaming with your transformed voice.
Best Voice Changers for PS4/PS5
Using a Online voice changer for gaming platforms can be an exciting way to enhance your gaming experience. Below are the four most popular voice changer for PS4/PS5 you can use to prank your friends or fellow players:
Voicemod

Clownfish

Magic Vox

iMyFone Magic Mic
Voicemod
Voicemod voice changer is the ultimate voice changer for PS4 and PS5, packed with stellar features and compatible with popular game consoles. It offers a range of real-time voice modulation and voice changing effects, allowing players to transform into various characters for live streaming.
Key Features
Live voice-changing feature for gamers, content creators, and Vtubers.

AI voice modifier

Custom voice profiles for quick switch between characters.

Voice Skins and Voice Avatars for Metaverse and Multiverse platforms.

Built-in soundboard and background effects.

Seamless integration with Discord, Zoom, Twitch, Omegle, and more.

OS Support: Windows 10/11 (64-bit)
Pros
User-friendly interface

A vast library of voice effects

Preview voice change in real-time
Cons
A paid subscription is required to access full features

Can occasionally encounter bugs or stability issues
Clownfish
If you're looking for the best voice changers for PS5, the Clownfish voice changer could be an ideal choice. Famous YouTubers recommend it for its extensive library of voice effects, including pitch shifting, robotic voices, echo, and more. 
Clownfish voice changer also has a text to voice converter functionality. You can use its voice assistant tool to convert text into spoken words in the altered voice of your choice.
Key Features
Real-time voice changer

Pre-configured voice presets to switch between effects conveniently

Music player with enhanced audio control and playlist

A sound player with built-in sounds and management

Virtual Studio Technology (VST) plugin support

Integration with popular communication platforms like Discord, Skype, TeamSpeak, and more.

Supported Operating System: Windows Vista / 7 / 8 / 8.1 / 10 / 11
Pros
User-friendly interface, easy to navigate and configure

Wide range of voice effects to modify voices

Allows music layering onto voice

Can be used for both PS4/PS5
Cons
May not have official support for platforms other than Windows, like macOS or Linux

Limited customization for available sound effects
Magic Vox
Magic Vox is a free voice changer for PS4/PS5. Users get many creative options with Magic Vox, whether altering their voices or applying hilarious features. You can even layer background music with it.
Key Features
Real-time voice change with 120+ voice filters

Free AI voices

Voice modulator for gaming, voice chatting, or live streaming.

Custom voice studio and soundboard available on the premium version.

Voice recorder and audio voice changer for content creation.

Supported OS: Windows OS
Pros
Integration with many popular platforms like Discord or Stream

600+ sound effects and voice memes available

Uses hotkeys control and background noise reduction for a better experience
Cons
Only compatible with Windows PC.

Premium features are not available for free.
iMyFone MagicMic
iMyFone MagicMic is another remarkable voice changer that offers seamless voice transformation. Its voice modulation features are available not only for PS4/PS5 but many other platforms like Skype, Zoom, Discord, PUBG, Overwatch, etc. Users love it for its user-friendly interface and variety of voice effects.
Key Features
Real-time voice modulation.

Provides background and high quality sound effects to voice chats and recordings.

Supports voice recording and audio file voice change.

Noise reduction technology to remove annoying noises, echoes, and cracks.

Supported OS: Windows, Mac, Andriod, iOS
Pros
400+ voice effects and 125+ voice filters

Easy-to-use interface

Multiple application support

Supports shortcut key to control voice changes
Cons
Relatively new software

Voice meme items can be more intuitive
Why You May Need A Voice Changer With Natural Voices?
While many voice changer software provides artificial voice effects, gamers today lean more toward natural voices. One of the main reasons for this is the ability to engage better with the audience.
Natural voices help gamers convey their thoughts, reactions, and commentary more authentically. Their emotions may not be relatable if conveyed through robotic voices.
Hence, many players find a voice changer with natural voices more beneficial. By simply adjusting the accent to sound native to specific areas, they can reach a wider audience across geographies and develop better connections with their audience.
Additionally, it is much easier for players to communicate on platforms like Discord with a natural voice that is clearer and more understandable. It makes communication with fellow players more effective. 
Some players may feel natural voices are less fun than artificial voices. However, that is not true. In fact, a voice changer with a natural voice allows gamers to explore character creation and role-playing.
They can modify their voices in many ways to add more depth and personality to their characters. It makes the game more immersive for players and more captivating for the audience.
Why Murf is the Best Voice Changer Software for Natural Voices?
Despite its inability to add voices directly to PS games or Discord chats, Murf is one of the best voice-changing software for natural-sounding voiceovers. It can generate high-quality and realistic natural voices for many use cases, such as gaming videos, promotional videos, explainer videos, animation content, and podcasts.
Whether you want to sound like a professional narrator, or different gender, or even mimic famous personalities, Murf offers a diverse selection of voice presets. The software utilizes advanced algorithms and voice synthesis technology to ensure the altered voices sound natural and authentic.
Here are some additional features that make it a number one voice changing software:
Voice Over Video
With Murf's AI technology, you can add well-timed AI voiceovers to your videos without needing video editing skills.
Voice Cloning
With Murf, you can create human-like AI voice clones that convey all the nuances and emotions of human speech.
Voice Changer
Upload a raw home recording and change it into a professional quality voiceover with Murf no need to buy expensive recording equipment or rent a voice studio.
Wrapping Up
A voice changer is a valuable tool for gamers looking to create engaging and captivating content while maintaining a sense of privacy.
Voicemod, Clownfish, Magic Vox, and iMyFone MagicMic are among the most popular voice changers for PS4/PS5. They provide a vast library of voice effects and filters for real-time voice modulation during live gaming sessions or while communicating with fellow players.
But if you're looking for natural-sounding voiceovers for your promotional videos, podcasts, or eLearning content, Murf could be your answer.

FAQs
Can you get a voice changer for PS4?
While there may not be an official voice changer available specifically for PS4, you can use an external voice changer software on a PC connected to PS4 to modify your voice during gameplay or live streaming sessions. 
How can I change my voice in a game?
You can use external voice changer software to change your voice in a game. Install a compatible voice changer application, configure the desired voice settings, and ensure the software runs in the background while playing the game. Your voice will be modified in real-time during gameplay.
How do you add your voice to PS4 gameplay?
To add your voice to PS4 gameplay, connect a headset with a built-in microphone to the PS4 controller. Set the headset as the default audio input device in the PS4 settings. The microphone will capture your voice and include it in the gameplay audio.
Is there a voice changer on PS5?
There is no built-in voice changer feature on the PS5 console. However, you can use external voice changer software to modify your voice while playing games on PS5.