audio ads
Pandora Ads: A Comprehensive Guide to Dominating Digital Advertising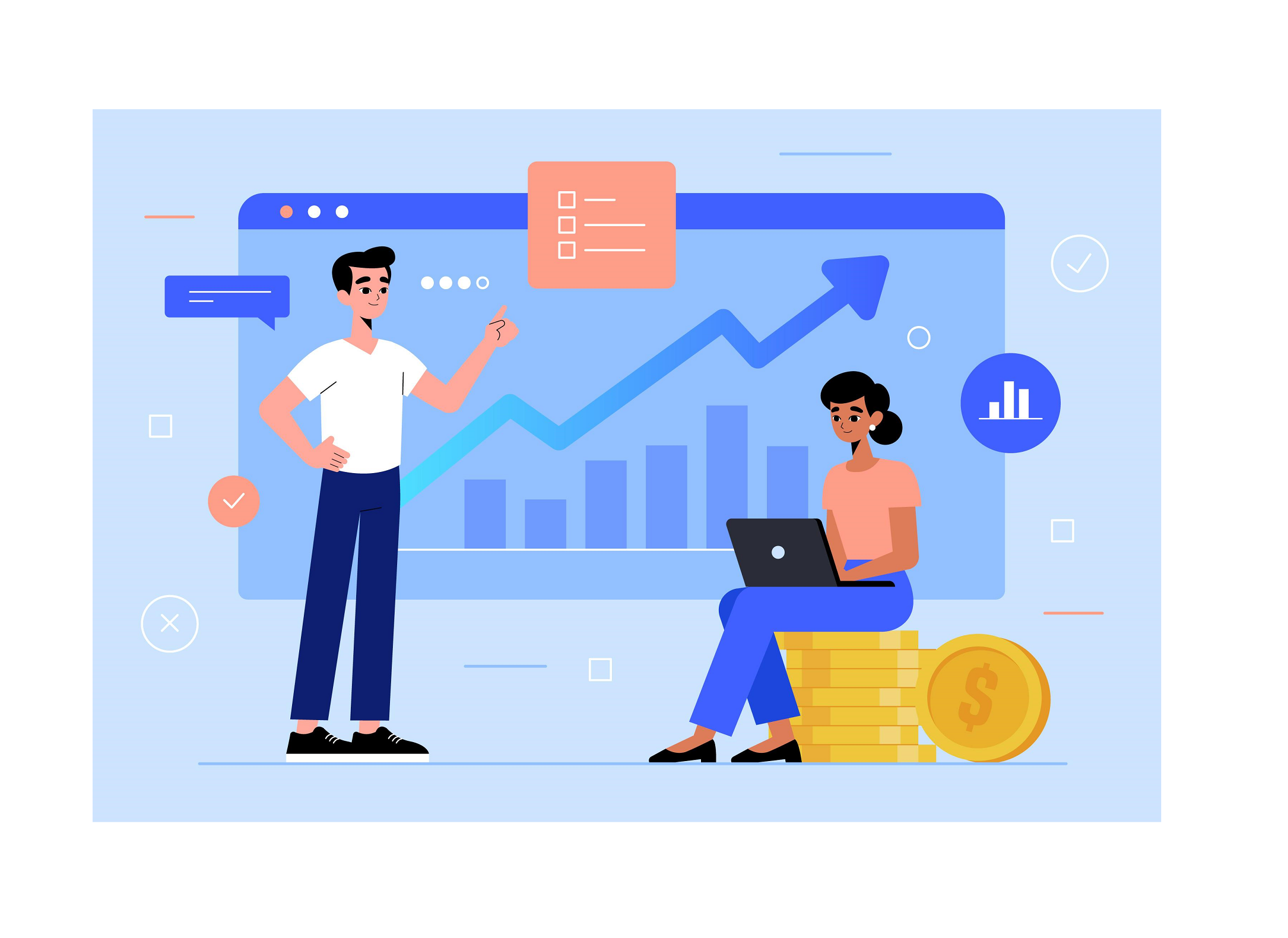 In 2004, an innovative concept emerged from the minds of Jon Kraft, Tim Westergren, and Will Glaser—Pandora—a music streaming service unlike any other, providing a personalized radio experience to each user. From there, the evolution of Pandora is nothing short of extraordinary. The platform initially adopted a paid model, but it wasn't until the strategic shift towards an advertising-based model that Pandora Ads came into existence. Fast forward to the present day, Pandora's formidable market presence magnetizes advertisers of all scales.
Today, with over 81 million users and an average user engagement time of two hours and 15 minutes daily, Pandora stands tall in the digital landscape. The blend of ad options available on both their free and paid platforms transforms Pandora ads into an all-powerful tool in any advertiser's arsenal.
What are Pandora Ads?
Pandora Ads are a remarkable nexus where music meets marketing. Rooted in the robust Pandora platform, these advertisements offer a golden ticket to a vast galaxy of engaged listeners eager to discover new melodies and messages. Pandora ads can either be audio ads or display ads. While audio ads are short commercials that play between songs, display ads mostly appear on the Pandora website or mobile app.
Get ready to learn all about Pandora advertising, what they are, why they're important, and how you can use them effectively. This easy-to-follow guide will give you everything you need to succeed in audio advertising.
Types of Pandora Ads
Pandora offers a variety of advertisement formats to engage its user base effectively. Understanding these formats is vital for individuals and businesses seeking to leverage Pandora's reach.
Pandora Content Ads 
These ads allow businesses to share unique content with listeners. They include branded playlists and own all ad space on a particular station. There are different types of Pandora music content ads:
Brand Stations: Brands can target the goal demographic with half of the ads on chosen stations and have complete control over the station through audio. They also have the freedom to craft a custom 80-100 song playlist for their ad campaign.
Artist Programs: Allows alignment with artists that fit the brand's demographic. Brands can directly advertise on specific artists' playlists and stations.
Branded Podcasts: Brands can capitalize on the preferred podcasts of their target demographics and use them to advertise.
Sponsored Stations: It allows targeting specific demographics that favor selected stations and music genres, offering advertisers access to half of all ad intermissions within the music stream.
Pandora Audio Ads 
These ads are similar to radio ads and are played during selected periods. There are four kinds of audio ads:
Platform-Specific Audio: These ads facilitate engagement with the audience through 10, 15, or 30-second audio intermissions.
Audio Everywhere: These expand ad reach beyond the platform to connected cars and smart speakers.
Sequential Audio: Advertisers can share sequential ads in real time, narrating a brand's story.
Dynamic Audio: These ads optimize factors such as weather, time, and location to deliver tailored messages to the listener at the right time.
Pandora Video Ad
Video and visual ads offer diverse placement options to reach listeners. Brands can use these ads to show consumers how valuable the brand is in their daily life.
The different types of Pandora music video ads include:
Video Everywhere: These ads run across the platform whenever video ad inventory is available without interrupting the listener. 
Platform-specific Video: Full-screen videos appear when users actively engage with the platform, ensuring maximum visibility and interaction.
Mobile Muted Video Ads: Video ad starts automatically on mobile devices, giving users the option to unmute, pause, or watch fully.
Sponsored Listening: After dedicating 15 seconds of focused interaction with a brand's video ad, it rewards listeners with an hour of uninterrupted, free music.
Video Plus: Allows users to skip more songs or replay songs in exchange for watching the video advertisement. This is a user-opt-in feature that is a cost-per-completed view ad cost model.
Pandora Display Ads 
These visual ads, which are of eight different kinds, reach audiences across all platforms.
Display Everywhere: Allows advertisers to reach audiences through a traditional banner that manifests across all platforms.
Platform-specific Display: Only offered to active users, showing visuals on a mobile device, tablet, and web.
Sponsored Listening: It rewards users with an hour of ad-free music for a brief 15-second interaction with a brand's display ad.
Responsive Mobile Display: Places the brand's ad where album covers are typically displayed during song play. Non-responsive ads can also be created, allowing users to simply tap and be directed to the brand's different landing pages.
Web Billboard: A one-day pop-up takeover that appears above the media player.
Mobile Welcome Interstitial: Displays full screen as soon as users open the app.
Dynamic Display: Offers four ways to connect via display ads, including sequential messaging, CTR optimization, creative targeting, and amplified results.
Each Pandora ad type offers unique opportunities for user engagement. By understanding these advertising options, advertisers can create strategic, tailored Pandora ad campaigns that maximize reach and impact.
How Does Pandora Audio Advertising Work?
Pandora's audio advertising offers an innovative, user-centric way to connect with listeners, similar to a traditional radio station with a personal touch. Unlike conventional radio, users curate their unique stations based on genres, songs, or artists, with Pandora playing music resonating with their preferences.
Understanding the Pandora Platform
Pandora operates entirely online and is accessible via various devices such as desktops, mobile phones, and smart TVs. It also offers a smartphone app for easier access. The patented thumbs-up and thumbs-down buttons are a striking feature of the Pandora interface.
When users "thumb up" a song, Pandora takes note and curates future content to match these tastes. Conversely, if a user "thumbs down" a track, the platform learns to avoid similar songs, enhancing its personalized offerings.
Pandora utilizes a dual-subscription model. While many users opt for the free version, which includes ads about three times every streaming hour, there is also an ad-free option at $4.99 per month. Pandora carefully balances the ad frequency to avoid pushing listeners away and maintains its service's profitability.
The Pandora Audio Ads Process
Creating audio ads on Pandora involves more than just self-service. The platform has a hands-on approach, requiring around twelve days for ad design, review, revisions, production, and trafficking. Unlike some platforms, advertisers must contact Pandora directly to initiate this process. Pandora advertising costs can differ significantly, with the variance depending on the chosen ad type. Nonetheless, every ad type adheres to the cost per mille (CPM) principle, meaning the price for a thousand views.
The first step involves downloading ad templates, which guide the creation of visuals for tablets, desktops, and mobile ads. These templates detail best practices and recommendations, assisting advertisers in creating the most effective campaigns across different devices.
Pandora advertising also provides intake forms for advertisers who want assistance with their audio ads. These forms prompt advertisers to define their target audience, brand values, and campaign goals. Detailed responses help Pandora shape the campaign's initial design, streamlining the process and maximizing its effectiveness.
Why Use Pandora Ads?
The most striking benefits of Pandora advertising are:
Precision Targeting

Users who sign up for Pandora ad campaigns provide essential demographic information. This includes age, gender, and location, enabling advertisers to hone their campaigns to a specific audience.

Extended Demographic Data

Thanks to Pandora's partnership with data management company Krux, advertisers have access to an expanded set of demographic data. This includes income levels, shopping habits, profession, interests, educational level, and lifestyle, offering a nuanced understanding of each listener.

Individualized Information

Unlike traditional radio, which provides broad listener demographics, Pandora's data is individualized for each user, allowing for a more personalized advertising approach.

Diverse Ad Products

Pandora's platform has a visual element that allows for the use of varied ad formats. Advertisers can leverage audio, print, and video formats to create a unique ad experience.
With such precise targeting and various ad products, Pandora advertising provides the opportunity to promote products or services to the right potential customers effectively.
How Can Murf Help in Creating Audio Ads?
Murf is a game-changer for businesses seeking to create engaging audio ads. With its advanced text to speech software, the creation of natural-sounding voiceovers is simplified, cost-effective, and fast, transforming what used to take hours, weeks, or even months into a matter of minutes.
Why Use Murf?
Here are a few compelling reasons to choose Murf as the go-to to create audio ads for Pandora:
Multi-Voice Feature: Murf houses over 120 natural-sounding AI voices across 20+ languages, offering diversity in accents, ages, and styles. Creators can even use more than one voice in the same ad, adding a fresh dynamic to their content.

Voice Cloning: A standout feature, Murf's voice cloning allows businesses to develop a unique brand voice for various applications, including ads and training videos.

Voice Editing: Advertisers can modify the voiceover's speed, tone, pitch, and emphasis to better align with their brand message and target audience. It's like having a personal studio at your fingertips.

Voice Over Video: By pairing visual content with natural-sounding voiceovers, Murf helps craft a more immersive experience for the audience, enhancing engagement. This opens up opportunities to create not just audio ads on Murf but also visual ads.

Voice Changer: This feature lets anyone record their voice and transform it into a polished, studio-quality voiceover, ready to impress any listener.
How to Create Audio Ads with Murf?
Here is a simple step-by-step guide to creating an audio ad on Murf and placing it on Pandora:
Step 1: Upload Script/ Enter text
Open Murf Studio, copy-paste the script of your Pandora ad, or upload an existing text doc with the script.
Step 2: Choose a Voice 
Select a voice or more from the range of realistic-sounding AI voices in the language and accent of your choice—one that is the most suitable for the ad.
Step 3: Adjust Parameters 
Modify volume and emphasis, add pauses, and change the pronunciation of the voiceover for the desired output.
Step 4: Add Background Music/ Media
Enhance the ad with a fitting soundtrack from Murf's collection of over 8000 royalty-free background music and sound clips. Want to make it a video ad? Simply upload the desired images or an existing video to the Studio's text editor. Then, synchronize these visuals with the voiceover by adjusting the timeline to create a compelling visual ad.
Step 5: Build the Ad 
Click on the play button to render. Murf handles the rest, ensuring a smooth and professional audio/ visual ad.
Step 6: Advertise on Pandora
Reach out to a Pandora representative to place the ad on the platform and follow the process described in the Pandora advertising guide to publish the ad.
Murf provides a powerful solution for anyone looking to create persuasive Pandora ads. By enabling creators to seamlessly convert text into lifelike speech, Murf aids brands in upholding a cohesive brand voice, which is crucial amidst the dynamic demands of the advertising landscape.
Bottomline
As we chart the future of digital advertising, the combined strengths of Pandora Ads and Murf AI provide a fresh approach to brand storytelling. With their unique capacities, the allies weave an engaging narrative that extends well beyond the confines of a traditional ad.
It's no longer about broadcasting messages—it's about building memorable dialogues that resonate with the intended audience. The game-changing blend of Pandora Ads and Murf AI doesn't merely provide a platform for ads but serves as a blueprint for impactful brand narratives in the digital realm.
So why wait? Start advertising on Pandora with Murf today!