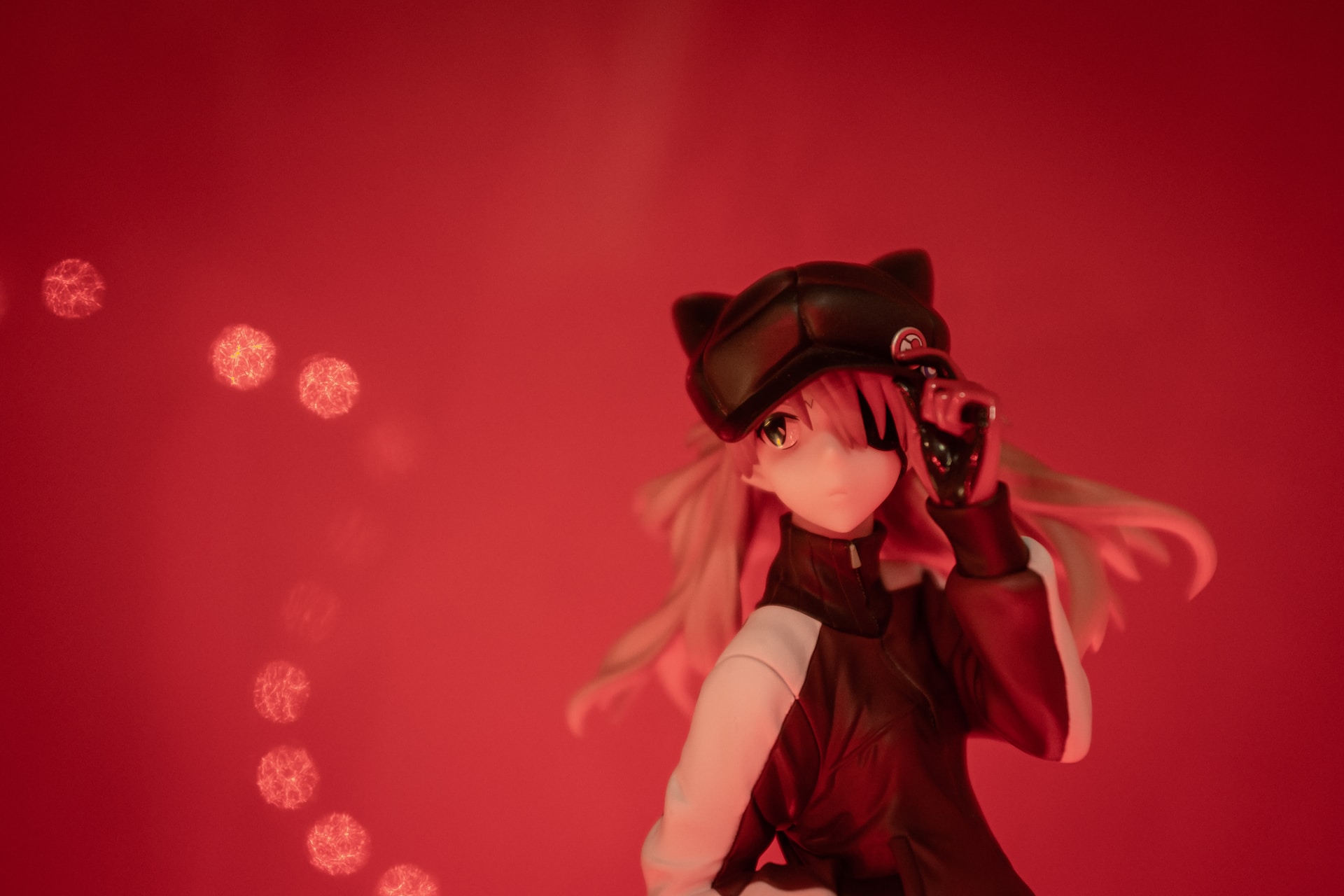 Ever binge-watched an anime series and thought, "Man, I wish I could banter like Bakugo or charm like Sailor Moon?" Well, you're in luck! The tech gods have heard your wish. Introducing anime voice changers! These online tools can turn your voice from "meh" to "mecha-awesome" in a snap and create videos that are engaging and captivating!
Streamers, you're no longer just a face behind a screen you can now be the voice of Kakashi (or Gojo, if you prefer), guiding viewers through epic quests. YouTubers, why settle for standard narration when you can channel your inner Goku and go Super Saiyan on your vlogs?
And hey, it's not all fun and games. Even the corporate world is getting a dash of anime flair. Just imagine spicing up that yawn-inducing quarterly report with a dose of anime zest. Trust us, your colleagues will be all ears.
So, ready to be the star of your own anime saga? Stick around as we take you through the top six anime text to speech voice changers of 2023 that are about to rock your world. 
Top Anime Text to Speech Voice Changers for PC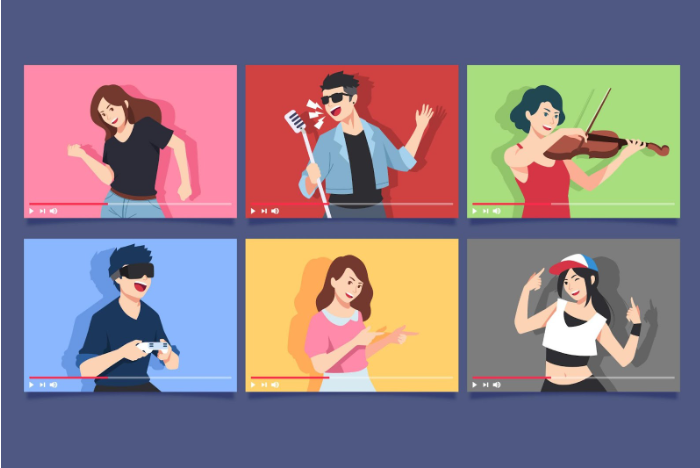 The world of anime is an exciting one where voices can be as silky as a J-pop ballad or as explosive as a mech battle in outer space. But what if you could join the vocal extravaganza right from your PC? 
Drumroll, please! Here are the top anime speech generators for PC that will make you the star of your own anime universe.

Voxal Voice Changer
The first anime voice generator on the list is Voxal Voice Changer, which is often considered the Swiss Army knife of voice modulation but with a flair for the dramatic. Picture live-streaming your favorite anime game and suddenly breaking into a Naruto-like monologue wouldn't that be fun? With Voxal, you can do it in real time (no jutsu required). It's the perfect wingman for YouTubers and Twitch streamers who want to add that extra dash of anime to their content.
Key Features
Real-time voice changing

Multiple voice effects, including a library of anime voices like Kawaii Star and Shadow Warrior

Easy integration with other software
iMyFone MagicMic
iMyFone MagicMic is like that overachiever in anime school who excels at everything. With over 200 voice effects, this tool sets a high bar for all voice changers available in the market. For instance, while playing an online RPG, sounding like an anime hero one minute and a villain the next is no longer impossible. MagicMic makes your in-game interactions not just immersive but downright theatrical.
Key Features
Supports a multitude of voice effects like Little Anime Girl and Minions.

Fully supported on Windows 7, 8, 8.1, 10, and 11

Voice emulator directly in games 
UnicTool Magic Vox
UnicTool Magic Vox is the cool kid in the anime voice changer block. If you're a VTuber channeling your inner Sailor Moon, this tool lets you switch voices faster than Tsukino transforms into a sailor soldier. With customizable anime voices and easy hotkeys, you can make your streams as dynamic as a shōnen plot twist (not even kidding). 
Key Features
Hundreds of real-time voice filters

Hotkey control (like cycle, replay, and so on) and noise reduction
So, whether you're a gamer, a streamer, or just someone who wants to sound like they stepped out of an anime, these tools have got you covered. Ready to give your online persona an anime makeover? Let's turn the volume up to 11!
Top Anime Voice Generator for Android/iOS
Now, let's talk a bit about the anime voice changers for Android/iOS. These apps are like the pocket monsters of the voice-changing arena small but mighty. Ready to meet the stars?
VoiceMod
We like to call VoiceMod the Pikachu of mobile anime voice changers adorable, versatile, and a fan favorite. Ever wanted to send a message in an anime girl voice or a grizzled samurai? VoiceMod lets you do just that. It's perfect for pranking your friends or adding a touch of anime flair to your TikTok videos. It's like having a cosplay convention right on your phone.
Key Features
Real-time voice changing of anime girl voices, female anime voice, and male anime voices, among others

Multiple anime voice presets like Katana and Boing

Integration with Elgato Stream Deck
Voice Changer Plus
Voice Changer Plus is the anime sensei you never knew you needed. This app is the 'go-to' for those who want to experiment without a steep learning curve. Imagine sending a voice note in the tone of an anime villain, complete with background effects like thunderstorms. Voice Changer Plus makes that possible for everyone who owns a smartphone. 
Key Features
40+ immersive background effects like "the talking guitar."

Easy-to-use interface

Voice recording and sharing
Voicechanger.io
Last but not least, let's meet Voicechanger.io the underdog that packs a punch. Think of it as the Deku from "My Hero Academia" of voice changers. It may not have the flashiest interface, but it delivers where it counts. Ideal for gamers on the go, this app lets you switch voices in real time during mobile gaming sessions. Ever wanted to sound like a chibi character while playing "Among Us"? Now you can!
Key Features
Real-time voice changing

A wide range of voice effects like alien and robotic

No-frills, straightforward usage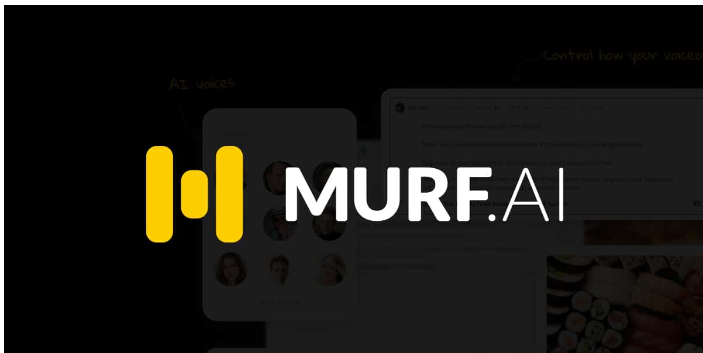 Try Murf for Natural-Sounding Voices
If you're diving into the anime universe but want to anchor your content with voices that are as real as your passion for the genre, Murf voiceover generator is your unfair advantage. While it won't give you the exaggerated pitches of anime characters, it's the perfect tool for adding a touch of authenticity to your anime reviews, unboxings, or any other otaku-worthy content you're creating. Its AI voices are similar to that of human voice actors.
The text to speech tool offers a wide variety of natural-sounding AI voices that can bring a unique flair to your anime-related projects. Perhaps you want to dissect the latest "Tokyo Ghoul" episode with a voice that captures the excitement and depth of the series, or you want to narrate a top ten list of the most epic anime battles for your YouTube videos? Murf can provide that compelling voice that keeps your audience hooked from start to the very end.
And it's not only about the voices either; the text to speech AI voice generator also allows you to add background music and customize voice elements like pitch and tone, making your content not just heard but felt. Murf also enables users to upload existing audio files onto the platform and convert them into a professional sounding voice overs, with the help of its voice changer feature.
So, if you're in the business of creating anime content that resonates with hearts, Murf is like that perfect subplot of your favorite anime unexpected but completely essential.
Wrapping Up
We've journeyed through the vibrant world of various anime voice generators, exploring options for both PC and mobile devices. Whether you're looking to add some vocal pizzazz to your next cosplay event or aiming to make your anime review channel the talk of the otaku community, there's a voice changer out there that's as perfect for you as ramen on a rainy day.
The best voice changer is the one that fits your unique needs, like a well-tailored cosplay outfit. So, go ahead, experiment with these tools, and find the one that makes your content truly unforgettable. And if you're leaning towards more natural-sounding voices for your anime-related content, don't forget that Murf has got your back. So, what are you waiting for? Let your creativity flow and let your AI generated voiceovers be it natural or anime-inspired echo in the hearts of your audience.


FAQs
How do I change my voice to anime characters?
Changing your voice to mimic anime characters is as easy as downloading AI anime voice generators. Once installed, you can select from various preset anime voices or customize your own using comprehensive dashboards. Just speak into the mic, and voila! You're the next Naruto or Sailor Moon.
Can I use an anime voice changer in real time during voice chats or calls?
Absolutely! Many anime voice changers offer real-time voice modification. So, whether you're in a Discord chat or on a Zoom call, you can switch from your regular voice to an anime character in a snap. Just make sure the app you choose supports real-time voice changing.
Can I use an anime voice changer to record and save my modified voice?
You bet! Many anime voice changers have a recording feature, allowing you to save your modified voice. Just hit record, release your inner anime star, and once the processing is done, save the file for future glory.