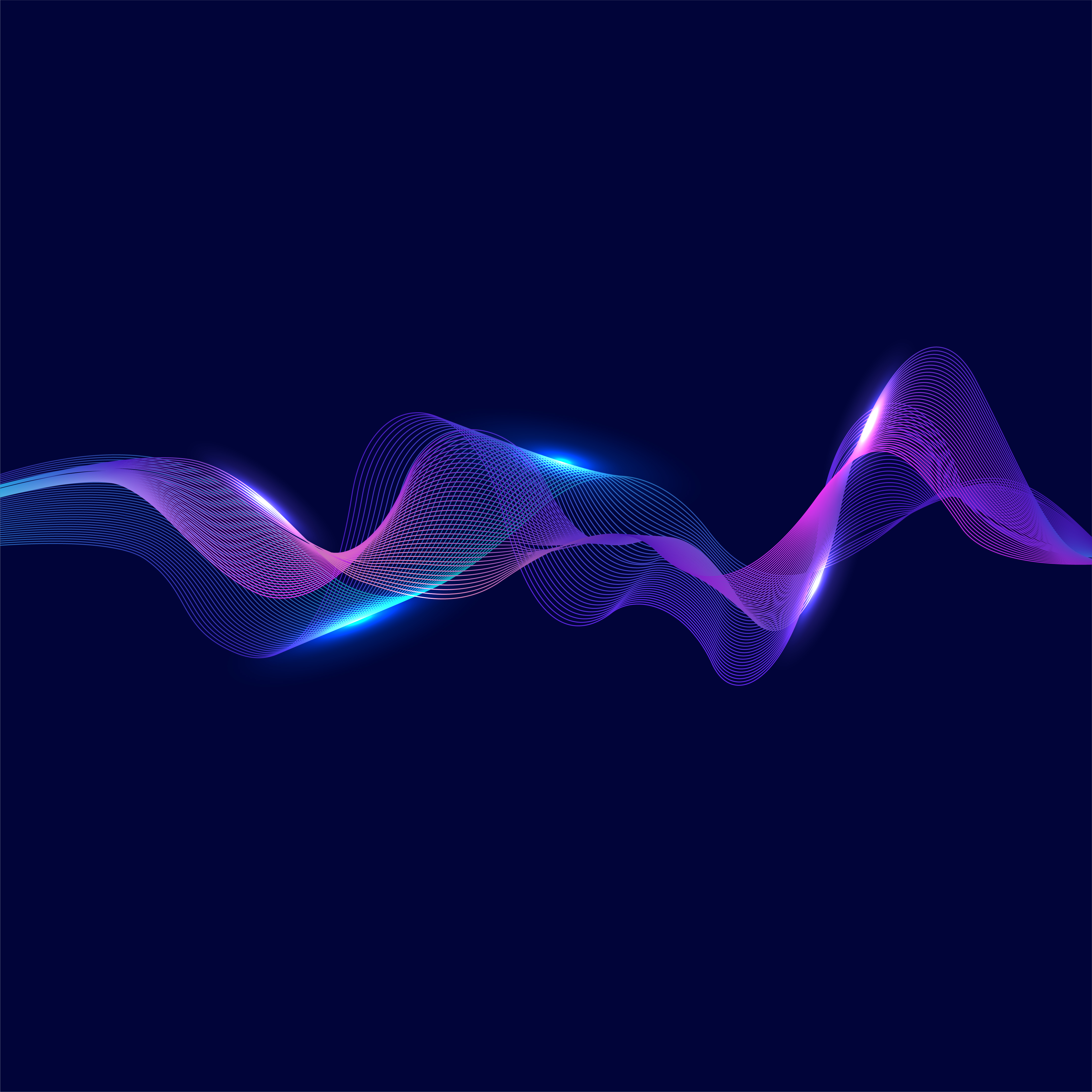 Voice generators are text to speech software tools that use artificial intelligence (AI) and deep learning algorithms to convert text to natural-sounding speech. Since their evolution 200 years ago, the AI voices produced by these generators have evolved from being monotonous and robotic to now sounding almost 100 percent human-like.
One of the main reasons for this is the rise of advanced AI and voice synthesis technology. Today's AI voice models can dissect speech patterns from voice samples and generate new audio in the target voice. 
Do you want to hear a voice that sounds like a famous celebrity? How about a voice that sounds like your favorite cartoon character? Anything is possible with modern AI voice generators. They are now being used to produce synthetic voices spanning different languages, accents, genders, and speech styles and create any type of content ranging from audiobooks to videos to podcasts and more.
This guide compares the top seven AI voice generators based on their key features, USPs, and pricing. 
What are the Applications of AI Voice Generators?
AI voice generators have versatile voices and thus can be used across many applications, including:
Audiobooks
If you're an avid reader, you know that one of the best ways to enjoy a book is by listening to it as an audiobook. But did you know that you can now enjoy audiobooks with multiple voices? 
The use of AI voices for audiobooks is on the rise, and for a good reason. They offer a more realistic reading experience for those who are visually challenged and provide a more enjoyable experience for those who don't have the time to read the book themselves.
Here are the other benefits of using an AI voice generator for creating audiobooks:
You can choose from various voices to find the perfect one for narration. You can also assign different AI voices for different characters in your audiobook to make the listening experience more immersive.

AI voice generators

automate the process of having to record audiobooks manually, saving you time and money.

Users can also customize the speed and pitch of the AI voice to match the preference of the scenario and add more depth to the narration.

You can create audiobooks in any language and accent, not just English.
Narration
The use of AI voice generators in narration can be seen in many forms. It can be used to create voiceovers for videos and documentaries and add a new dimension to your storytelling. For example, you may have heard the voice of the narrator in a video game or watched a video on YouTube that had the voice of a celebrity. The voiceover used for The Witcher 3: A Night to Remember is a great example of an AI narration in video games. 
Marketing and Advertising
Business owners are always looking for alternate ways to reach their target market, and AI voice generators can help them quickly get there. How?
By using AI voices in marketing campaigns, businesses can:
Target a wider audience by creating marketing materials in multiple languages

Save time and money on their marketing budget by producing high-quality marketing content quickly and easily. 

Deliver a wide range of emotions, from excitement and happiness to empathy and sadness. They help create a sense of urgency or highlight the important aspects of a message. 
eLearning
In the eLearning landscape, AI voiceovers can be used for tutorials, learning modules, PowerPoint presentations, and more. They help provide a more realistic and engaging experience for learners and also improve the overall quality of eLearning courses. 
Voice generators are especially a boon for people with disabilities, such as dyslexic students or people with visual impairments. These tools help them can do things like listen to books, blogs, and articles, review their work, proof read their notes, and listen to presentation and other learning modules out loud.
Things to Look for in an AI Voice Generator
In today's voiceover market, there is a wide range of text to speech tools; ergo, finding a solution that best fits your needs can be confusing. We have put together a list of 'must-haves' for an ideal AI voice generator to help you decide better:
Realistic AI Voices
The best AI voice generators can synthesize natural-sounding speech from a word or phrase. Additionally, the voices must be indistinguishable from those of humans and should mimic the prosody, intonations, and emotions of the human voice.
Multiple languages and Accents 
The best AI voice generators should be available in multiple languages, making them perfect for any business or use case. With multiple languages, you can reach a wider audience and possibly attract new customers. They should also support various accents. This way, you can create your voice overs in either a British English accent or an Indian English accent based on your target demographic.
Customization Options
A good voice generator must also support the ability for users to change the pitch, tone, emphasis on specific words, and more. This helps add more depth and character to any narration. For instance, adding pauses to your narration can help enhance the story's suspense, tension, or simply a moment to take a breath. Furthermore, by strategically adding pauses, the storyteller can control the flow of the story and keep the listener engaged.
Our Top Picks for the Best AI Voice Generator in 2023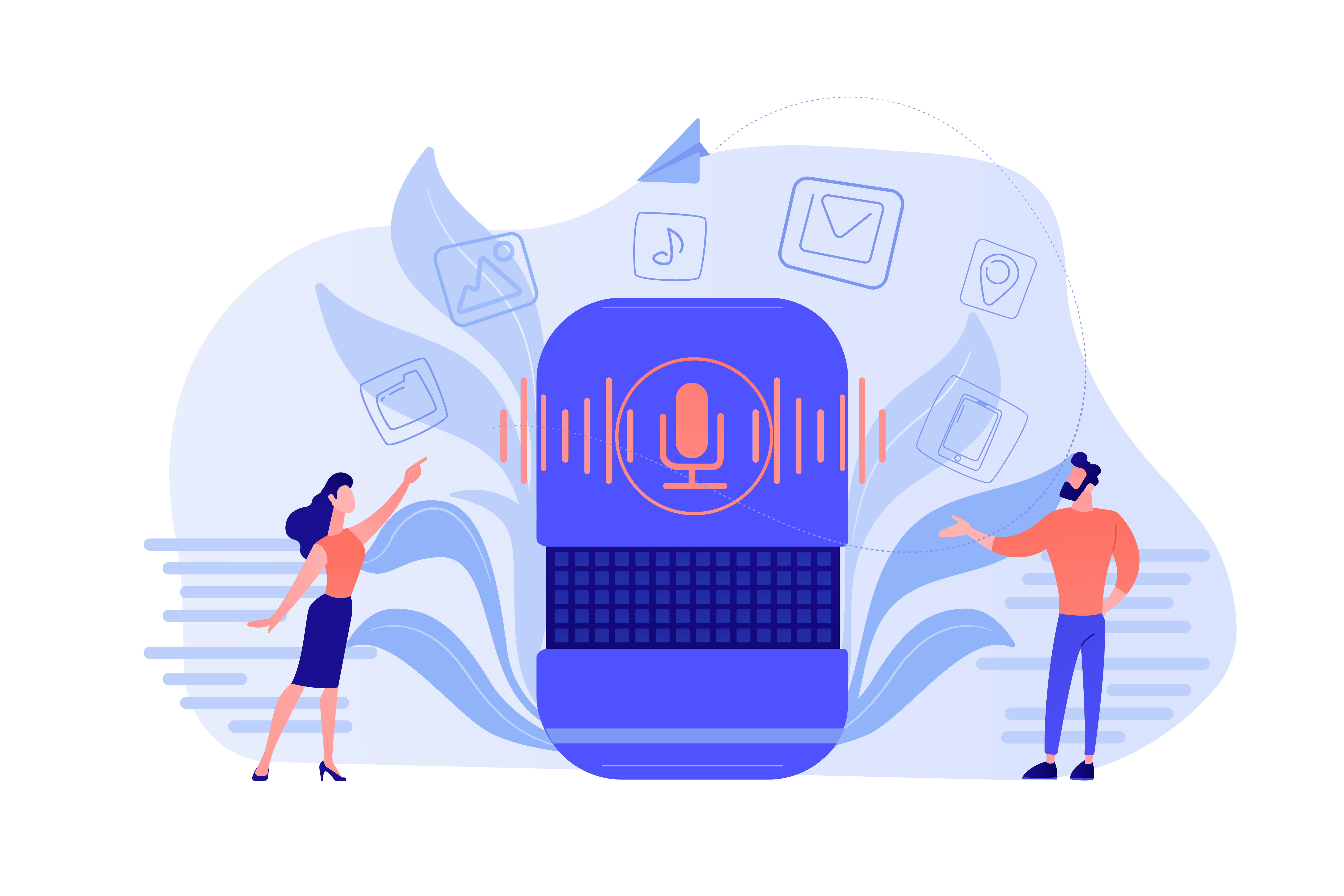 The AI voices you hear in movies, voice overs, audiobooks, videos, and podcasts have a lot to do with how you feel about the content. Who would want to listen to Harry Potter and the Half-Blood Prince in a mundane, robotic voice?
The best AI voice generators are the ones that you can fine-tune to suit your needs.
Let's take a look at the top seven AI voice generators:
Murf AI
One of the most versatile AI voice generators on the list is Murf AI, a text to speech tool that leverages, machine learning and deep learning to convert text to natural sounding speech. Primarily, Murf offers its online text to speech software to eight key demographics. These include authors, educators, marketers, product developers, corporate coaches, customer support, animators, and podcasters. Moreover, you can choose from over 20+ languages and 120+ text to speech voices. 
Murf AI offers great creative control by letting users fine-tune the punctuation, pitch, interjections, speed, emphasis, and tone of an AI voice. What's more? You can add your own creatives (images, video, music) and sync them with the voiceover. 
The best part is nothing beats Murf in terms of affordability and value. The software has a free plan that you can leverage to test the tool.
Moreover, it's easy to collaborate with your teammates on Murf Studio. You can generate voice overs, edit content, and share ideas together as a team. This feature is available under the software's Enterprise plan.
Features
Text to speech

Voice over video

Voice changer

API

Voice over Google slides add-on

Human sounding voices
Yearly Pricing
Free version:

$0

Basic:

$156

Pro:

$936

Enterprise:

$2940
Speechify
With Speechify, you can listen to anything from books to emails to messages on social media. You can also listen to a document or webpage by scanning it using your mobile camera and uploading it to Speechify!
Moreover, you can use the software's natural-sounding AI voices on both mobile devices and desktops. Speechify also offers a Chrome extension, which is most useful for listening to content on the go. 
That said, if you need an AI voice generator that mimics celebrity voices, Speechify is an excellent option. You will be surprised at the accuracy of the generated speech. Furthermore, you can increase your reading speed by up to nine times to increase your productivity!
Users can also choose from over 15 languages and 30+ natural-sounding voices that fit their needs. 
Features
Voice over generator

Voice changer

Human sounding voices

API

Multi-language support

Chrome extension
Yearly Pricing
Free version:

$0

Premium Plan:

$139 
Play.ht
Next on our list of best voice generators is Play.ht. It comes with a massive library of 132 languages and 832 unique voices.
With its voice cloning technology, you can produce natural-sounding, unique synthetic voice overs in no time! This is, of course, done with the consent of the voice owner. Apart from languages and voices, you can also find 140+ accents to play with. Users can download the synthetic voices as WAV files or an MP3 audio file. 
Play.ht is best suited for interactive voice response (IVR) systems, eLearning, and videos. The software also offers a text to speech API, but it remains a premium feature. It's also important to note that the voice generator does not have a free plan. 
Features
800+ ultra-realistic AI voices

Voice cloning

Text-to-speech API access (premium)

Audio widgets

AI podcasts

WordPress Integration

White-labeled audio players (premium)
Yearly Pricing 
Personal:

$171

Professional:

$351

Premium:

$891
Resemble AI
Resemble AI has made a name for itself among the best AI voice generators for movies, TV, advertisement, voice assistants, corporate training, social media, and call centers.
Irrespective of the language, Resemble AI lets you clone any voice owing to its neural text to speech engine. Furthermore, it gives users access to API for real-time content creation. 
Though as far as AI voices are concerned, they could be better. They don't sound as natural as the voices generated by other speech tools on this list. That said, this is arguably the best tool to get started with if you're a beginner.  
Features
Text to speech API access

Voice cloning

Custom voice integrations with other tools

Easy editing of audio files

Enhanced emotion control (Pro plan)

Unlimited download of audio files

Real-time voice synthesis
Yearly Pricing
Basic:

$0.006 per second 

Pro:

Customized per user 
Natural Reader
Natural Reader is a free, easy-to-use text to speech software that reads text aloud in a clear, natural-sounding voice. It's a boon for people who want to convert text to audio files on the go.
Natural Reader also serves as an excellent tool for those who have difficulty reading on the screen but still want to keep up with their favorite blogs, articles, and books.
Natural Reader is an AI voice generator for dyslexic readers, students, foreign language learners, and working professionals. You can also leverage it to produce e-learning material and narration for YouTube videos.
Apart from that, Natural Reader supports a text to speech widget called WebReader that one can integrate with their website. However, Natural Reader is limited in terms of versatility. It offers only up to six natural voices with its most expensive plan, but it serves the purpose of its target audience. 
Features
Text to speech generator

Converts text in 20+ formats to natural-sounding speech

WebReader for websites

Best for eLearning material

OCR camera scan

Customizable voice settings

Voice overs for commercial use

11 voice styles to choose from

Superior speed control for better productivity
Pricing
Free version:

$0 

Personal:

$99.50 (one-time payment)

Professional:

$129.50 (one-time payment)

Ultimate:

$199.50 (one-time payment)
Speechelo
Want to generate a high-quality voiceover within a few clicks? Try Speechelo. The online text to speech tool shihuman-likeducing 30 high-quality human-like voices in more than 20 languages.
All you've got to do is paste your text, choose your voice in the language of your choice, and render! The AI voice will be generated for you in less than 10 seconds.
Speechelo can be used for making sales, training, and educational videos. Plus, there's no subscription fee charged by the AI voice generator. 
If you're apprehensive about paying the one-time fee, try listening to several demos available for free on the Speechelo website. 
Features
Easy-to-use, online voice generator

Supports 20+ languages and three tones (serious, joyful, normal)

Facilitates voice inflections

Click and download audio files in three steps

Variety of female voices are available

Online text editor

Speed and pitch customizations
Pricing
One-time fee of $100 (discounts may apply)
Synthesys.io
The final voice maker that we want to talk about is Synthesys.io. What makes Synthesys.io stand out is that it's not only a unique text to speech software but also a text-to-video tool. Users can use the AI video generation platform to quickly create videos in 60+ languages and accents.
Synthesys.io is primarily used for video podcasts, TV commercials, social media stories, explainer videos, animations, audiobooks, gaming, and sales videos. It boasts an extensive collection of 65 AI voices (30 male and 35 female). The editing interface is fairly simple for beginners.
A third noteworthy feature offered by Synthesys.io is AI Avatars. You can access up to 74 avatars (36 male and 38 female) for creating AI voice over videos on the platform. 
Features
Versatile, high-quality speech generator

Offers both AI voice and video

AI avatars available

65 languages and 254 different voices

Text-to-speech API

Voice cloning

Ideal for both commercial and personal use
Yearly Pricing
Human Studio Synthesys:

$374

Audio Synthesys:

$279

Audio and Human Studio Synthesys:

$566
The Verdict: Which is the Best AI Speech Generator Software Out There?
Choosing the best AI voice generator software can be a daunting task. Each tool on this list has its own advantages and disadvantages. Our goal is to help you find the one that best fits your voiceover needs.
If you require voice generation for a podcast, you will want to pick one with a wide range of character voices. You can create your own characters and sound like you have an entire cast of people making the podcast with you.
Or perhaps you want to create eLearning courses for dyslexic students? Regardless, you need to carefully gauge your requirements before choosing an AI voice generator. 
Of course, you will also need to find an AI voice generator that's easy to use, versatile, and has great quality. Murf AI has all these features and is, therefore, among the best AI voice generator software in 2023. 
FAQs
Can AI generate a natural-sounding speech?
It's a common misconception that artificial intelligence can only generate robotic voices. In reality, AI is capable of natural voice generation that is indistinguishable from a human voice. Murf AI is one such AI voice generator that can imitate the natural speech styles of a human.
What is the best text to speech software in 2023?
The best text to speech software will be able to speak a variety of languages, dialects, and accents. It can also be customized to your liking.
Not to mention, an ideal voice generator can be used on any device. Keeping these features in mind, Murf AI is the most versatile text to speech software you can use in 2023 and beyond.