spotifyads
Designing the Perfect Spotify Audio Ad with AI Voices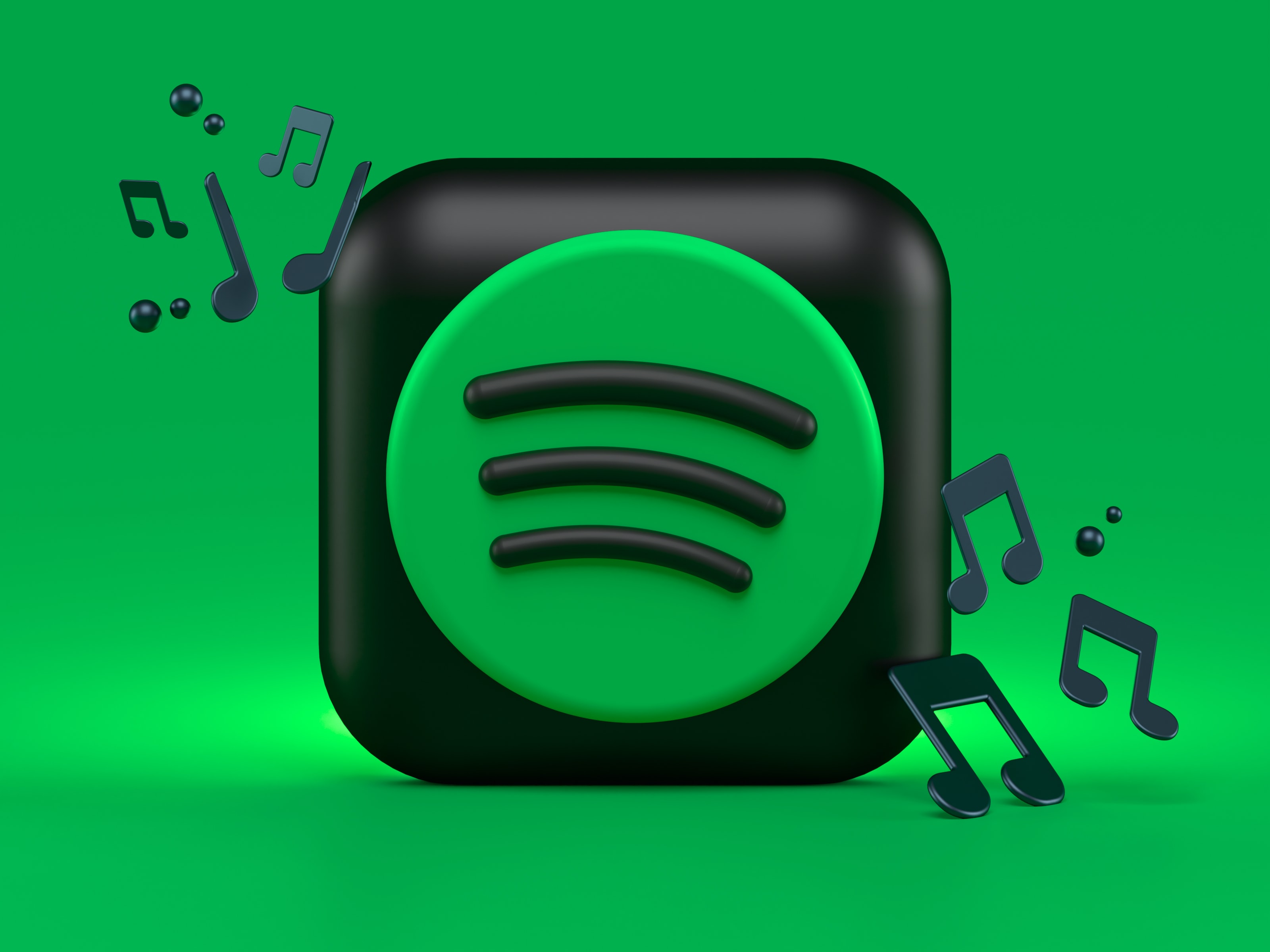 Spotify has grown immensely over the past decade, with no end in sight to its progress. In fact, today, the music streaming platform has over 365 million users and stands tall as a leader in the music streaming space. With the average user spending around 25 hours a month streaming music on Spotify, the platform also presents advertisers with a massive opportunity to reach millions of people around the world. Advertising through Spotify enables brands to create a personal connection with the end-users in moments when they are the most receptive-in a no swipe, no scroll environment.
Spotify  
Spotify ads are 15 or 30-second audio spots combined with a companion display ad. These ads are served between songs during active sessions, ensuring a brand achieves 100 percent share of voice. Audio ads give brands ownership of a clickable companion display unit, letting them extend their campaign and drive traffic to a URL destination. In short, with audio ads, advertisers are able to prompt listeners to take action immediately and with minimal effort.
Creating a Spotify Ad is as easy as do, re, mi. If you already have a pre-produced audio ad, simply upload it directly to Ad Studio-Spotify's self-serve advertising platform-from your computer by selecting 'Upload file' or from Asset library by selecting 'add' from the library. If you don't have an audio ad, you can use Spotify's free creative tools to make one from scratch. Step one involves finalizing the script and choosing the background music. As a part of step two get the script recorded by a professional voice actor. Step three includes using Spotify's sound mixing services to mix the sound and audio to produce digital audio advertising. One can also use the ad platform's audio revision tools to easily change background music, volume levels, and voiceover timing of the audio ad. Moreover, by using Spotify Ads Studio, advertisers can tap into the Spotify Audience Network, reaching their target audience by demographic or interest segment. For example, a local university could run ads about their upcoming information session on the Spotify app or a business can run ads to create brand awareness, targeting listeners by geography and across relevant age groups as they listen to a podcast episode or music.
What goes into creating a compelling Spotify ?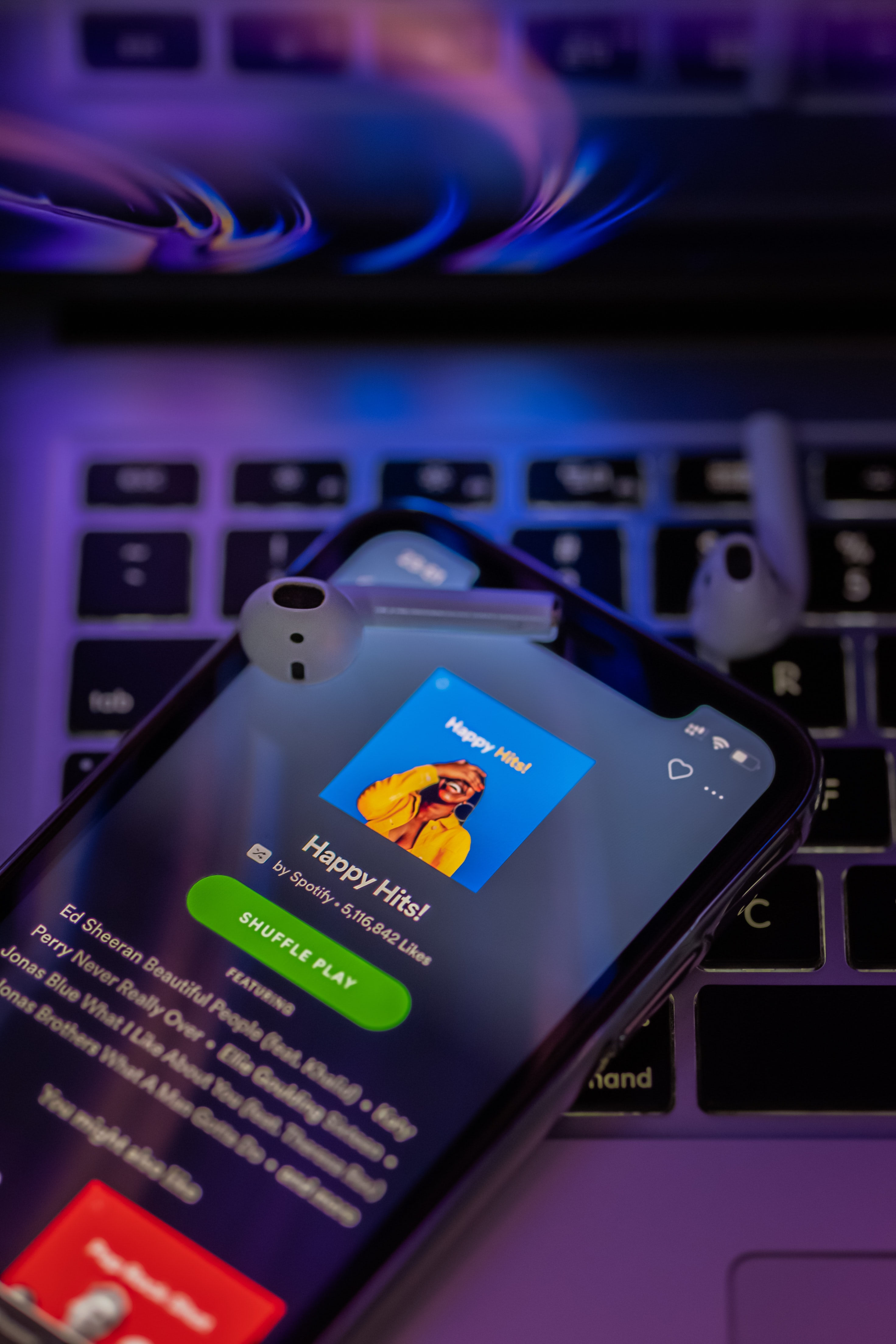 There is a myriad of considerations to keep in mind while writing and producing Spotify advertising, including budget, production time frame, campaign time frame, ad objectives, and format, among other things. Some of the key points to keep in mind include:
Keep the ad copy content casual
Ensure your ad copy contains short sentences that sound the way people naturally talk. Start by clearly outlining what you want to say and how to say it. Things to keep in mind are: the script must tell a story and give a value proposition. The best audio ads make listeners feel like they are learning about a product from a friend. Hence, it's equally important to keep the tone conversational to make the brand more personal and likable and to use audio effects or music to enhance your message. 
Zero in on one message
Avoid stuffing multiple messages into a single ad. What is the one thing you want your audience to do or think about? Share your information clearly and directly, making it easy for the listeners to remember. Spotify recommends the script be 55-70 words max. If you need help structuring the ad, follow this outline: start with a hook to grab the listener's attention, intro to introduce the brand and purpose, benefits to tell a story or share information about the event, sale, or promotion, wrap up with a reminder reminding the listener why this product is great for them, and a CTA that drives listeners to take action with a strong CTA. Above all, get to the point at the very start and sell the benefits of your brand such as unique selling points (USPs) and promotions.
Tell your story with sound
Use a combination of background music and sound effects to animate your ad's message and instantly conjure a mood to give context to the core message. For instance, if you're selling meal kits, the ding of an oven timer or food sizzling can evoke images of cooking in a kitchen. Avoid loud noises or music that will distract listeners or take focus away from the point you're making. Avoid annoying sound effects that can put off the audience and only use music if it complements the brand messaging. It is also important to ensure that the voiceover and music are balanced and avoid using multiple voice actors. Music and sound effects should complement your message.
End with a call-to-action
If you want your audio ads to drive action or results, CTAs are crucial to driving action. Whatever you want your audience to do-visit a website, use an offer code, listen to a podcast, or head to a retail store-say it clearly and concisely. Be as specific as possible. Tell the audience the exact steps they must take to learn more about your product and services. According to Spotify, ads with a direct call-to-action have three times higher click-through rates than those with none. 
Size specifications
While working on audio ads, it's important to keep in mind the following requirements:
File size should be under 1MB

Length of the file must be less than 30 seconds

File should be in mp3, wav, or OGG format
Last but not the least, keep transitions smooth by avoiding long pauses at the start. At the end of your ad, avoid long fade-outs or abrupt cuts. With limited time, every second counts. 
So, where do AI voices come in?
Not only is the traditional process of creating an audio ad expensive and slow but it's also equally hard to find the right actors capable of verbalizing a script in a way that supports the commercial's message and has the highest possible chance to drive sales. This is where AI voices play their part. They help businesses design the perfect ad, without spending days or weeks and proactively modify the ad depending on their target audience. With the help of AI voices, Spotify will be able to bring more audio-based recommendations and descriptions to users who are not looking at their screens-for example, those driving cars or listening to music or podcasts while doing other activities and are not able to look at a screen.
Whether you're just beginning to explore the creative potential of digital audio ads, or a seasoned sonic creator looking to boost ad campaign results, Murf has everything you need to create compelling Spotify audio ads. Murf Studio has an extensive range of features to help you build audio ads for Spotify's advertising platform with ease. From lively and energetic voices to fun and relaxed tones, Murf studio has more than 120 voices covering all your ad requirements.
Making work with Murf
Creating an emotional connection with listeners is necessary for any brand. With Murf's AI voices, brands can create voice overs for ads that engage Spotify users and cater to their needs seamlessly. 
Creating pitch-perfect audio ads for Spotify  is a simple five-step process with Murf:
Step 1: Upload an existing script or type in your audio ad script to Murf's text editor.
Step 2: Choose the voice of your choice from Murf's extensive library of 130+ AI voices that suits your ad profile and tonality.
Step 3: Use customization features offered by the Studio such as emphasis, pause, and pronunciation to add more aesthetic value to your ad.
Step 4: Select background music from Murf's library of soundtracks (or) upload your own music and sync it with the voiceover.
Step 5: Click on 'Build Audio' to render the audio in the required ad format. You are ready to upload the Ad as a Spotify music ad or podcast ad on your ad studio account. 
Without a doubt, there is a resurgence of interest in audio content and marketers cannot ignore it. In fact, most production companies and businesses are looking for ways to reduce costs and increase production volumes at the same time. With platforms like Murf, marketers can be confident of crafting an audio ad that will deliver tangible outcomes for the business. The possibilities are in fact endless with Murf's text to speech solution for dynamic audio ads. So, what are you waiting for? Get started with creating Spotify ads that click with Murf Studio.