audiobooks
Create a Magical Audiobook Experience with AI Voices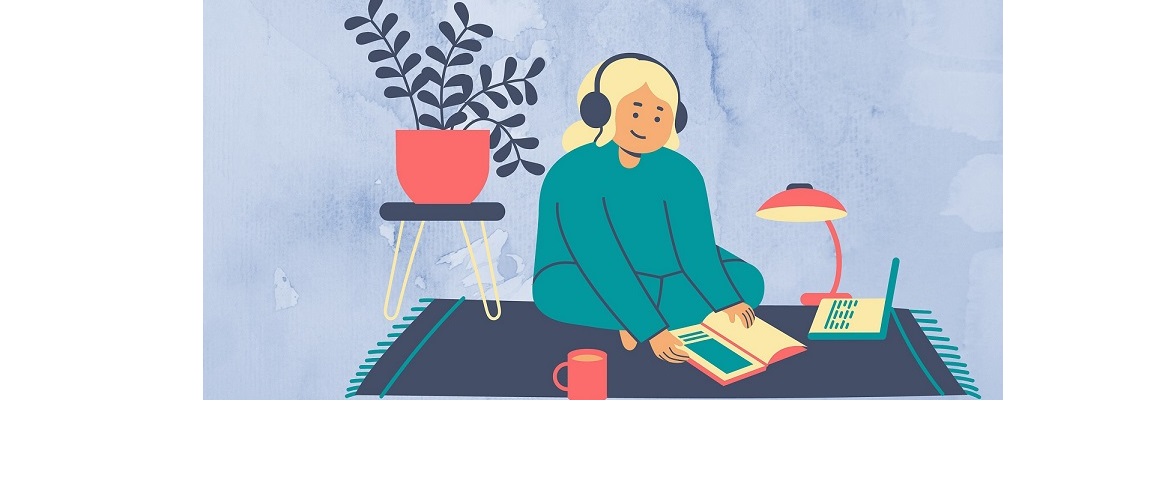 We have come a long way in embracing books in various forms. From the pale yellow undertones of old book pages to vinyl records and cassettes to CDs, and finally, the immersive, hands-free audiobooks, we have seen it all. Audiobooks have, in fact, added a new dimension to how content is consumed. Many users find listening to be more personalized than reading as they feel a deep connection towards it.
According to the Audio Publishers Association, about 55 million people listen to an audio book each year and this number only continues to grow exponentially. Audiobooks have been riding a wave of popularity in recent years, and the pandemic-induced lockdown only intensified people's appetite for audiobooks. Industry reports predict that the audiobook industry will experience over 25 percent growth by 2027.
So, what is an audiobook, and what is driving its dynamic growth?
In essence, audiobooks are voice recordings of the text of a book that one can listen to rather than read. Audiobooks can be exact word-for-word versions of a book or abridged versions. Available as digital audio files, these can be played on a wide variety of consumer electronic devices, including phones, tablets, computers, home speaker systems, and in-car entertainment systems-any device that supports streaming audio. This ease of accessibility is one of the major reasons for the surge of audiobooks. Other growth factors include an increasing thirst for audio content, convenience, flexibility, and localization options.
For some, listening to the audio version of a book makes their commuting bearable; others enjoy hearing it while doing household chores. In other words, audiobooks help people squeeze more reading into their daily lives. That said, not everybody knows how to read or write English. In reality, a major part of the world doesn't speak English. Audiobook's localization option allows such individuals to translate or dub the content of the book into their native language or a language of their choice, enabling them to get on the reading bandwagon.
But, how to create an audiobook? What are the steps involved in publishing an audiobook?
There are two primary routes one can take to convert a book into an audio format: either hire a professional audiobook narrator to record the book for you or record it yourself. The former can cost anywhere between $1,000-$3,000 depending on the length of the book. If you choose the latter, you will need to purchase proper recording equipment and set aside a good deal of time. That said, irrespective of whether you hire a narrator or record the audiobook yourself, you will need to budget for an audio engineer to do the editing and post-production tasks.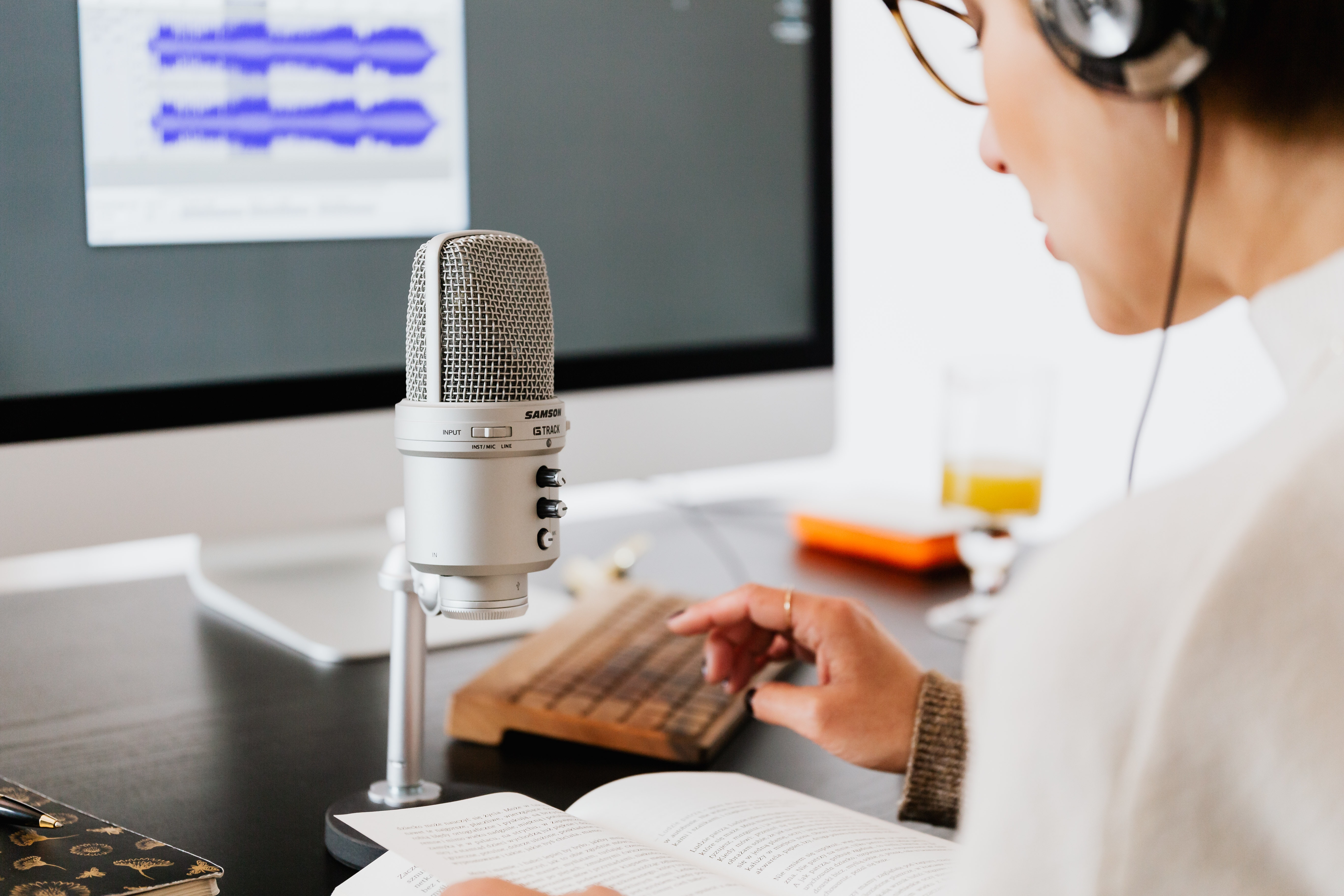 Below are the steps that go into creating an audiobook the traditional way:
Prepare the manuscript. The first step to creating an audiobook is getting the manuscript ready. If you've already published the book, this step is easy; your manuscript should already be perfectly polished. But if you haven't, it's critical to finalize the manuscript. The book must be edited and proofed. It's important that your audiobook matches the paperback version of your book, word for word, because sometimes readers tend to follow along while listening. 
Record the book.

The next step involves narrating and recording the audio voiceover of the book. You can either hire narrators/voice actors or read the book in your own voice. If you've chosen to narrate the book yourself, you'll need to set up a recording studio at home or rent a recording studio to ensure you create the highest quality product possible.

Edit the recording.

Step three involves getting the recording edited so that it meets the standards of the distribution channels. If you're comfortable with audio editing and have real experience, you can edit the audio yourself. If not, you can hire a professional audio editor to fine-tune your narration.

Publish your audiobook. Once you have recorded and edited the voiceover and are happy with the final result, it's time to publish the audiobook. You can go ahead and upload the book to  Audiobook Creation Exchange (ACX), which will make your audiobook available on Amazon, Audible, and the Apple audiobook store.
Regardless of the approach you take, the process of creating audiobooks the traditional way is time-consuming, tedious, and, expensive. The other challenges involved in recording an audiobook include background noise, errors/mistakes while reading, which in turn lead to re-recording the audio as well as extra studio time, and post-production costs. Even after everything, the narration quality might not be up to the mark.
An effective alternative: AI voices for audiobooks
What if we told you there was another approach to creating audiobooks? One that takes a fraction of the time-weeks if not days, instead of months-and could be done for a fraction of the cost-hundreds of dollars instead of thousands?
Introducing AI-enabled narration of audiobooks. All thanks to text to speech (TTS)—a technology that uses artificial intelligence and deep learning to turn written text into natural-sounding audio content that can be streamed or downloaded—it is now possible to create audiobooks at an affordable price and deliver an increasingly enjoyable experience for the listeners.
With the improvement in TTS, synthetic voice has become less robotic and more human-like. As such, more people are warming up to the idea of creating audiobooks with this technology. TTS also has the ability to pick up on the nuances and emotional cues of the human voice needed for reading text in a compelling manner. Moreover, with TTS, it is relatively easy to create audio files clear of background noise and narrated audiobooks with almost perfect diction.
Benefits of TTS for AI audiobooks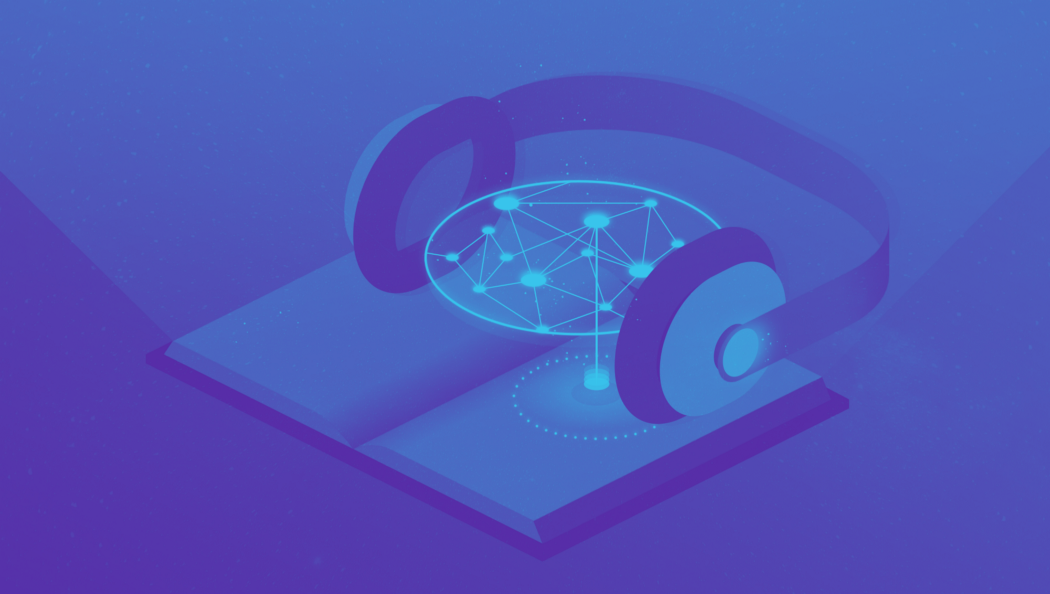 Using TTS for audiobooks has numerous advantages. Firstly, it saves you the time and expense of hiring a voice actor or narrator, producer, and audio editor. It also eliminates the need to rent a studio and invest in expensive recording equipment.
Secondly, the user has the liberty to choose a voice of their choice. TTS offers several different voices spanning age, gender, and language. Depending on the software being used and the options available, an individual can choose the gender, language, and accent of the voice (or multiple voices) for their audiobook.
Furthermore, TTS-powered audiobooks help dyslexics and other individuals with learning disabilities to keep up with their peers. Reading with TTS offers a more immersive experience.
Besides, it's not very difficult to create an audiobook with TTS. All you need is one of the best text-to-speech generators out there and a manuscript of the book you want to convert into an audiobook. And, presto, in a few simple steps, you have your audiobook ready.
Creating an audiobook with Murf TTS
Murf simplifies the process of creating captivating audiobooks. You can choose from the 130+ voices across 20+ languages and accents, a wide range of tonalities, and voice support customization options to create professional, natural-sounding, studio-quality audiobooks in minutes from the comfort of your homes.
With Murf's realistic AI voices, you can generate emotion-rich audiobook voiceovers in different accents as well as add finesse to your narration with different customization features like pitch, pause, emphasis, and pronunciation. For example, if you are creating business audiobooks, you might want to try Terrell's deep, impactful, and inspirational voice. On the other hand, if you're creating audiobooks for children, choose Natalie's cheerful and enticing AI voice.
Making audiobooks with Murf is a simple five-step process:
Upload Script. Start by uploading the script of your audiobook to Murf's text editor. If you have an existing manuscript, simply copy-paste the text to the text box.
Choose an AI voice. Murf offers an extensive library of 130+ male and female voices in 20+ languages across different tonalities for you to choose from. You can also apply the 'Audiobook' filter to narrow down your voice options.
Add depth. Use customization features offered by Murf such as emphasis, pronunciation, pitch, speed, and more to edit, modify, and fine-tune your narration and add more depth to your storytelling.
Include background music. As the next step, choose background music for your audiobook from Murf's library of royalty-free music or upload your own music.
Render. Click on the 'build audio' button to render the final audiobook voiceover. You can preview the final audio file before downloading the audiobook.
Ta-da! Your AI generated audiobook is made in minutes. Go ahead and publish it on the distribution channel you prefer.
ACX and AI voices
However, there is one barrier to TTS-powered audiobook accessibility. As per their current policy, ACX/Audible does not allow the publishing of audiobooks narrated by AI voices. However, an auto narrated audiobook using AI voices is accepted on other platforms. Audiobooks created using Murf AI technology can be published on platforms like Google Play Books, Apple, and Kobo.
Custom voice clones for audiobooks
That said, with Murf's voice cloning service, you can also have a familiar voice, like that of the author, read the book for you. It typically takes 8 hours to clone a voice. Aged authors that have published multiple books might not have the capacity to sit 8 hours straight to clone their voice. This is where Murf's voice cloning technology takes center stage.
Authors can create an AI voice clone of their voice with Murf Studio following a few simple steps. All we need is a custom script recorded by the voice actor. Our team will process the content and voice samples on the backend to get the custom voice ready. The author gets round-the-clock access to their custom voice in Murf Studio, which enables them to convert their books into audiobooks seamlessly, securely, and quickly.
What does the future hold for audiobooks?
Without a doubt, the rise of audiobooks has undeniably proved to remove the barriers to reading. As they continue to win over readers that would otherwise read print or eBooks, we're bound to see an increased focus on the quality of narration and performance itself.
That said, the inclusion of AI voices and ousting of human narrators will induce mass production of audiobooks, lead to greater profit margins, and faster time to market of audiobooks. Whether it's presenting new ways to enjoy audiobooks or just enhancing the production process, we have only begun to skim the surface of what artificial intelligence and TTS have to offer to the audiobook market. Technological development and generational preferences seem poised to keep bringing new readers into the audiobook fold.  And, the future of the audiobook industry appears to be a bright one!