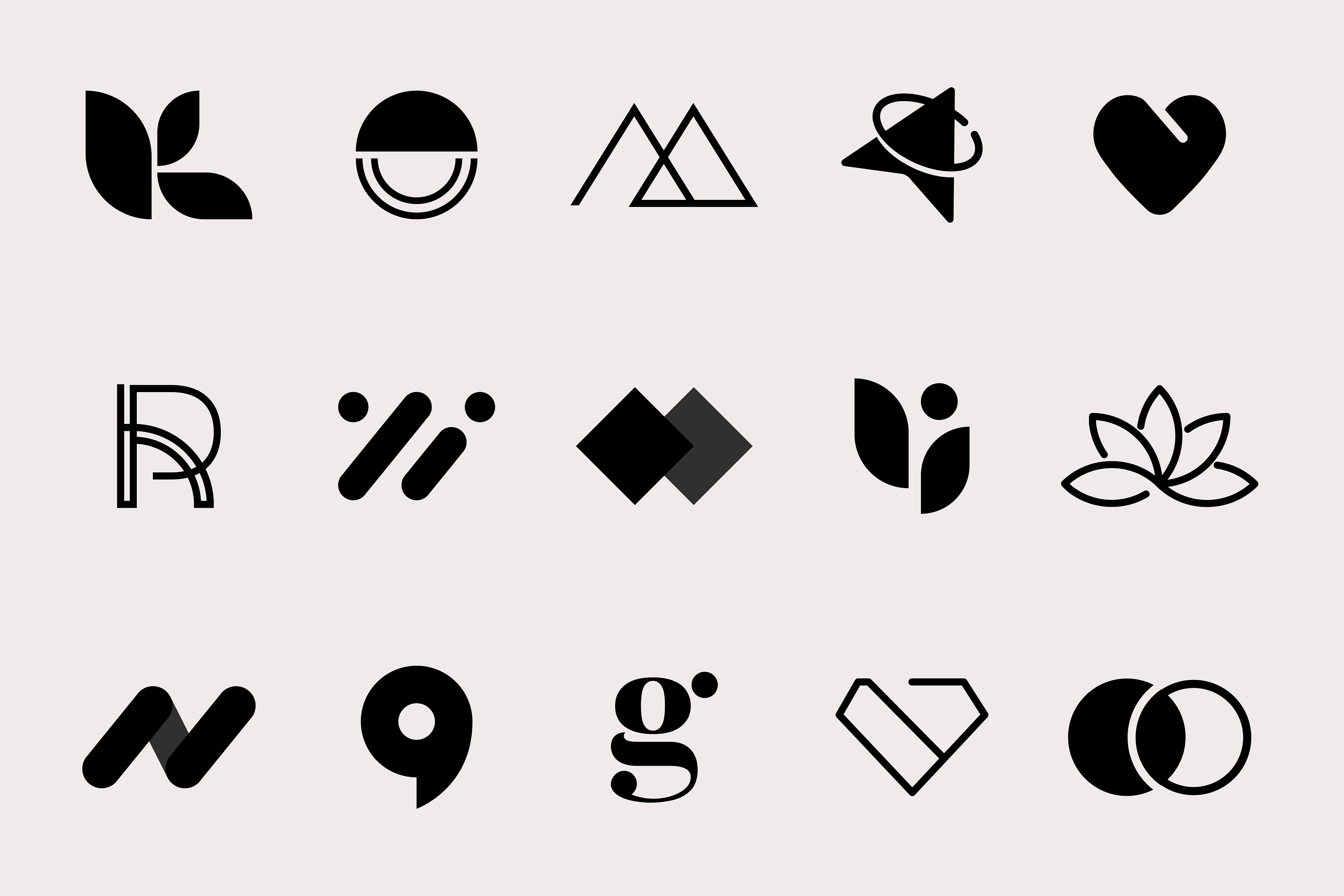 Did you know that a graphic design student created the iconic Nike 'The Swoosh' logo in 1971 for a mere $35, which took over a day to complete? Fast forward to today, and logo designs have come a long way. Thanks to AI logo generators, which have made it possible to create high-quality logos at a fraction of the time and cost it would take to manually create them.
But, What is an AI Logo Generator?
An AI logo generator uses artificial intelligence and machine learning algorithms to create stunning logos in a matter of just minutes. These tools analyze design elements, color schemes, and typography to generate logos that align with a business's brand identity. The popularity of AI logo makers continues to increase in today's business world due to their efficiency and affordability. These tools allow businesses to save time and money on logo design while maintaining a professional and polished brand image. 
Why are AI Logo Generators Getting Popular?
AI is the new facet of modern technology, and when combined with services like logo generation, it enables people to reap benefits. Here are some key factors that make AI logo generators a hot topic among creators and businesses:
Time-Intensive: An AI logo maker can whip up a logo in minutes, saving time and effort compared to traditional logo design methods.

Cost-Effective: AI logo creators offer affordable options for businesses and individuals looking to create a logo without breaking the bank.

Variety of Options: With an AI logo generator, one can custom-create multiple iterations of the same logo design by simply including additional features or prompts each time.

Customizable: It's easy to customize the generated logos by adjusting the logo styles like fonts, colors, and layout to suit specific needs.

User-Friendly: Don't have any design experience? No problem! AI logo generators are user-friendly and easy to navigate, making it simple for anyone to create a professional logo.

Consistent Quality: AI produces high-quality logos consistently, ensuring that businesses and individuals end up creating professional-grade logos every time.

Easy-to-Use: With complete control over the logo design, users can choose the perfect template and color palette representing the brand. They can also customize pre-made templates to create a unique logo design.
Seven Best AI Logo Generators
Creating a logo for your business can be a daunting task, but with the help of AI logo generators, you can create stunning logos in minutes. Here are the seven best AI logo generators that you can use to create professional logos, quickly and easily.
Dall-E 2
DALL-E 2 is an AI model developed by OpenAI that generates high-resolution images from textual prompts. The tool outperforms its predecessor DALL-E and can edit existing images, create variations of outputs, and interpolate images. DALL-E 2's versatility makes it ideal for various design purposes such as logo creation, painting, and graphic design. The tool is a big boon for individuals seeking affordable solutions for generating logos, stock photos, paintings, and merch. 
Looka
Looka, formerly known as Logojoy, is among the best AI logo generators for creating appealing and beautiful logos. It offers high-resolution AI logos in vector format for quality on any screen size, various color options, and social media templates. Looka also allows post-purchase editing, giving more creative freedom and customizability. Looka is perfect for those without design experience who want to create a professional logo quickly and affordably. 
Brandmark
Brandmark's simple quiz feature enables users to input their design preferences and generate AI logos based on the prompts. In addition to logo creation, Brandmark can also be used to design business cards, app icons, and more. Users can try the tool for free to generate and preview logos and designs and only pay if they choose to use them.
Brandmark's notable features include easy editing, quick export to major file formats, unlimited revisions, and convenient text and image size adjustments.
LogoAi
LogoAi's machine learning algorithms produce beautiful, unique designs that communicate brand values and follow design best practices. The tool's key features include a free trial, an online-based platform, and the ability to keep all branded materials in one place. LogoAi is a free logo maker that is ideal for bloggers, small online stores, and larger enterprises looking to stand out with designs. Its unique platform creates a new logo for each client instead of fixed templates, making it a valuable tool for businesses seeking creative logo solutions.
Stable Diffusion
Stable Diffusion is an online AI logo creator that turns text into images, including logos, cartoons, anime, business card design, and more. Its algorithm focuses on mapping imaginations into reality, making it ideal for those looking for logo ideas and inspiration. However, the tool doesn't provide editing capabilities or vector format exports. It is open-source, allowing anyone with technical skills to set up their server. Stable Diffusion is great for those who want to create their own logo and overcome creative block.
Tailor Brands
Tailor Brands is a versatile platform that offers logo design services along with branding and marketing assets creation, making it an all-in-one solution for startups and small businesses. With over 30 million users worldwide and powered by AI algorithms, the tool generates a range of logos based on inputs from users, in just a few clicks.
Tailor Brands offers hundreds of design styles, logo fonts, colors, and icons to choose from and provides social media adaptation to enhance your social media presence. The tool's free trial makes it a great fit for small businesses and individuals who want to create a professional brand image without spending a fortune.
Logomaster.ai
Logomaster.ai is an AI logo maker that caters to the needs of startups, small businesses, and freelancers. The tool lets users create an AI logo for free, making it an ideal choice for budget-conscious entrepreneurs. Logomaster.ai uses a quick quiz to give input to the logo maker, generating brand-matching logos that look professional and stand out.
Alternatively, users can choose an existing logo or theme from the 100+ templates the tool offers. Logomaster.ai also provides users with a vast selection of designs created for other companies, which can be customized based on specific needs or taken as inspiration for creating a new logo.
Limitations of Using an AI Logo Maker
Irrespective of the benefits AI logo generators offer, there are some limitations to using them:
Lack of a creative touch: Logos designed by AI logo makers may not be as creatively specific or super-refined as logos created and redefined by a designer. They may lack the artistic and creative touch that a designer can provide.

Lack of control over designs: When using a logo maker, you may not have full control over the designs. Although some offer customization options, they may not allow you to make the precise adjustments needed to create the perfect logo for your brand.

Lack of uniqueness: Another limitation of an AI-generated logo is that it may not be unique. Since logo creators rely on pre-made templates and designs, there's a possibility of having similar logos already in use.
Summing Up
AI is currently taking the world by storm, and personal or professional brands should make use of it and reap its benefits to create professional logos. Sit back, relax, and let the AI do all the work. However, as with any technological advancement, there are both benefits and drawbacks to using AI logo generators. While they can save time and money, they may not always produce a logo that is unique or truly representative of a brand's identity. As such, brands should consider their unique needs before deciding whether to use a generator or hire a professional designer for fully custom logos. The choice ultimately depends on what works best for the business.
FAQs
Is there an AI that creates logos?
Yes, there are several artificial intelligence logo generators available that use algorithms to generate logos based on user inputs and preferences.
What are the top AI logo makers?
Some of the top AI logo makers include DALL-E 2, Looka, Brandmark, LogoAi, Stable Diffusion, Tailor Brands, and Logomaster.ai.