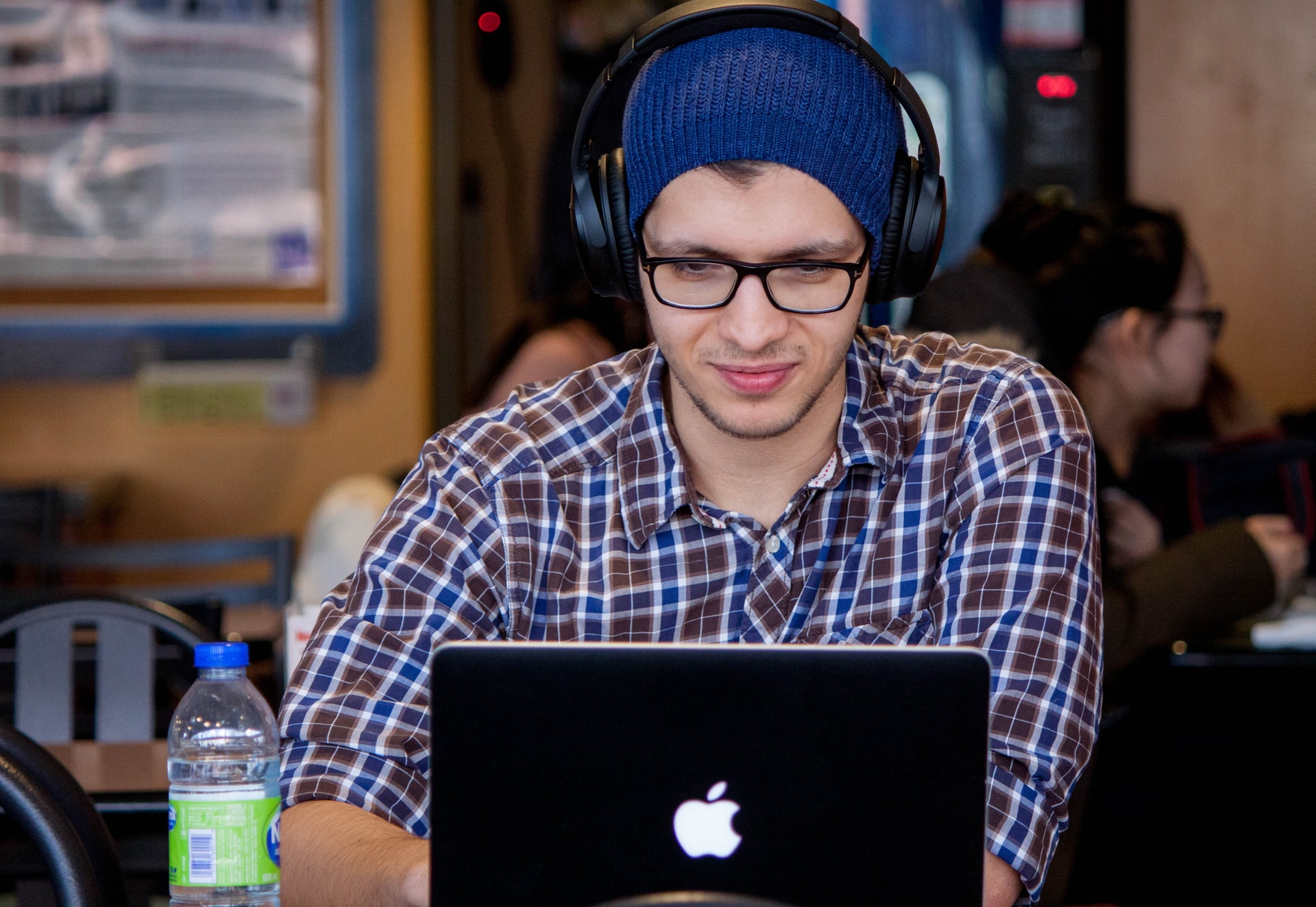 Research
has shown that video plays an important role in content marketing and user development. However, users have only one pair of eyes and they can watch only one video at a time. Thanks to a perpetually twitching, impatient thumb, retaining their attention is topmost on every video maker's priority list, followed by getting users to come back for more.
Making the video viewable and interesting, and giving users reasons to return - these are the two important metrics for any video creator.
Product videos in particular stand to benefit from this wave of multimedia consumption across devices (and more importantly on smartphones) because they are the ideal vehicle for informative marketing. They can be classified into three broad categories. These are not exclusive, and the space itself is constantly evolving. For the purpose of this article, this list serves to highlight the different needs that accompany each type of video, how these needs can be addressed and what Murf can do to help you make an awesome product video that stands out in the crowd.
Categories
A

product demo

straddles multiple (and sometimes conflicting) goals. It is expected to showcase the hit features of the product, and to appeal to the broadest audience possible. In this way it also serves as a marketing tool because the features highlighted are expected to be differentiated and therefore attractive to the target segment.

An

internal demo video

that is product-focussed will have similar content, but may differ in terms of time and overall visual aesthetic. As a product video meant for intra-company circulation, it may not be publicly shared. The demo video can also be centred around content relating to a specific topic, and need not always conform to brand identity and time limit standards of marketing platforms. Sometimes it may also feature proprietary information.

An

explainer video

mainly demonstrates the features of the product. Its tone is that of a tutorial rather than a sales pitch and is targeted in its content by solving for one or more product or feature related questions. It is useful for existing users of the product, or new users considering the product. It is likely to be accessible by anyone looking for it on a generic platform like YouTube or on the product site itself. Its low-key, natural style is focussed on a walk through of the product rather than talking up popular, searchable features.

A

marketing video serves to increase sales, so it is likely to be viewed by potential buyers across segments, and also made more available to view with a time-bound goal of getting maximum eyeballs and frequency. It usually includes pricing information and needs to be zappy, peppy and confident.
When there is more than enough to choose from and competition is high, it all comes down to the details. Great images and funny content can only get makers so far in today's age of surplus video. One way to stitch up the fabric of your content to create breathtaking tapestry is to break down your requirements into the basics, and ensure that every element is as close to perfect as your budget, time and effort allow.
The Details
Video
Both the number of options and the choice of tools for making videos have grown over the years. If you know how you want to show your content - through screencasts, animations, live recordings, or graphic effects, - you can easily find a tool that can help you create this.

A clear vision will be invaluable

in choosing the tool as well as the options to apply.

For marketing and product videos,

shorter is sweeter

, and poses a higher chance of visibility, and maybe even, virality. From 30 seconds to 2 minutes, opinions vary as to the ideal length of time, but anything longer than 2 minutes may result in drop offs.

Explainer videos, and even internal product videos made to demonstrate a product or a tool specifically for the employees' use do not need to restrict themselves to a strict time frame, although

it should still be to the point, well made and complete in itself.
Audio and Voice
Choosing the right voice is important because it has the potential to amplify the tone of the video, and in a way, also

give a voice to your brand.

One of the most potent effects of using the

right voice is also its ability to convey intangibles that may not come through as strongly through the video. For example, asking a question that reflects the user's very thought as they are watching your video can create engagement at a deeper, emotional level

that is beyond the rational, informative needs that your video might serve.

If you are wondering if your voice can do the trick, or where you can find the perfect voice for your video, Murf can help. You can upload and work with your recorded voice on the Murf Studio platform, or you can convert your voice into a realistic AI voice

too.

Using a robust text to speech tool, Murf also offers an AI voice generator. You can type out or upload your script online, and the output can be any voice you pick, and further refine to suit your requirement.
Product Demo Samples
Check out these product videos with voice overs created using Murf AI voice generator.
Creating balance in your product video
In addition to marrying audio with video, and syncing them in order to match the words with the screens, balance is about creating a whole that is greater than the sum of its parts. Sure, having such lofty goals for a product video may seem like unnecessary perfectionism, but with tools like Murf, they are reachable within a given time frame and budget. Remind yourself why videos top the list of influential methods that trigger customer purchase - they are interactive, informative while being entertaining, and are easily shareable. For example, if your product video has multiple screencasts, you can augment your content with bullet point summaries, breakout graphics around the features you are talking about, or insert animations in between screens to retain user interest. Voice can also play a role in retaining audience engagement, through changes in voice intonation, asking questions, pausing at intervals, or with an interplay of music.
Retaining the punch
It might seem like a
big mystery
that some videos go viral while others do not, and that some directors make Oscar winning movies while others cannot. But if there is one quality that is most likely to lead to success, in some form or the other, it is
consistency
. Is your messaging consistent with the brand ethos? Does your video sharply, and specifically address the objective that spurred its creation? Every creator spends more time editing their work than actually making it, and this is because the first few iterations almost always mimic our thought processes, which are anything but straight and to-the-point. But what works in our minds may not work in the real world. Editing, sprucing, and ensuring that only the absolutely essential stays will go a long way towards the quality of the output, and that of the response to it.
To further strengthen both your faith in the workability of your video and its message, ask yourself if you have covered the necessary terrain in it:
What is the video about? Or, why was this video created?

What can those who are watching hope to gain at the end?
How can Murf help?
Once you have your video or your images ready, Murf can address all your audio and voice needs. You can accomplish basic editing of your recorded voice, or even generate a realistic AI voice to suit your video and the content delivery style.
Upload images or video
Upload recorded voice or audio tracks

Murf's AI voice generator
It allows for refinements in pitch, speed, volume, emphasis and even pronunciation of specific technical words of names of places and products.

For both recorded and AI voices pauses are called out separately, and in addition to syncing the audio instructions with the screens, you can also pick a music track as an interplay between sub events in the video. Along with a growing library of 100+ voices, Murf also offers copyright-free music tracks to suit every mood and type of content.

Edit and sync the audio, video and music tracks easily using the Murf Studio's clutter free, minimalist interface.
Conclusion
As professionals who work deeply with technology in its various forms, it is easy to forget that human beings aren't as driven by data and numbers as machines are. If we ask ourselves what we would respond to and engage with, it would be authenticity. It is hard to fake niceness, especially in the closeup view of a device screen. This does not mean that video content has to feature only people, or that voices have to be recorded by artists. It means that the content should convey a sharp, consistent message throughout. This can be achieved by having a goal in mind before starting, and then ensuring that every media type - video and audio meets its purpose. Murf's uniqueness lies in its ability to generate realistic, human sounding AI voices that can complement any video. Whether using your own recorded voice, or choosing an AI voice from the Murf library, our goal is to ensure that you harness the power of voice to create outstanding content, every time.
Things to remember
Video content has been proven to be the most convincing method for user development.

Multimedia tools can help create content that is interactive, informative while being entertaining, and also easily shareable.

The formula for a successful video is building each block with a clear eye on the goal, and a vision to create an experience that conveys a sharp, useful message for the user.

The right voice can add leagues of quality to any video, particularly in terms of articulating emotion and adding depth to the content.

Simple aspects of voice overs like intonation, pitch, speed and emphasis can add value without diluting the overall quality of the video.

Murf's AI voice generator can help you pick the right voice for your images or video, to create consistent, authentic product demos that engage users and get them coming back for more.