AI Learning
AI Learning Tools that Help Students Perform Better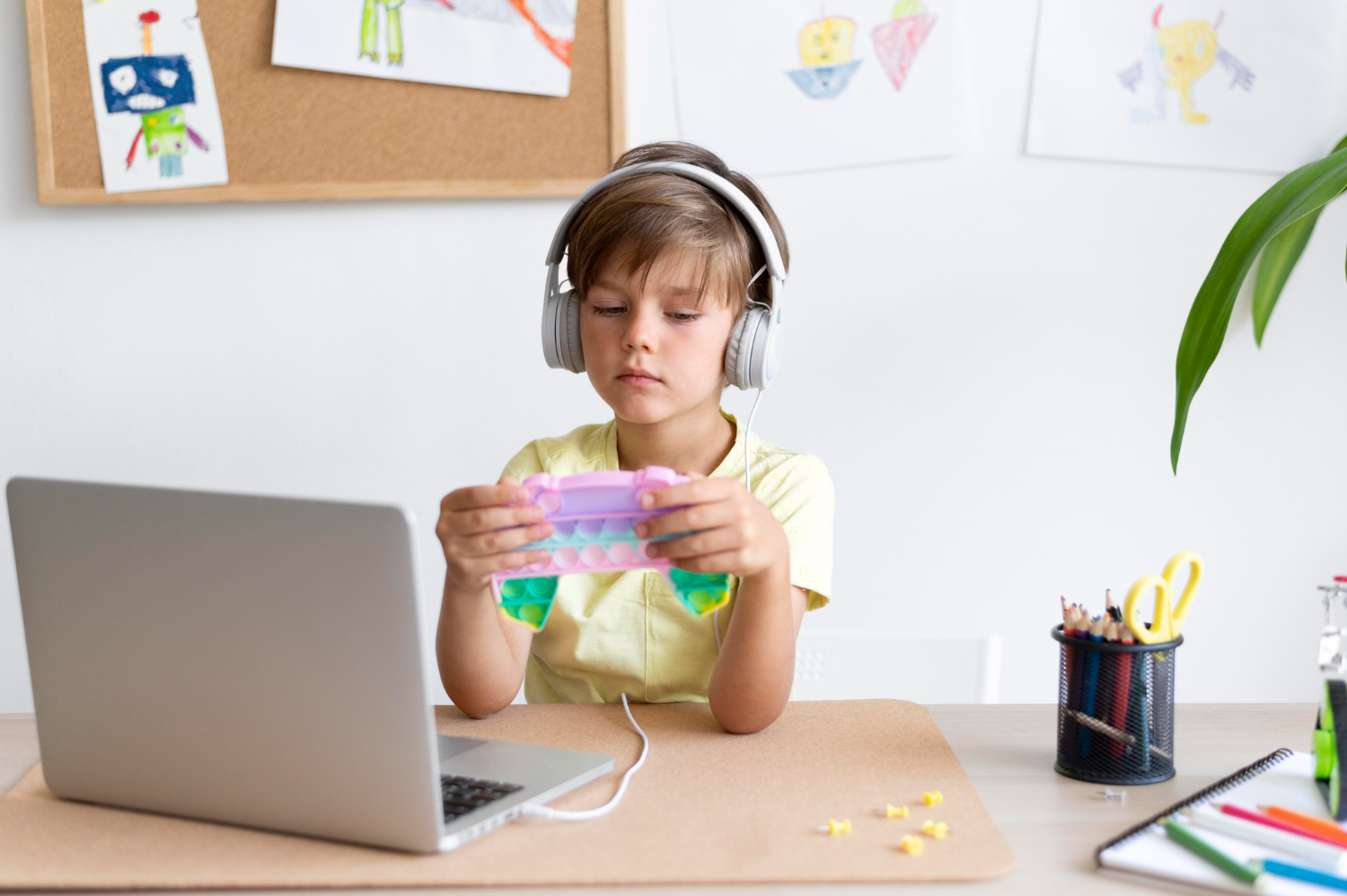 Artificial intelligence has the capacity to eradicate some of the significant issues facing education today. It can bridge the gap between students and educators to achieve the sustainable development goal of "Quality Education." AI enables every child to have equal access to individualized education, despite their unique disabilities or capabilities. 
For example, using AI, students can access lessons around-the-clock from any location. AI tools for education enable instructors to help students achieve their goals by giving them personalized feedback on their assignments, tests, and projects.
Today, there is a wide range of cutting-edge education tools that are tailored to each child's individual learning requirements and support their performance in the classroom. These solutions, which range from personalized coaching to smart study aids, are created to adapt to the unique demands of students. This article will discuss the top eight AI tools for students, including comprehensive learning assistance programs and task-oriented applications that enhance their learning experiences.
Benefits of AI Tools for Students
User-Friendly
Most artificial intelligence tools come with an intuitive user interface that is relatively simple to navigate. Students can use these AI educational platforms without any specific training, special skills, or guidance from an instructor or a teacher. Additionally, the tools can be accessed from anywhere, at the learners' convenience, through electronic devices such as phones, tablets, and laptops. Some e-learning platforms also provide additional language support and virtual assistance to help students navigate them. 
Personalized Experience
Using student data, AI tools for education facilitate personalized learning by creating courses and activities customized to the needs and interests of students. AI tools can be modified to their knowledge level, learning rate, and ultimate goals to ensure that every student gets the most out of their education. The learner-centered education fosters interest in students and ensures that they excel in their academic journey. 
One-on-One Learning Experience
Although it is typical for kids to need extra assistance outside of the classroom, many teachers do not have the time to help children after school. In such circumstances, AI instructors and chatbots can be the ideal solution. While no chatbot can replace a teacher, AI tools for education can assist students in honing their skills and strengthening any areas that need improvement. AI tools for education promote a one-on-one student learning environment without any need for an instructor to answer queries or track student progress. This also cuts tuition costs
24x7 Accessibility
Education is now available globally due to revolutionary advancements in AI. Educational organizations are relying on creating AI-based educational apps with modern features to make learning convenient and accessible 24x7. For example, by integrating text to speech software with eLearning systems, speech-impaired students can convey their queries to teachers using synthetic AI voices.
Best AI Tools for Students
After careful research, we have curated the top eight amazing AI tools for students based on metrics such as ease of use, quality of output, turnaround time, features and functionalities, and more. Let's take a look. 
Murf AI
With Murf Studio's text to speech platform, students can quickly and easily create voice overs for their projects and presentations. Murf provides varied options to choose from more than 120 male and female synthetic AI voices to create human-like voiceovers in 20 different languages and dialects. Using this speech synthesis software, students can create voice over videos that are perfectly synced with images, videos, and background music. 
Murf enables students to convert teaching resources like textbooks, worksheets, quizzes, and reading materials into interactive audiovisual media. Another benefit of Murf is, students can create engaging PPTs on lessons by customizing their voiceovers using pitch modifications, adding pauses, changing pronunciation, and speed of the speech. 
Pricing
Students can use Murf's free trial to try the tool. Murf's paid plans start at $19/user monthly. Murf also offers a 20% discount on all its subscription plans for students and educational institutions. 
ChatGPT
ChatGPT is an intelligent chatbot that converses with students using natural language processing and machine learning. It can understand questions from students and respond with precise and useful information. The tool can also offer tailored recommendations based on student needs and learning histories. 
Students can enhance their learning outcomes by using the chatbot for personalized recommendations on study schedules, lesson plans, and learning strategies. Apart from this, the conversational AI chatbot can be used 24×7 by students. It can provide access to a range of new ideas and educational resources, including study materials, mock tests, and tutorial websites. 
For example, students may generate mock questions for mathematics tests by mentioning the topic in the prompt of the AI tool. Or they may ask for names of study material websites of higher education institutions for exams like IIT JEE or IELTS. However, the chatbot is quite prone to providing inaccurate, irrelevant, and biased information. Therefore, students must exercise caution and use ChatGPT responsibly.
Pricing
The basic version of ChatGPT is free, while the paid version, ChatGPT Plus, costs $20 per month. 
Grammarly
Grammarly is a popular cloud-based writing assistant that reviews spelling, punctuation, clarity, engagement, and grammar mistakes in students' English texts. It also detects plagiarism and suggests replacements for the identified errors. Users can also alter their content's style, tone, and context according to their preferences. 
Grammarly enables students to proofread their written content instantly, saving time, and allowing them to submit plagiarism-free essays with flawless citations, and become more confident writers. Despite these features, this AI tool is not designed to replace manual proofreading as it does not catch every mistake. Also, it's not always reliable, as suggestions are not always 100% correct. 
Pricing
Students can use Grammarly for free but need to pay a monthly fee of $29.95 for premium features like plagiarism checks. 
Quillbot
QuillBot AI is a free paraphrasing tool that can be used to rewrite any paragraph, sentence, or entire article. Using QuillBot, students can write their assignments, research papers, thesis, and emails much faster. It also comes with an inbuilt grammar checker that helps students review their write-up for any grammar, spelling, and punctuation errors. 
Another feature called QuillBot Summarizer surfs students' assignments, emails, and research papers to identify the key points. Although a good AI tool for students, QuillBot tends to misstructure specific sentences or misuse some words, therefore, requiring students to proofread the content before submitting it.
Pricing
Apart from its free version, QuillBot offers students three premium plans: Annual, Semi-Annual, and Monthly. Its monthly plan costs $9.95 per month, whereas the yearly one costs $49.95 per month.
Brainly 
Brainly is an AI-powered platform students use to ask and answer questions, share and gain knowledge, and solve problems. It has a user community of around 300 million students and experts. Brainly uses AI algorithms to surface the most relevant and useful answers to student queries. The platform enhances precision, content moderation, and generates tailored learning recommendations. Although a good community for students to learn, most answers on Brainly are googled, with no explanation whatsoever. Some answers are rigged, completely nonsensical, and posted only for points. Though moderators try to address this problem, most of the spamming still remains unattended.
Pricing
Brainly's basic version is free for students. Its semi-annual subscription costs $18, which is billed every six months, whereas its yearly subscription costs $24.
Otter.ai
Otter.ai is an AI-powered digital assistant that generates notes from in-person and virtual lectures, classes, or meetings. Students can either record directly from the web or mobile app or upload audio and video files to transcribe. During or after recording, they can also enrich their conversations with visuals, such as photos of whiteboards or slides from class presentations using this adaptive learning technology. 
Otter allows users to record 600 minutes of conversations for free each month. Despite its obvious perks, Otter does not always transcribe words correctly as compared to other apps. Besides, the digital assistant has a hard time differentiating between multiple speakers.
Pricing
Students can use Otter's basic version for free. Its Pro version costs $8.33/month, and its Business plan costs $20/user/month, both billed annually.
Gradescope
Gradescope is an AI feedback and assessment tool which, when integrated with Canvas, reduces the time and effort required for students in submitting homework and other assignments. This online software also provides a platform for higher education students to peer-review the work of other students and is frequently used to view their grades. Gradescope makes it possible for teachers to provide students with better and more immediate feedback on scores, which enhances learning results and facilitates professional learning. However, its auto-grading tool is slightly complicated to implement to grade the assignments. Moreover, complex assignment grading can only be done by setting sub-questions. 
Pricing
Gradescope offers a free trial. For subscription costs, contact sales.
Anki
Anki is a digital flashcard application that uses AI and spaced repetition to help students learn and retain new information more effectively. Anki's AI tracks students' progress and presents flashcards at the most appropriate times, maximizing their learning efficiency. Anki is very effective for language learners or for memorizing names. This self-directed learning platform is content-agnostic and supports audio, videos, images, and scientific markup (via LaTeX). 
Apart from being available on Windows, Mac, and Linux, Anki is also available on both iOS and Android. Nevertheless, Anki decks available to download may have errors, as with any pre-made or crowd-sourced study resource. Therefore, students are required to verify the information with what they have learned in class or in textbooks. 
Pricing
Students can use this flashcard application for free without any subscription fees. 
Conclusion
The exponential expansion of AI has significantly impacted the educational sector and will continue to do so in the future. The preferred option for students wishing to improve their educational experience is evolving fast to include AI tools for education. A good AI tool for students is one that fosters self-directed learning, time management, enables note-taking, and encourages revising. Such resources have enormous potential to support students in remaining organized, focused, and motivated, which eventually leads to academic success.
While AI technology can be helpful, it is absolutely essential to remember that it should not take the role of critical thinking or interpersonal connection in the learning process. Students must continue to actively participate in their assignments, ask for feedback from teachers and classmates, and improve their ability to analyze and solve problems.
FAQs
How do AI tools for education help special needs students?
AI tools for education can streamline learning processes and personalize the educational content for special needs students as per their needs. For example, Murf's online platform can convert written information into interactive audio and video content for the speech and vision impaired. This enables disabled students to continue learning without any hindrance. 
What are the benefits of AI tools for educators?
By automating repetitive and time-consuming tasks such as assigning online homework, assessing student performance, filling out application forms, and providing feedback, AI can free up time for educators to spend on other priorities. AI technology can provide teachers with a clear idea of which subjects and lessons need to be reevaluated by looking into their pupils' learning styles and past performance. Teachers can design the most effective and personalized learning programs for each student using AI tools for education.
How is AI used in education today?
Using AI-powered tools, students can access instructors and lessons around-the-clock from any location. AI is being used to help students achieve their goals by giving them individual feedback on their assignments and tests based on AI algorithms. Schools and colleges are using AI to create an interactive learning experience for students of all age groups using smart content.